Ivanka Trump Helped Get Mike Flynn in White House By Praising His 'Amazing Loyalty'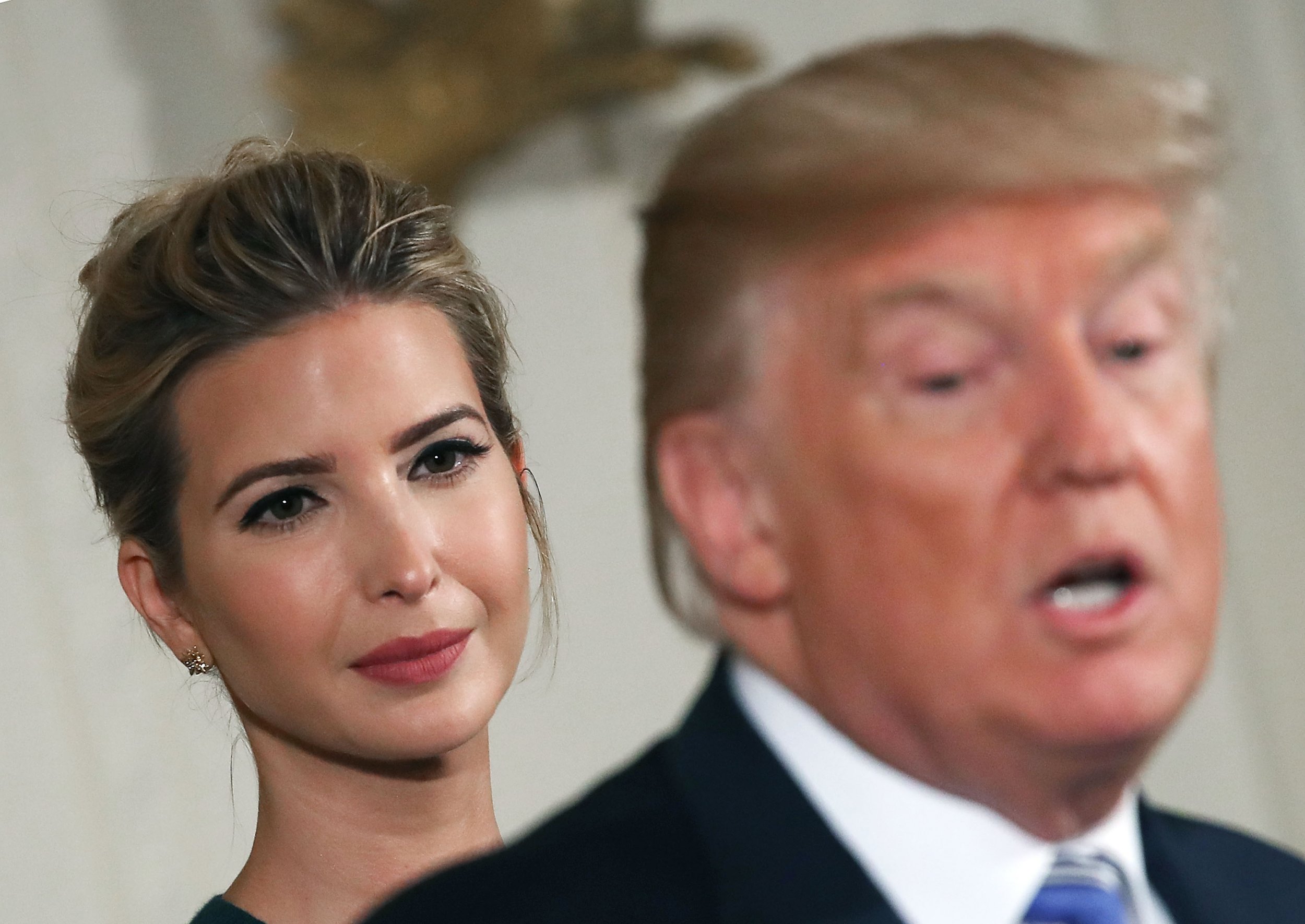 Ivanka Trump was reportedly a key player in getting Michael Flynn appointed to serve in her father's White House, praising his "amazing loyalty" just days after Donald Trump was elected president.
The first daughter and future White House senior adviser was serving on the presidential transition team's executive council when she interrupted a meeting led by New Jersey Gov. Chris Christie on November 11 to introduce Flynn. Trump "took over" the event, according to a report published Monday in The New Yorker, posing a single question to the retired Army lieutenant general: "General, what job do you want?"
Related: Here's how Donald Trump could actually be impeached
"It was like Princess Ivanka had laid the sword on Flynn's shoulders and said, 'Rise and go forth,'" one source who was present at the meeting told The New Yorker.
At the time, Flynn was—and remains—a subject of the federal investigation into Russia's meddling efforts throughout the 2016 election. He waited until just before Inauguration Day before telling the Trump team of his involvement in the probe, however, and was allowed to remain a part of the president's national security team.
During his 22-day stint in Trump's White House, Flynn came under intense scrutiny for failing to disclose $150,000 on his 2016 income records, as well as Russian-linked payments he received throughout the election and for the money he got lobbying for Turkish interests during the campaign.
The latest report reveals in greater depth the first daughter's influence in her father's White House since the very beginning, and the role she played in plucking government and military officials for the Trump administration. Trump told Christie she had invited Flynn to the meeting, along with General Keith Kellogg, before the team began discussing what jobs he would like to take on, The New Yorker reported.
Flynn told Ivanka and Eric Trump, who also served on the executive council, he would like to become the secretary of state or secretary of defense, but that congressional rules may forbid him from doing so as military officials must be retired for a certain period of time before being appointed to the head of either agency. He eventually proposed the idea of becoming a national security adviser, so long as he was unable to receive a waiver for either of the two secretary-level positions.
The White House did not immediately respond to requests for comment, though a source included in the report said the first daughter was "merely trying to show appreciation for Flynn's support."