Donald Trump Wants Ivanka and Jared Kushner to Move Back Home to NYC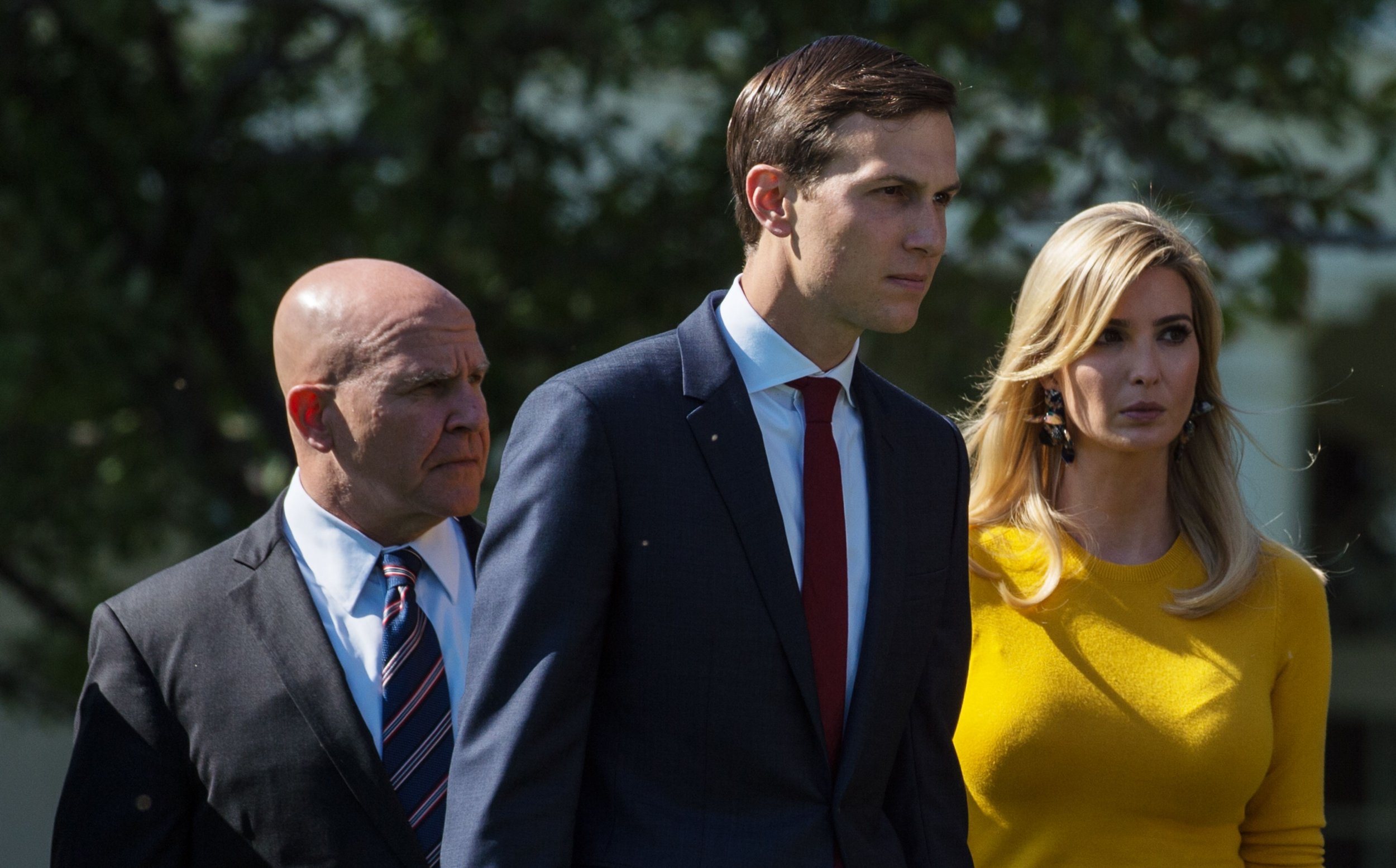 Updated | President Donald Trump has told his daughter Ivanka Trump, and her husband, Jared Kushner, to move back to New York, fueling rumors of a strained relationship between his son-in-law and senior adviser, according to a new report.
Trump is pressuring the couple to move back home to escape the negative press coverage, Vanity Fair reported Tuesday.
"He keeps pressuring them to go," a source told the magazine.
The latest report follows an earlier story in Politico that Trump has mentioned his concerns in front of other staffers, telling his daughter and White House adviser, "Baby, you're getting killed, this is a bad deal."
Kushner's influence in the White House appears to be waning, signaling that the couple could soon be leaving town. Vanity Fair reported that chief of staff John Kelly has "clipped his wings."
Kelly reportedly created a new system under which all advisers are required to report to him. This means Ivanka Trump has to go through Kelly to get to her father.
Kushner is apparently also not on the good side of Kelly, who reportedly expressed discontent over Kushner's visit to Saudi Arabia in October. On the trip, Kushner reportedly met with the Saudi Crown Prince Mohammad bin Salman.
Axios reported on Monday that Ivanka Trump and Kushner are staying out of Kelly's way as the chief of staff tries to restore order.
Reports surfaced that the president was not too happy with Kushner too after he took his advice to fire FBI director James Comey and met with a Russian operative.
The Trump administration and the Trump family have been entangled in press coverage over the special counsel investigation into the president's advisers' ties to Russia.
Kushner is reportedly growing concerned about the Russia probe. Legal experts have told Newsweek that Kushner's inability to list all of the foreign contacts on national security clearance forms and his financial holdings could make him a subject of the probe. One of the foreign contacts Kushner has since added to his clearance forms includes Russian lawyer Natalia Veselnitskaya, who was at the infamous Trump Tower meeting in 2016 with the now-indicted former Trump campaign manager Paul Manafort.
It's unclear if Kushner and the first daughter will decamp to New York City, where they still have an apartment. The couple currently lives in a $5.5-million home in the ritzy Kalorama section of Washington, D.C.
Correction: An earlier version of this story said Saudi Crown Prince Mohammad bin Salman was arrested. He was not arrested. He arrested billionaire Prince Alwaleed bin Talal and other Saudi royals.