Ivanka Trump and Jared Kushner Offered 'Bribe' to Stop Abortions, Says Planned Parenthood Boss
The CEO of Planned Parenthood has accused Ivanka Trump and Jared Kushner of making an offer of federal funding in exchange for ditching abortion provision, a move she claims felt like a bribe.
Cecile Richards details a January 2017 meeting with the pair in her new memoir Making Trouble, in which she says Ivanka and Jared were looking to deliver a "political win" that would mark them out as savvy dealmakers.
Ahead of taking the meeting, Richards admitted she had some misgivings but felt it wise to meet with the incoming first daughter and her husband. She asked her husband Kirk Adams to join the appointment as a "witness."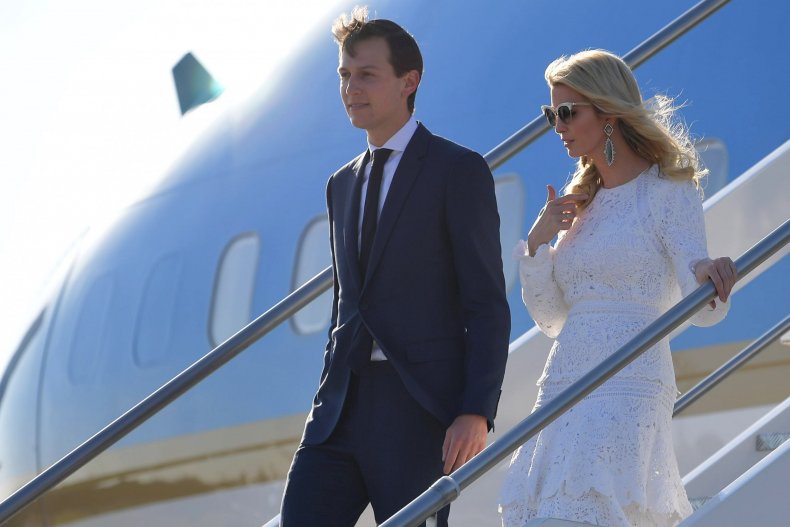 During the meeting, Kushner said Planned Parenthood had made a mistake by becoming too political.
"The main issue, he explained, was abortion," Richards said in a passage of the book quoted by People. "If Planned Parenthood wanted to keep our federal funding, we would have to stop providing abortions. He described his ideal outcome: a national headline reading 'Planned Parenthood Discontinues Abortion Services.'"
Kushner also suggested federal funding for Planned Parenthood could actually increase if the organization moved fast on the plan—but Richards explained that was not an option, adding that the group would continue to provide its services and lobby for funding.
"If it wasn't crystal clear before, it was now. Jared and Ivanka were there for one reason: to deliver a political win," she wrote. "In their eyes, if they could stop Planned Parenthood from providing abortions, it would confirm their reputation as savvy dealmakers."
Later, detailing the meeting in a discussion with Planned Parenthood's executive vice president Dawn Laguens, Richards commented: "Honestly, it felt almost like a bribe."
The White House did not respond to Newsweek's request for comment.