Ivanka Trump Says She Played No Role in Her Company's Shoe Designs After Being Sued by an Italian Shoemaker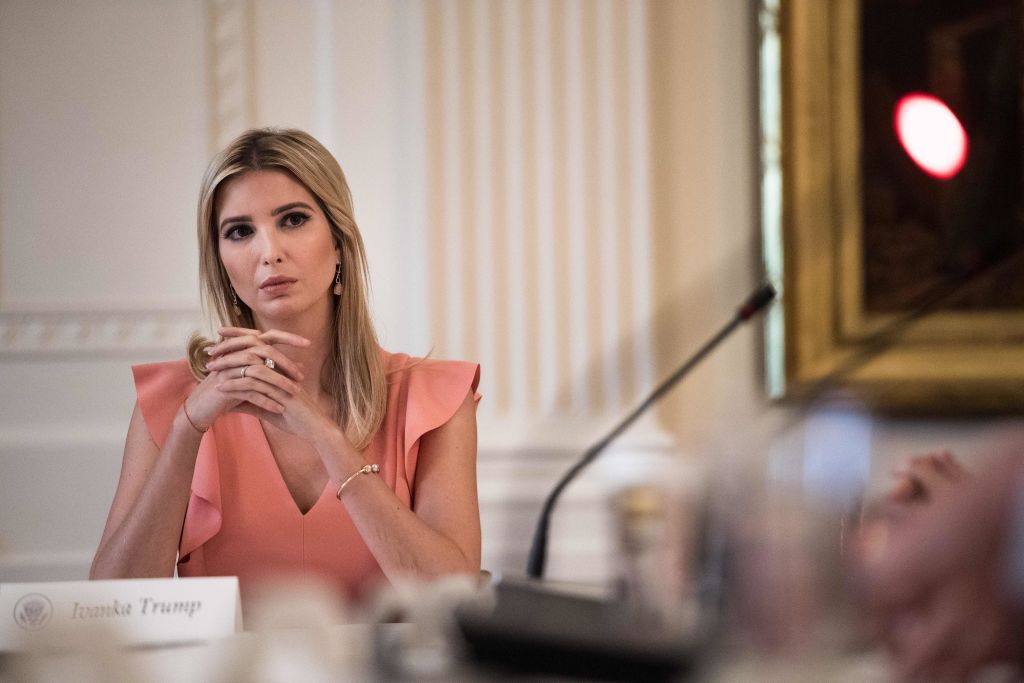 If the shoe fits, wear it—but not for the president's daughter Ivanka Trump, who claims she had no role in the design of a shoe made by her fashion company, which is now the subject of an intellectual property infringement lawsuit.
The entrepreneur and newly minted White House adviser—who once said that she was directly involved in the design of every pair of shoes in her footwear line—was ordered by U.S. District Judge Katherine Forrest on Friday to submit a deposition in a lawsuit by Italian shoemaker Aquazurra.
Filing the lawsuit in 2016, Aquazurra claimed that Ivanka Trump's Hettie Shoe was a cheap rip-off of its "coveted" Wild Things stiletto.
In a statement filed to the court aimed to avoid submitting a deposition in the case, Trump said she played no part in designing the shoe.
"I had no involvement in the conception, design, production or sale of the 'Hettie Shoe,'" she said, and claimed they were under the purview of licensee Marc Fisher, who is also named in the suit.
"My involvement was strictly limited to the final sign-off of each season's line after it was first reviewed and approved by the company's design team," Trump said.
Trump's lawyers said that she ought to be exempt from deposition of her "special circumstances."
Forcing Ivanka Trump to be deposed "would be an unnecessary distraction and would interfere with her ability to perform her duties at the White House," they stated.
Her lawyers denied the Hettie shoe was a copy and said the Aquazurra product lacks the "distinctiveness" to be protected under intellectual property laws, according to court documents cited by CNN.
Trump's statement contradicts earlier claims that she plays a pivotal role in her company's designs.
"I focus not only on brand position and the direction of any given collection, but also on the individual product," Ivanka Trump said in an interview with Footwear News, cited in the lawsuit. "I meet with all my partners separately to look at the execution and design... There's not a shoe I'm not intimately involved in designing."
Judge Forrest ruled that Trump must submit a deposition because of her "high-level, authoritative, personal involvement" in the company, when the shoe was made—she stepped down from her role at the fashion company weeks before her father, Donald Trump, was inaugurated as president in January.
Trump must testify in Washington D.C., where she currently resides, and her deposition must be submitted by October, wrote Forrest.