President Donald Trump's daughter and adviser Ivanka Trump is facing backlash over her "extreme privilege" after the first daughter was invited to participate in a keynote interview at a major technology conference in Las Vegas, Nevada.
Trump participated in a keynote session at the Consumer Electronics Show (CES) on Tuesday. She discussed the "path to the future of work" with Gary Shapiro, the CEO of the Consumer Technology Association (CTA), which hosts the annual conference.
The first daughter had been invited to speak at the conference given her experience helping lead the White House's approach to economic empowerment, job creation and growth.
A number of prominent voices in the technology industry, however, were not convinced, with women leaders in tech branding Trump's involvement in the conference "an insult to women in technology."
Technology investor Elisabeth Fullerton, in a Facebook post, accused Trump of using her privilege to claim the spotlight at an event that has long been criticized over its failure to adequately include the voices of women in the technology industry.
"We did hard times in university, engineering, math, and applied sciences," Fullerton said. "This is what extreme privilege and entitlement get you. It's not what you know it's who you know I guess."
Brianna Wu, a prominent video game developer who is now running for Congress in Massachusetts, expressed similar sentiments, pointing out that "Ivanka is not a woman in tech."
"She's not a CEO. She has no background," Wu said. CES organizers' decision to give her such a prominent role at the event, the game developer said, appeared to be a "lazy attempt to emulate diversity." But, "like all emulation," she said, "it's not quite the real thing."
During her keynote interview, Trump spoke on what the White House was doing to stimulate job growth across the U.S., in addition to discussing why "innovation is a net job-producer" and how it could "allow for more inclusive growth."
While critics did not appear to take specific aim at the contents of Trump's interview, even before the event took place, detractors had made clear that their issue was with the fact that she had been allowed to speak at the conference at all.
In a December opinion piece published by Forbes days before the conference, tech analyst Carolina Milanesi explained that the reason for her "upset" was "rooted in the fact that there are many more women who are in tech and are entrepreneurs who could run circles around Trump on how technology will impact the future of work."
Trump, Milanesi wrote, had been selected as one of just two women delivering a keynote at the event, in what the tech analyst branded a "token woman appearance."
Rather than taking the opportunity, Milanesi asserted, Trump should have questioned whether she was "the best woman for the job before accepting the invitation from the CTA."
"Women in tech, and more generally women in business, should seek and take more opportunities, ask for what they deserve, but most of all, they should open doors to others when they have the chance to do so," she wrote. "I don't think I am unfair in believing that Trump did not stop and think if she was the best woman for the job before accepting the invitation from the CTA."
As the tech analyst noted, Trump's keynote moment was just the latest in a string of controversies surrounding the CES, with organizers repeatedly accused of failing to promote diversity and inclusivity at the annual event.
"Given the track record we have had at CES and the state of the tech industry...you might now better understand the frustration of seeing Ivanka Trump selected to be one of the two women delivering a keynote," Milanesi said.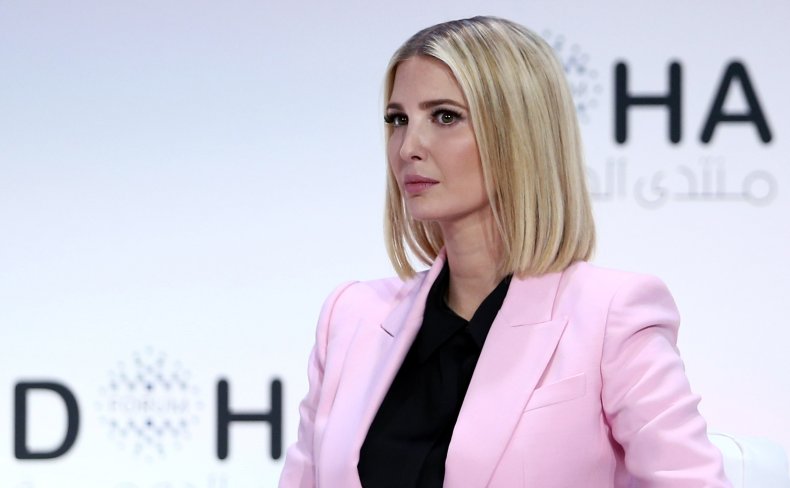 Just last year, CES organizers faced scrutiny after an innovation award handed to a sex toy company with a female founder was revoked, with the conference ultimately forced to reinstate the award and apologize for the incident.
Milanesi suggested that the CES still had much to learn from past incidents, while also accusing organizers of seeking to "foster their relationship with Washington" by giving Trump a chance to speak.
"Politics and technology have always been intertwined, but in 2019 their connection has been more evident than ever before," she said. "So I am not surprised that CTA felt that CES, the biggest tech show in North America, needed to foster their relationship with Washington."
"And given the pressure of having more women on stage, why not pick a woman and kill two birds with one stone?" Milanesi wrote.
Ahead of the event, Shapiro had sought to address the controversy surrounding Trump's scheduled talk. "There's a lot of focus on jobs of the future," Shapiro told the BBC in an interview. "The keynote that I'll be doing with Ivanka Trump will be focusing on... how industry is working with government on this very important issue," he said.
In a statement sent to Newsweek, the CTA reiterated that sentiment, asserting that Trump "leads the White House efforts on job creation and economic growth through workforce development, skills training and entrepreneurship."
"Policy discussions are a critical part of the CES program, and we host over 150 policymakers," it said, adding: "CTA invites officials from every White House–both Republicans and Democrats–to participate in and speak at CES."
Newsweek has also contacted the White House for comment for this article.
Updated on 08/01/2020 at 9:25 a.m. ET: This article has been updated with a statement from the CTA.