Ivanka Takes President Trump to Task Over His Treatment of Jared Kushner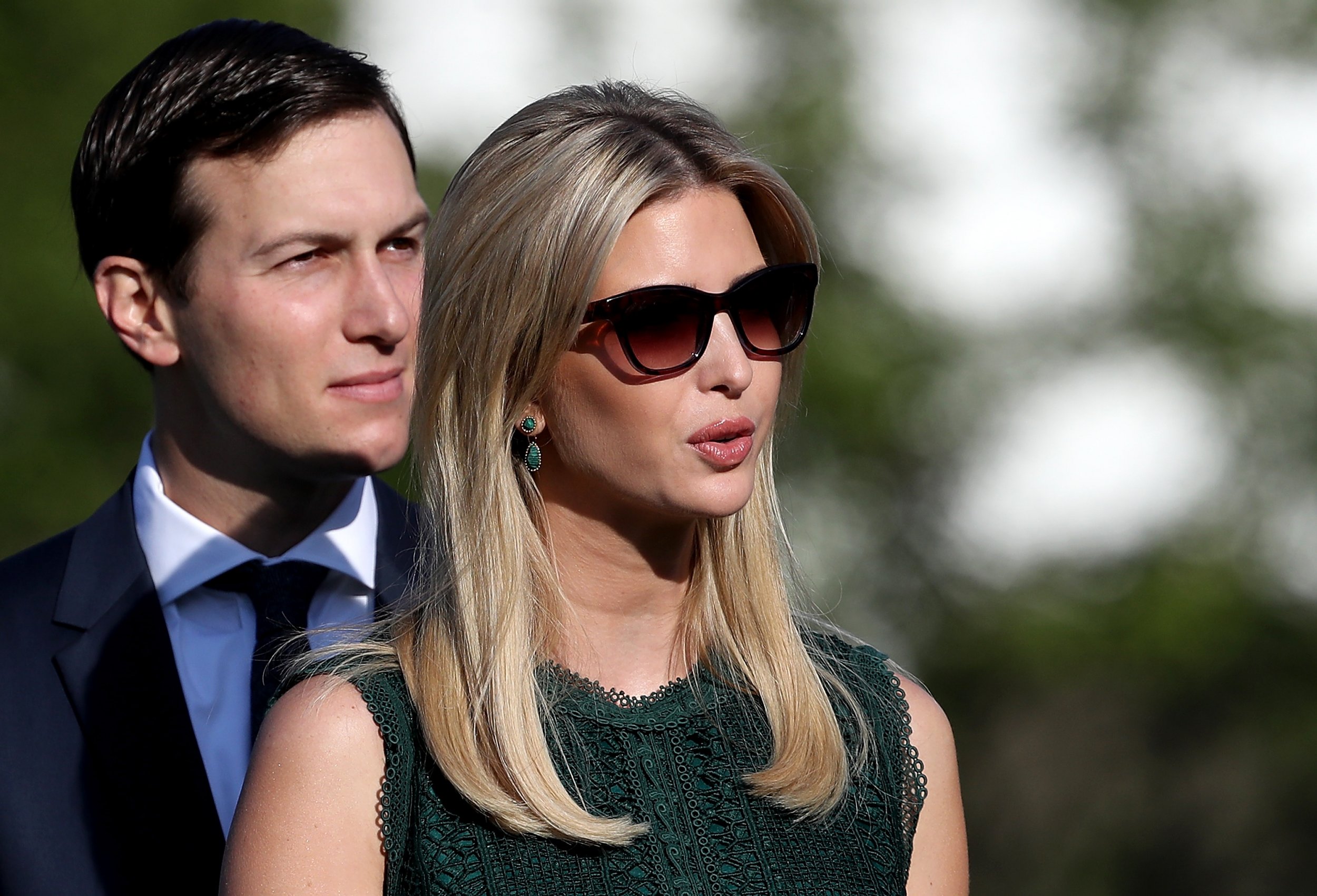 Ivanka Trump challenged her father President Donald Trump over his treatment of her husband, Jared Kushner, during the 2016 presidential campaign, Vanity Fair reported Friday.
A campaign staffer told the publication that Ivanka "burst" into her father's Trump Tower office to take him to task for his treatment of her husband, who worked as an adviser on his presidential campaign.
"He's left his business to be a part of this. You have no idea what he's sacrificing to be here and how hard he is working for you," the First Daughter added.
When she said how much his conduct had hurt her and her husband, Trump reportedly "caved" immediately, and replied.
"All right, all right, all right. What does he want?"
After Trump was elected President, he appointed Kushner as an adviser with a sprawling set of responsibilities, including brokering Middle East peace deal and relations with Mexico.
However the appointment of John Kelly as White House chief of staff saw his portfolio reduced, according to multiple reports in November.
In February, Kushner's security clearance was downgraded, and it was reported that Special Counsel Robert Mueller is probing Kushner's efforts to secure financing from foreign investors during the presidential transition as well as his contact with Russians during the presidential campaign.
Jared and Ivanka have also faced accusations of conflict of interest since taking their White House roles, with officials from other countries reportedly discussing how to gain influence over Kushner by exploiting his business ties and inexperience.