Ivanka Trump Called Out for Boasting About Drop in Greenhouse Emissions: 'This Is Largely Because of the Pandemic'
Ivanka Trump was called out for boasting about a drop in greenhouse emissions, on Tuesday.
In a tweet, President Donald Trump's daughter said that the greenhouse gases from the U.S. are projected to decrease by 9.2 percent.
"FACT: Greenhouse gases generated by the U.S. will slide 9.2% this year, tumbling to the lowest level in at least three decades," wrote Ivanka seemly stating statistic from a recent BloombergNEF.
The study, which was reported by Bloomberg News on November 19, found that 2020 was expected to be the "greenest" year since 1983 when the U.S. economy was less than 40 percent of its current size. However, this decrease was largely due to the coronavirus pandemic, which crippled the country for most of the year.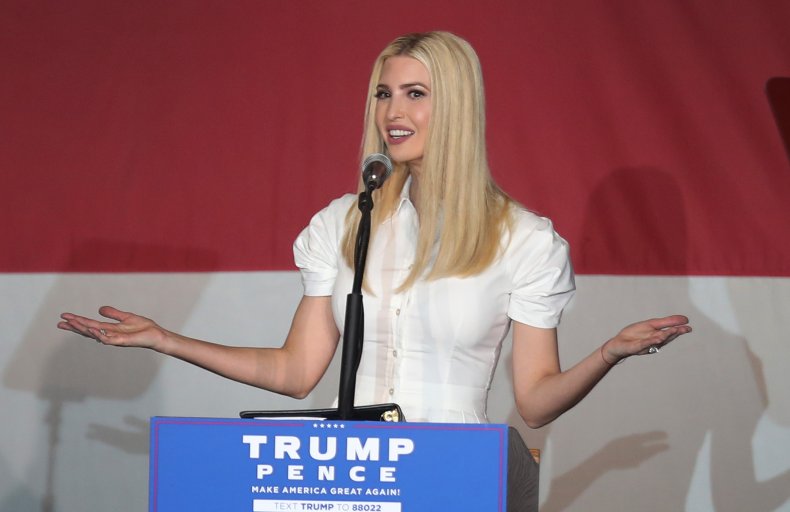 "The amount of pain we've had to go through for a relatively modest drop shows that there needs to be more smart policy and smart thinking about emissions," Ethan Zindler, BloombergNEF's head of Americas, told The Washington Post. "The emphasis has to be not on how to reduce demand, but how to make supply more green."
Many took to Twitter in response to point out that the drop in emissions was largely a result of the coronavirus pandemic.
"This is largely because of the pandemic and the economic catastrophe it wrought," said CNN anchor Jake Tapper noting that "the biggest drop in emissions this year came from the transportation sector, where emissions fell 14 percent, dragged down by a steep drop in air travel and automobile trips."
Other users, however, responded with a grimmer outlook, claiming that a large number of COVID-19 deaths also contributed to the decline in gas emissions, simply noting it has "also a record year for coffin sales."
"You're so right, we often forget the silver lining to the inept bungling of the coronavirus response—that along with a quarter-million dead and an economy ground to a halt, the reduction in travel was actually good for the environment," wrote historian Kevin Kruse.
"Well… there was this thing called the pandemic that at first prevented people from going out but then your daddy started calling it fake so, hospitals are now at full capacity and hundreds of thousands have died," said user @ItsMariawith2Rs.
The BloombergNEF study found that overall U.S. emissions have been on a downward trend since 2008 due to lower dependence on coal. The study estimated that without COVID-19 emissions would have been 1 percent lower than that of 2019.
The White House and EPA didn't respond to Newsweek's request for comment in time for publication.