Ivanka Trump Complained Jared Kushner Was Being Embarrassed By John Kelly: Report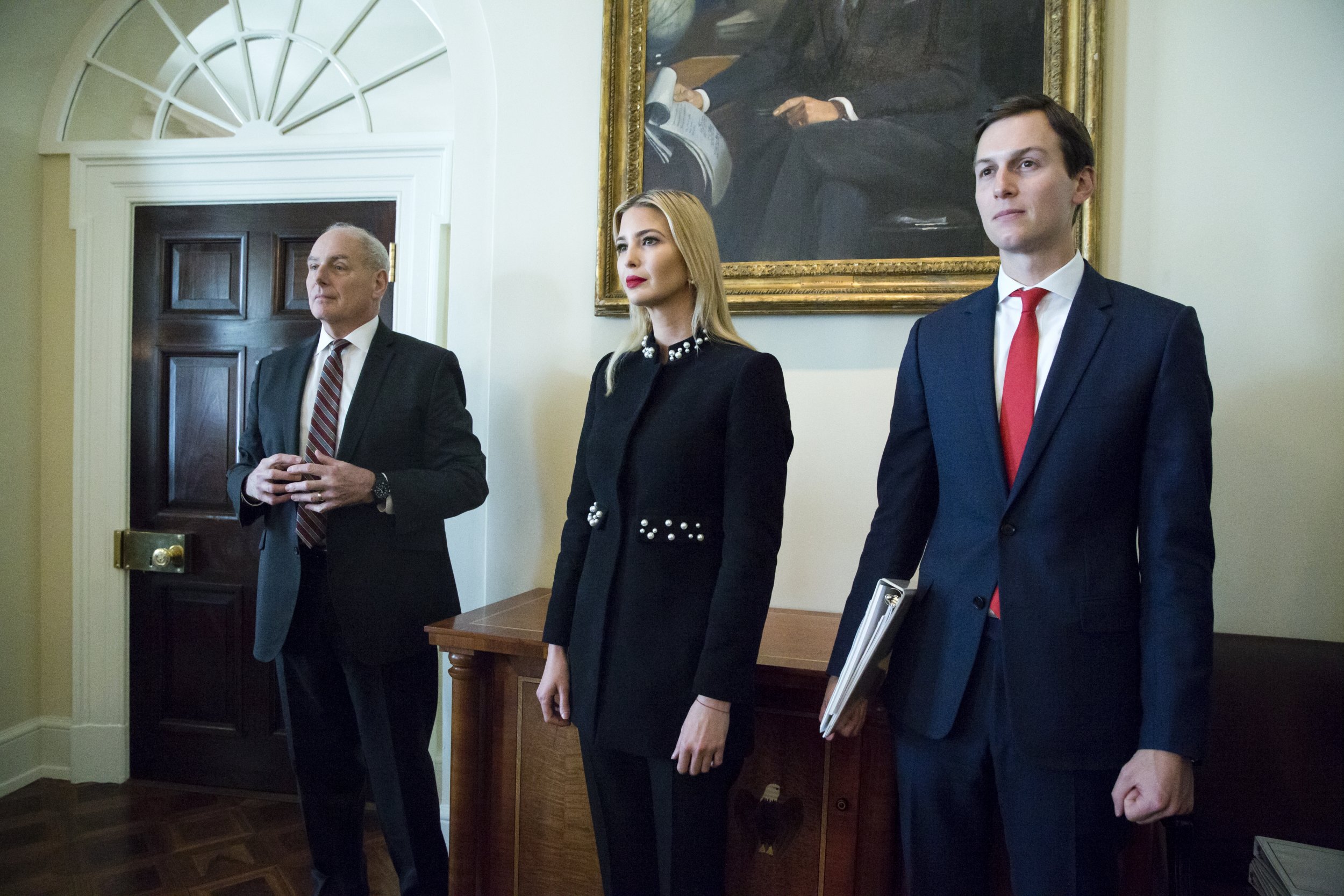 First daughter Ivanka Trump reportedly has complained that chief of staff John Kelly is embarrassing her husband Jared Kushner. Kelly was, after all, the one who decided to downgrade Kushner's top security clearance.
Related: Ivanka Trump and Jared Kushner: The More Americans Get to Know Them, the Less They Like Them, Poll Indicates
"Why do you have to embarrass Jared like that?" Trump recently complained to a friend, according to a Vanity Fair report on Friday.
Since Kelly downgraded Kushner's clearance two weeks ago, barring him from classified information he presumably needs to tackle his foreign policy portfolio, Trump's son-in-law "is looking at everything he can do that doesn't require a clearance," a former White House official told the magazine.
"The White House is trying to fluff him up again," another source said in the report.
Kelly has been "angered" by what he considers "freelancing" by the couple and faults them for changing the president's mind, the Associated Press reported on Monday.
The couple had already grown exasperated with Kelly, The New York Times reported early this month, and saw the chief of staff as standing in the way of the president's success.
Back in January, Vanity Fair reported that the president called Kelly a "nut job" and that the first daughter was leading a search to replace him. White House press secretary Sarah Huckabee Sanders denied the magazine's report.
However, the magazine furthered the Kelly replacement speculation in its Friday report, stating that Trump plans to interview candidates for the chief of staff position when he visits Mar-a-Lago next weekend.
Ivanka Trump and Kushner apparently don't have job security either.
The president apparently continues considering sending the couple back to New York. Kushner could oversee the president's 2020 re-election campaign, while Ivanka Trump could stay until the summer and then depart to put their children in a private school in Manhattan, Vanity Fair states in its latest report.
The White House did not respond to a request for comment from Newsweek on Friday.