Was Ivanka Trump 'Complicit' in Halting Equal Pay Rule? Watchdog Group Is Suing to Find Out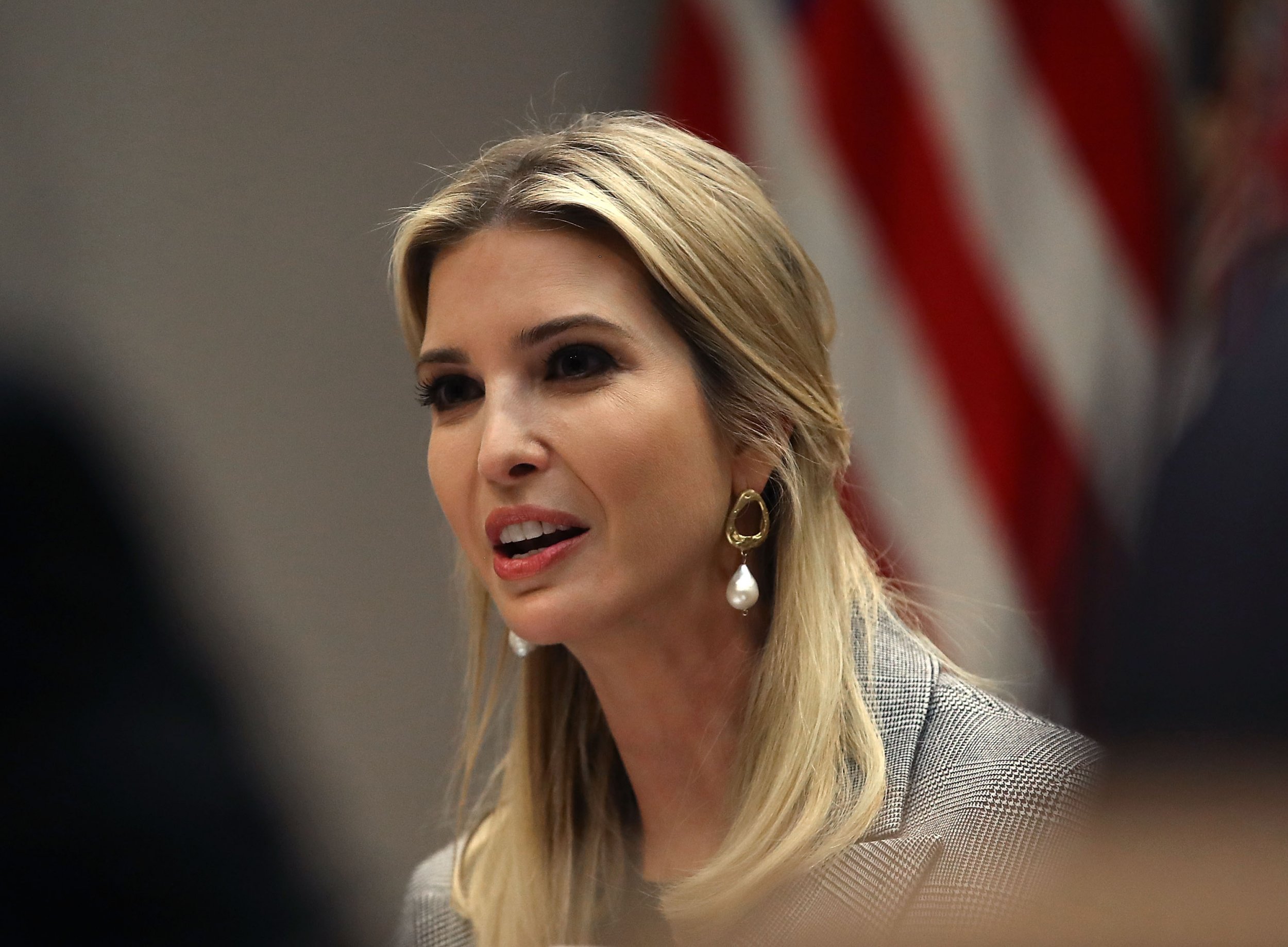 A watchdog group sued the Trump administration on Tuesday over its failure to respond to a public records request on first daughter Ivanka Trump's role in a decision to roll back an Obama-era rule aimed at closing the wage gap between men and women.
The lawsuit, filed by Democracy Forward against the Office of Management and Budget, fittingly on Equal Pay Day, and obtained by Newsweek, seeks to "compel it to produce documents that would shed light on the role Ivanka Trump had in the decision to suspend implementation of a rule that would have required companies to report pay data to the Equal Employment Opportunity Commission."
Related: Ivanka Trump should "know better": Watchdog demands investigation on first daughter wearing her company's clothes
It concerns the office's nonresponse to the Freedom of Information Act (FOIA) request the Washington, D.C.-based watchdog filed in November, a couple months after Trump—who vowed to champion equal pay—made an about-face on the issue.
"Ivanka had promised to be a voice for the working women," Democracy Forward spokeswoman Charisma Troiano told Newsweek. "She instead appears to have been complicit in her role, as far as her role in the administration's rolling back of a data rule that would have helped women secure equal pay."
The first daughter on her father's campaign trail at the July 2016 Republican National Convention committed to closing the pay gap.
"As President, my father will change the labor laws that were put into place at a time when women were not a significant portion of the workforce," she said at the time. "He will fight for equal pay for equal work, and I will fight for this too, right alongside of him."
On Equal Pay Day last year, the president's daughter posted infographics on social media illustrating how much less women earn than their male counterparts.
"#EqualPayDay is a reminder that women deserve equal pay for equal work. We must work to close the gender pay gap!" she tweeted.
"I am proud to work towards this goal alongside my father and in support of the administration's commitment to women and families," she wrote on Instagram.
But five months later in September, Trump backed President Donald Trump's decision to hold and review a rule by former President Barack Obama that was scheduled to go into effect this year, requiring large companies to disclose to the government what their employee pay categories are by gender, race and ethnicity.
"Ultimately, while I believe the intention was good and agree that pay transparency is important, the proposed policy would not yield the intended results," the first daughter explained. "We look forward to continuing to work with [the Equal Employment Opportunity Commission], [the Office of Management and Budget], Congress and all relevant stakeholders on robust policies aimed at eliminating the gender wage gap."
Democracy Forward's FOIA request demanded all correspondence related to that statement between her, Office of Management and Budget employees, White House communications officials and other individuals including her husband and fellow senior White House adviser Jared Kushner.
Ivanka Trump on Equal Pay Day was silent on the matter through the morning and early afternoon. The White House did not immediately respond to a request for comment from Newsweek on Tuesday.
"It was curious to us that someone who had been seemingly an advocate of equal pay would in such short time reverse course," Troiano said. "We file this FOIA lawsuit to find out exactly how complicit she was in allowing this rollback to move forward."