Ivanka Trump 'Conceivably, Certainly' Could Be Investigated Alongside Family Members in House Democrats Russia Probe
First daughter Ivanka Trump was spared from a list of 81 people and entities—which included her brothers Donald Trump Jr. and Eric Trump as well as her husband Jared Kushner—from whom House Judiciary Committee Democrats have requested information. However, she could "conceivably, certainly" be added to that list in the future, according to the committee's chairman.
Democrats on the committee probing the Trump family, business, campaign and administration, led by chairman Jerrold Nadler, released the list with document requests on Monday. The committee's far-reaching probe centers on obstruction of justice, abuses of power and corruption.
Nadler told CNN anchor Erin Burnett Monday night that Ivanka Trump is "not on the initial list, that is what we can say."
"We're also saying that all the people on the list have given information already to either the special counsel, or the Southern District [of New York], or somebody," Nadler continued, "All we're asking for at this point is information they've already turned over, so that it can be done quickly and without questions of privilege."
Burnett inquired further about the first daughter and senior White House adviser.
"You're saying that everyone on this list has gotten requests before from various places, so that may be one way you sorted," Burnett said. "But is she eventually, conceivably on…"
"Conceivably, certainly," Nadler replied regarding Ivanka Trump. "I can't say, but quite conceivably."
"So we shouldn't read anything to anybody not being on this list?" Burnett asked.
"That's right," Nadler said.
In mid-February, Axios reported that an anonymous lawmaker told a roundtable of journalists that Democrats had "made no decision as to Ivanka Trump," adding that, "obviously, there are a number of public reports about her involvement in the Trump Tower Moscow deal, and she may very well have relevant information."
Though Ivanka Trump did not attend a June 2016 Trump Tower meeting that Trump Jr. and Kushner participated in with Russians who offered damaging information on Hillary Clinton, she did speak briefly with a Russian lawyer and a lobbyist who went to the meeting. What they discussed is not publicly known. Ivanka Trump also apparently helped strategize on a response to scrutiny regarding the meeting while flying from Germany to the United States in June 2017.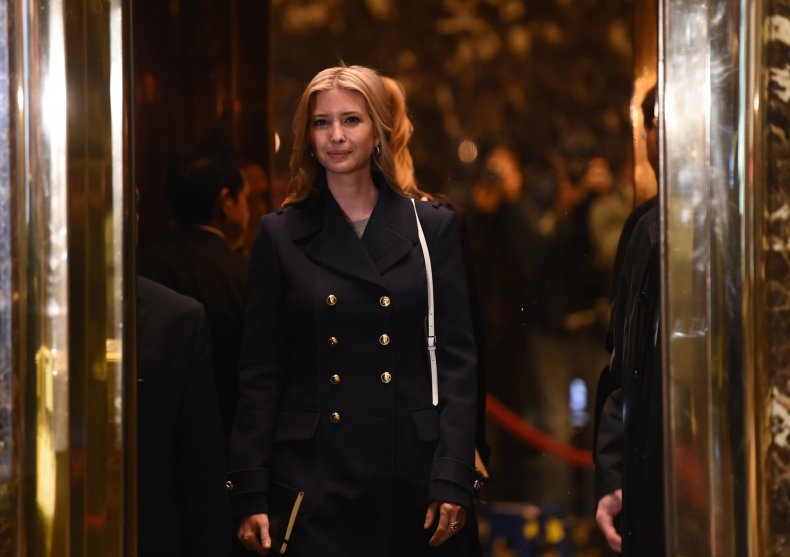 The Trump Tower meeting is a focal point of special counsel Robert Mueller's Russia investigation, as well as the far-reaching probe by Democrats on the House Judiciary Committee.
A lawyer for Ivanka Trump did not immediately respond to a request for comment from Newsweek on Tuesday.