Ivanka Trump Continues 'Fight to End Trafficking' Despite Her Father's Administration Deporting Human Trafficking Victims
First daughter Ivanka Trump is continuing to fight human trafficking, even though the Trump administration has been deporting victims of such practice.
"We continue our fight to #EndTrafficking with 4 bipartisan bills in Congress we're working to get signed into law this week! Gratitude to all the bill sponsors and our talented @WhiteHouse team at OLA!" she tweeted on Tuesday, referring to the Office of Legislative Affairs.
The first daughter and senior White House adviser quote tweeted a post by Women for Trump stating, "Retweet if you want to stop Human Trafficking! @IvankaTrump is on a mission to do just that and Women for Trump is here to support her!" along with a link to an opinion piece on her mission to stop human trafficking.
Published in the Washington Examiner early this month, the opinion piece by Women for Trump co-founder Amy Kremer stated that Ivanka Trump had brought the human trafficking battle to the international stage at the United Nations General Assembly last year by introducing the administration's $25 million allocation to a global fund aimed at ending modern slavery.
"Human trafficking, forced labor and modern slavery splinters families, distorts global markets, undermines the rule of law, strengthens transnational organized criminal networks and threatens national security everywhere," Ivanka Trump is quoted as saying at the U.N. event.
The opinion story also mentioned that Ivanka Trump met with sex trafficking survivors while visiting Rome in May 2017.
"I am proud of the work we're doing and I'm proud of all the partners we're engaged with internationally to end this tremendous scourge and to win the fight against modern day slavery," the first daughter was quoted as saying from a White House video.
Kremer wrote that, "Thankfully, President Trump's adviser and daughter Ivanka Trump is on a mission to stop sex trafficking" and that she has "worked tirelessly" with stakeholders and her father's Interagency Task Force to Monitor and Combat Trafficking in Persons (PITF).
"While few media outlets cover Trump's efforts, her remarkable work with others in the administration, anti-trafficking groups, and international leaders alike could save millions of lives," Kremer wrote.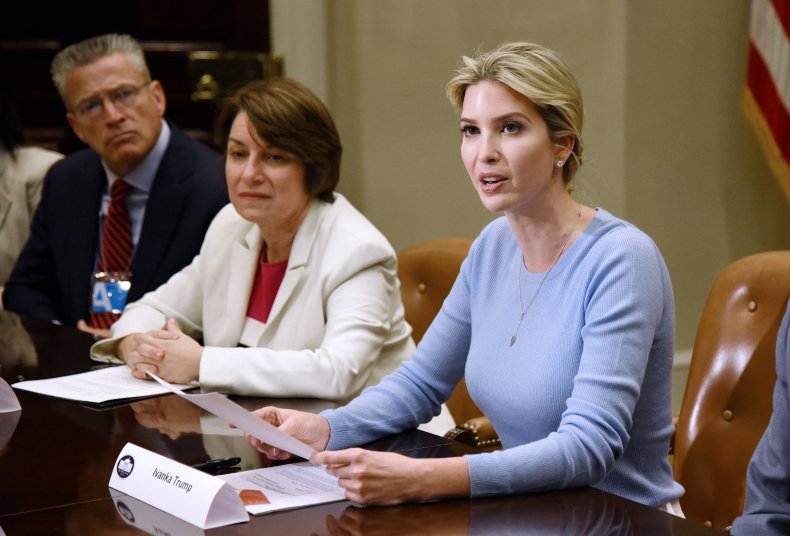 Despite the first daughter's efforts, her father's administration has recently deported more people to Mauritania, an African nation where slavery of black residents runs rampant.
U.S. Immigration and Customs Enforcement deported an average of seven people to Mauritania annually from fiscal years 2014 to 2017, but the agency has deported 79 people to Mauritania this year and 22 are awaiting deportation, according to figures in mid-October.