Ivanka Trump Diamonds Embroiled in Alleged Money-Laundering Scheme: Report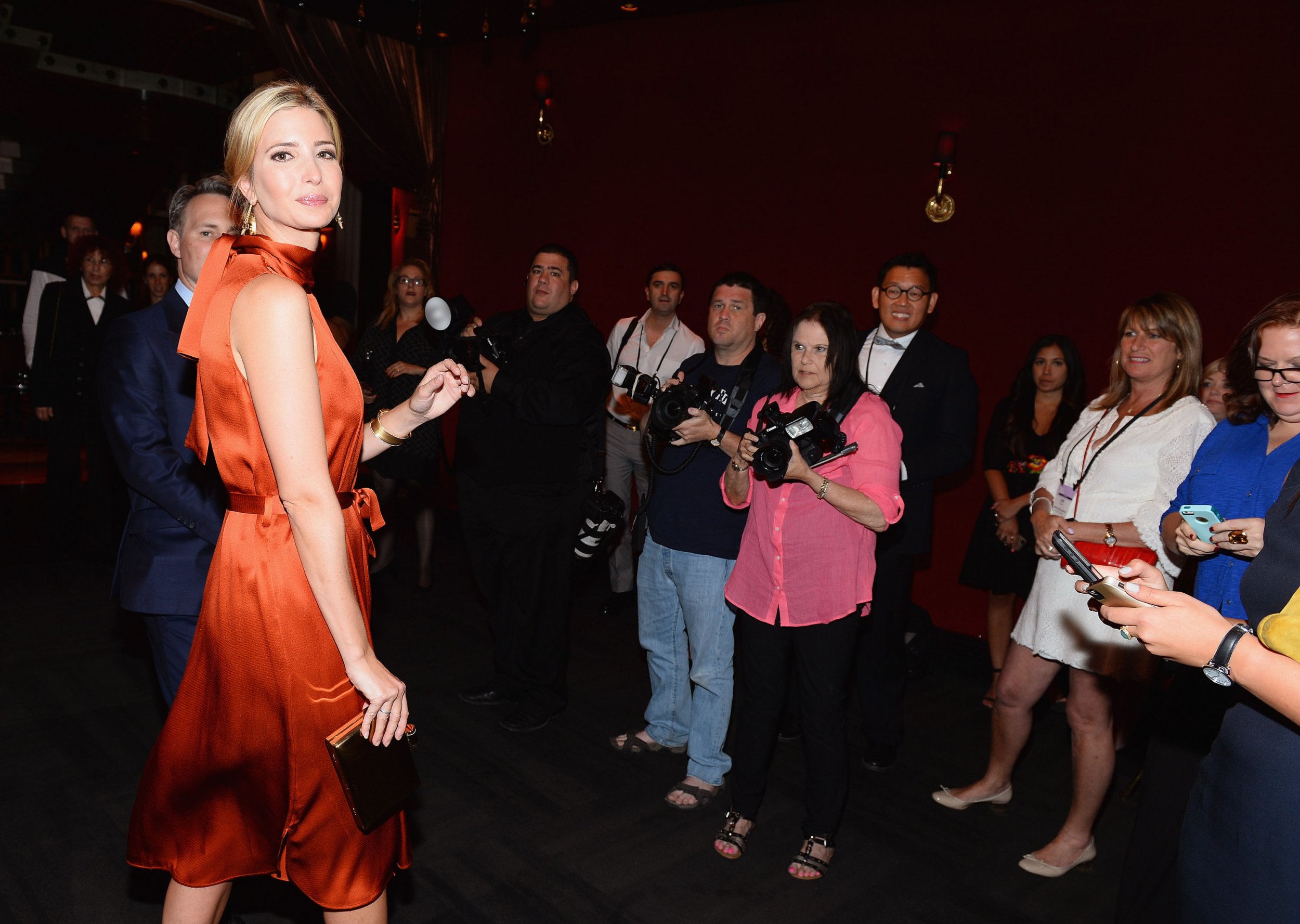 Diamonds from first daughter Ivanka Trump's now-defunct fine jewelry line were allegedly used in a massive money-laundering and fraud scheme, according to a federal court filing, GQ reported.
The Commercial Bank of Dubai in late June sought and later got permission to subpoena Ivanka Trump Fine Jewelry, claiming its diamonds were vehicles in a scheme to hide about $100 million owed to the financial institution, GQ reported on Friday based on filings at the U.S. District Court for the Southern District of New York made over the summer.
In its case, the bank alleges a plot engineered by the Al-Saris family, who controlled a multibillion-dollar Emirati oil-trading empire before running into legal trouble due to unpaid bills. The Al-Saris apparently borrowed more than $100 million from the bank, defaulted on the debt, and hid their assets in shell companies they used to buy diamonds, including some from Trump's jewelry line, according to court documents, GQ reported.
The bank has not accused Trump's business of wrongdoing, but the timeline of the case suggests that any alleged transactions would have occurred when Ivanka Trump Fine Jewelry was licensed under the corporate entity "Madison Avenue Diamonds," which is named in the documents. Trump has cut her connections with Madison Avenue Diamonds.
White House spokesman Josh Raffel, who deals with inquiries involving the first daughter, did not immediately respond to a request for comment on Friday.
Money launderers convert dirty money into small diamonds that are easy to smuggle internationally and cash in.
Trump started her fine jewelry line in partnership with diamond heir Moshe Lax about a decade ago and owned a stake in the business for some time. Together, Trump and Lax opened a boutique on Madison Avenue, but the first daughter ended ties late last year after Lax became embroiled in various lawsuits claiming extortion and other crimes, with some involving her jewelry line.
The bank's case is the latest in a string of alleged fraud schemes dogging the Trump family. Trump SoHo in Manhattan is accused of serving as a magnet for funds from Russia and Kazakhstan and is "a monument to spectacularly corrupt money-laundering and tax evasion," a lawsuit claims. Trump Ocean Club in Panama and Trump Baku in Azerbaijan also face money-laundering accusations.
Trump has continued to pursue her business endeavors while serving as a White House adviser, most recently opening a shop for her Nordstrom-banned clothing and accessories brand at Trump Tower last week.