Did Ivanka Trump Take Putin's Seat in Moscow?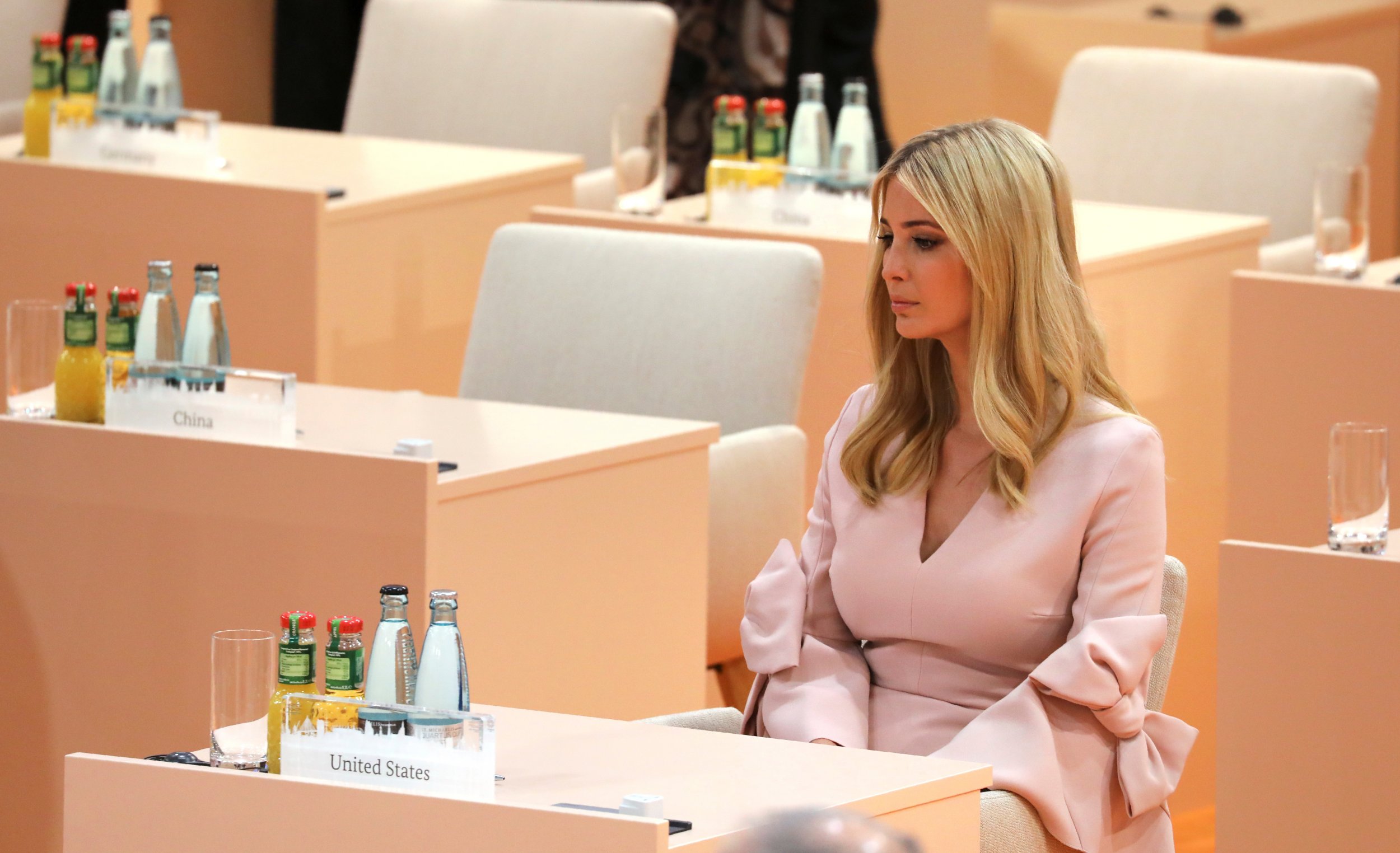 Putin's spokesman has responded to claims that Ivanka Trump sat in the Russian president's own office chair at the Kremlin over 10 years ago.
The claims came from a series of emails from former Trump Organization broker and Russian immigrant Felix Sater, written in 2015 and published by the New York Times on Tuesday.
The emails, addressed to Trump's lawyer Michael Cohen, include numerous boasts. Sater brags about his own sway over Moscow and says that Russian backing will "help get Donald elected." He even claims that he had enough influence inside the Russian state establishment to ensure that Trump's eldest daughter, who now advises the president from within the White House, got close access to Putin's workspace when visiting Moscow in 2006.
"I arranged for Ivanka to sit in Putins [sic] private chair at his desk and office in the Kremlin," Sater wrote.
In a statement to the Times, Ivanka Trump said her trip to Moscow did include "a brief tour of Red Square and the Kremlin" and that this may have involved sitting behind Putin's desk, but she did not remember doing so. Putin's spokesman Dmitry Peskov was much more adamant Wednesday.
"No, this was not the case," Peskov told state news agency Itar-Tass tersely. On a more serious note, Peskov corroborated one part of the Times' report, confirming the Kremlin did receive an email from Cohen addressed to Peskov and asking for the government's help in restarting a project to build a Trump tower in Moscow.
"I can confirm that via our public email we received such an email from Mr. Michael Cohen," Peskov said but noted that real estate deals by private contractors are not the remit of the presidential press team, so he did not respond to the email. "This is not our business, and we left it without a response."
In Sater's published emails, he repeatedly tries to convince Cohen he has extensive contacts in Russia and this could help Trump's election chances. It would be "pretty cool to get a USA President elected," he concludes in one of them, though it is not immediately clear how he aimed to achieve this or if Cohen even believed or responded to the messages.
The emails make no reference to the eventual hacking of Trump's opposition ahead of the election, which the U.S. intelligence community has concluded was orchestrated by Russians. Several Trump campaign and administration figures have since disclosed contacts with Russian officials, one of whom, ex-national security adviser Mike Flynn, resigned following his admission.
Potential Russian interference in the U.S. election and possible improper channels between the Trump campaign and Russia are the subject of investigations in Congress and the Department of Justice.
The White House press office did not respond to a request for comment.