Ivanka, Donald Jr. and Eric Trump Role in Suspect Deals May Be Revealed by Cohen Testimony, Omarosa Speculates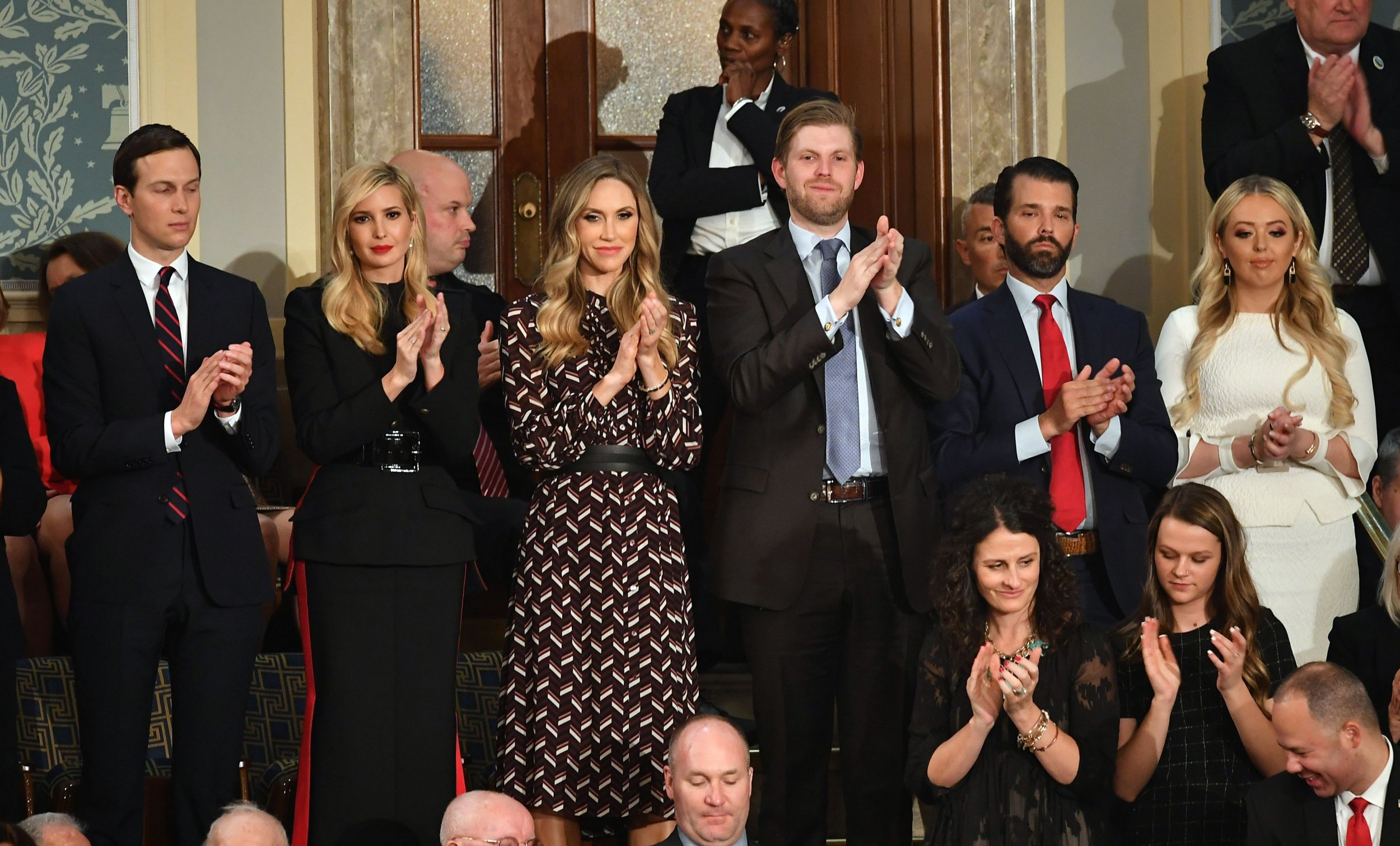 Former White House aide Omarosa Manigault Newman speculated Saturday that Michael Cohen's upcoming testimony before Congress could lift the lid on the role of President Donald Trump's three eldest children—Ivanka, Eric and Donald Jr.—in potentially suspect business deals.
Cohen, Trump's former longtime personal lawyer and "fixer," is due to testify publicly before the House Oversight Committee on Wednesday and in private before the House Intelligence Committee the following day. The Oversight Committee said in recent days that Cohen's testimony would be limited to Trump's roles in "payoffs, financial disclosures, compliance with campaign finance laws, business practices, and other matters."
But Manigault Newman, whose relationship with Trump dates back to her appearance on The Apprentice reality show in 2004, said on MSNBC that the dealings of Donald Trump Jr., Eric Trump and Ivanka Trump within the Trump Organization could also be in the spotlight.
"I think on Wednesday what you'll see is a man who wants to share the inner-workings of the Trump crime family," Omarosa told host Alex Witt. "I mean he knows everything about this family and he's going to share, as the documents revealed, information about possible insurance fraud, tax fraud, the inner workings of their deal with the Trump Moscow.
"I'll be interested to see how much he shares about the role of Trump's children in a lot of these deals, including senior adviser Ivanka Trump, Jared, her husband and the children: Don and Eric Trump."
Manigault Newman was speaking after a New York Times report Friday said that Cohen met with federal prosecutors in New York last month and revealed new information about potential irregularities within the Trump Organization. Cohen has pleaded guilty in New York to campaign finance laws related to two payments made prior to the 2016 election to women who alleged they had affairs with Donald Trump, as well as tax and bank crimes. In a separate case brought by special counsel Robert Mueller, Cohen pleaded guilty to lying to Congress over the timeline of discussions to build a Trump Tower in Moscow, which it has now been revealed went on well into 2016.
Both Donald Trump Jr. and Ivanka Trump have said they knew little about the proposed Moscow deal. However, Cohen said in his guilty plea to Mueller that he had briefed the president's family members about the negotiations with Russians.
Donald Trump Jr. and Eric Trump were put in charge of the family's company when Donald Trump became president in 2017 and created a blind trust.
Continuing on MSNBC, Manigault Newman suggested that Cohen revealing details about the role of the president's family could lead the real estate tycoon to explode.
"There is no question that big red line for Donald Trump is his children, particularly Ivanka," she said. "And once Michael Cohen starts sharing details that may actually implicate them, you will see him truly become, well, unhinged."
Manigault Newman was fired from her White House role in December 2017 and subsequently became highly critical of the president both in a book, Unhinged, and an accompanying publicity tour.