Ivanka Trump, Unlike the President, Says Both Republicans and Democrats 'Got Good News' With Midterm Election Results
First daughter Ivanka Trump had a more positive outlook for Democrats than her father, President Donald Trump, on the results of Tuesday's midterm elections, when Republicans lost control of the House to Democrats.
"Both political parties got good news yesterday, but the real winner was America," the first daughter and senior White House adviser tweeted on Wednesday morning.
"With record turnout and sky-high participation, we saw an engaged, plugged-in democratic process at work," she continued. "Today, it's time to come together as Americans and work toward solutions that benefit all!"
The president was more critical of Democrats and his opponents on Twitter.
"Those that worked with me in this incredible Midterm Election, embracing certain policies and principles, did very well. Those that did not, say goodbye!" he tweeted. "Yesterday was such a very Big Win, and all under the pressure of a Nasty and Hostile Media!"
The president also went on to threaten to launch an investigation of Democrats if they used the House to probe him and his administration. He suggested that the Senate, which extended its Republican majority after the midterms, would be by his side.
"If the Democrats think they are going to waste Taxpayer Money investigating us at the House level, then we will likewise be forced to consider investigating them for all of the leaks of Classified Information, and much else, at the Senate level," the president tweeted. "Two can play that game!"
During a press conference Wednesday afternoon, Donald Trump rattled off many numbers to conclude that the GOP did very well in the Senate. He downplayed the GOP losing control of the House by saying that if Republicans had retained a majority by only a few seats, gridlock would be worse.
"Again, if we had the majority and we had one or two or three votes to play with, we would've been at a standstill," the president said. "I really believe we have a chance to get along very well with the Democrats, and if that's the case, we can do a tremendous amount of legislation and get it approved by both parties."
But he then concluded about the GOP: "I'll be honest, I think it was a great victory."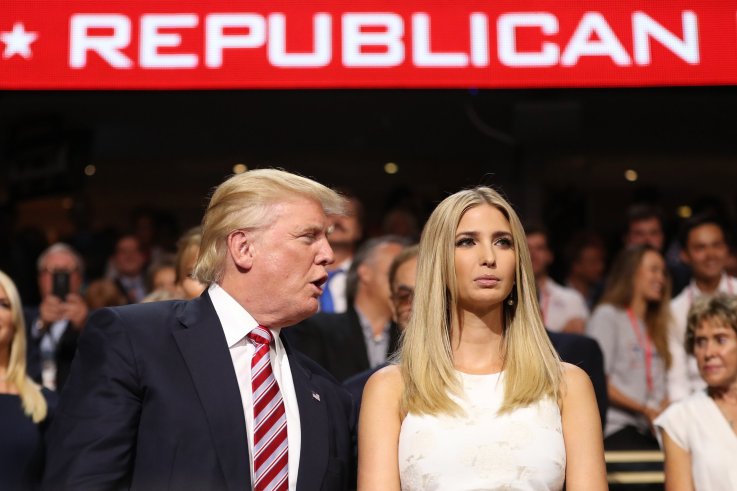 The president took another shot at Democrats for how they scrutinized his Supreme Court pick Brett Kavanaugh in hearings around Kavanaugh's alleged sexual misconduct and past.
"The voters have also clearly rebuked the Senate Democrats for their handling of the Kavanaugh hearing. That was a factor, maybe a very big factor," the president said. "Tremendous energy was given to the Republican Party by the way they treated then-Judge Kavanaugh, now Justice Kavanaugh."
Ivanka Trump, Unlike the President, Says Both Republicans and Democrats 'Got Good News' With Midterm Election Results | U.S.