After Ivanka Trump Wishes Muslims 'Eid Mubarak' on Twitter, Critics Remind Her of Father's Muslim Travel Ban
Ivanka Trump was ridiculed this weekend after wishing "Eid Mubarak" to Muslims celebrating the Islamic holiday of Eid al-Adha.
The greeting, translated as "Blessed Feast" is used as a salutation during Islam's high holidays. Eid al-Adha, which this year runs from sundown August 10 to sundown August 11, honors Abraham's willingness to sacrifice his son Isaac at God's command.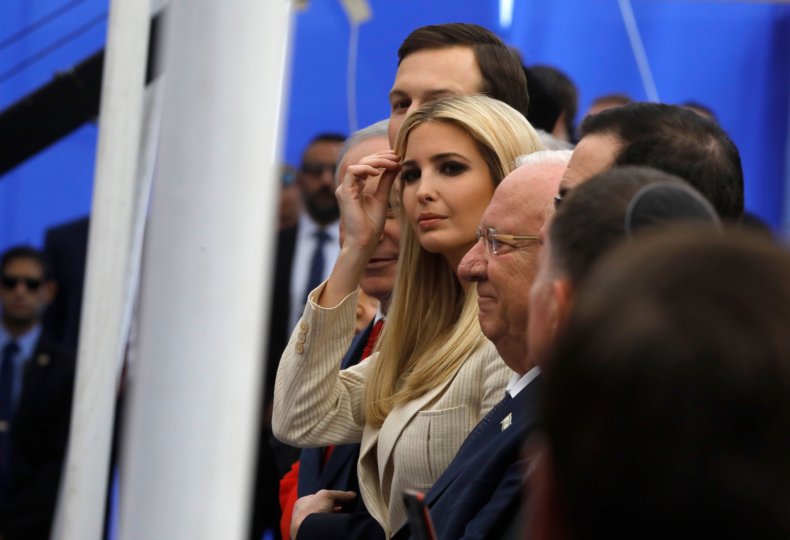 After posting the greeting on Twitter Sunday morning, the first daughter and presidential advisor was derided as "Nepotism Barbie" and accused of Islamophobia for her association with the Trump administration, which instituted a travel ban on visitors and immigrants from several majority-Muslim countries in 2017.
"Your father instituted a Muslim ban," tweeted Mother Jones editor-in-chief Clara Jeffery.
"Psst, don't nobody tell Nepotism Barbie here how her father tried to ban all Muslims from entering the United States," wrote Smirking Chimp blogger Jeff Tiedrich.
In February 2017, President Trump issued Executive Order 13769, "Protecting the Nation from Foreign Terrorist Entry into the United States." The White House described the order as a preemptive attempt to keep out dangerous individuals from unstable, predominately Arab countries.
"Deteriorating conditions in certain countries due to war, strife, disaster, and civil unrest increase the likelihood that terrorists will use any means possible to enter the United States," EO 13769 warned.
The ban has been labeled racist, Islamophobic and anti-immigration—and Ivanka received full brunt of criticism Sunday following her olive branch toward the Muslim community.
"Imagine being the advisor to the president who created the Muslim ban and tweeting this," wrote novelist Molly Jong-Fast (The Social Climber's Handbook).
"Your father is bigoted against Muslims of all nationalities," wrote Justin Hendrix. "Your duplicity is despicable."
Ivanka Trump, who converted to Judaism before marrying husband Jared Kushner, followed up her outreach to Muslims with a tweet marking the parallel August Jewish holiday of Tisha B'av.
"Wishing you health, happiness and joy!," she tweeted Sunday. "From sundown last night to sundown tonight, Jews around the world observe Tisha B'Av, an annual day of mourning and fast when we remember the destruction of the Temple and other tragedies that have befallen the Jewish people. May all observing experience a meaningful Tisha B'Av."