House Judiciary Committee Chairman Bob Goodlatte defended first daughter Ivanka Trump's private email usage for official government business by saying that it is "awfully tough" for her and other government employees to make sure they are following White House rules.
Trump used her personal email account to send hundreds of emails last year to White House aides, Cabinet members and her assistants, The Washington Post reported last week. The senior White House adviser said that she did not know it was problematic, though her father President Donald Trump criticized Hillary Clinton for her private email usage during his campaign and has not let the issue go.
Goodlatte told CNN anchor Erin Burnett on her show OutFront on Monday: "When things like this come up, it's important people understand, they need to make sure they're doing what they can."
"And it's awfully tough, as everyone knows, when you're sending emails about a lot of different things to make sure that you're doing it according to the rules in the White House or wherever you're doing it," the Republican representative from Virginia said.
Like the president, Goodlatte downplayed the first daughter's private email use compared with Clinton's.
"I do think, of course, it's very different to send private emails about matters that are not classified information," Goodlatte said. "There's a criminal penalty imposed for doing that—when you have classified information that is transmitted improperly, as was the allegation, and I think the facts now support, with regard to Hillary Clinton."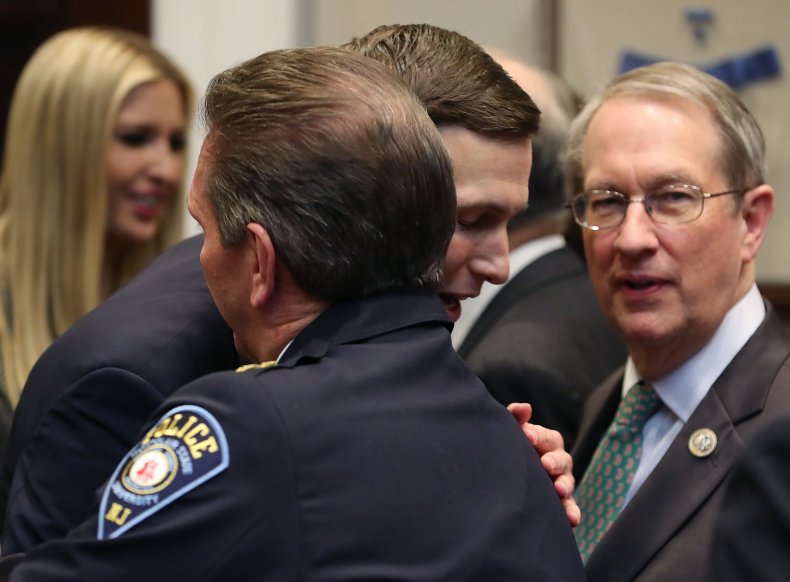 Goodlatte's comment was similar to President Trump's last week, distinguishing his daughter's personal email usage from Clinton's.
"She wasn't doing anything to hide her emails. There was no deleting like Hillary Clinton did," the president said. "There was no server in the basement like Hillary Clinton had. You were talking about a whole different, you're talking about fake news."
Peter Mirijanian, a spokesman for Ivanka Trump's attorney Abbe Lowell, in a statement, said that the first daughter did not know that using her private email was a problem.
"While transitioning into government, after she was given an official account but until the White House provided her the same guidance they had given others who started before she did, Ms. Trump sometimes used her personal account, almost always for logistics and scheduling concerning her family," Mirijanian stated.
Last week, the House Judiciary Committee headed by Goodlatte issued subpoenas to former FBI Director James Comey and former Attorney General Loretta Lynch to testify prior to a meeting of the committee on how they handled a federal probe into Clinton's emails.