'Morning Joe' Hosts Tell Ivanka Trump to 'Get on the Plane This Morning and Go Down to the Border'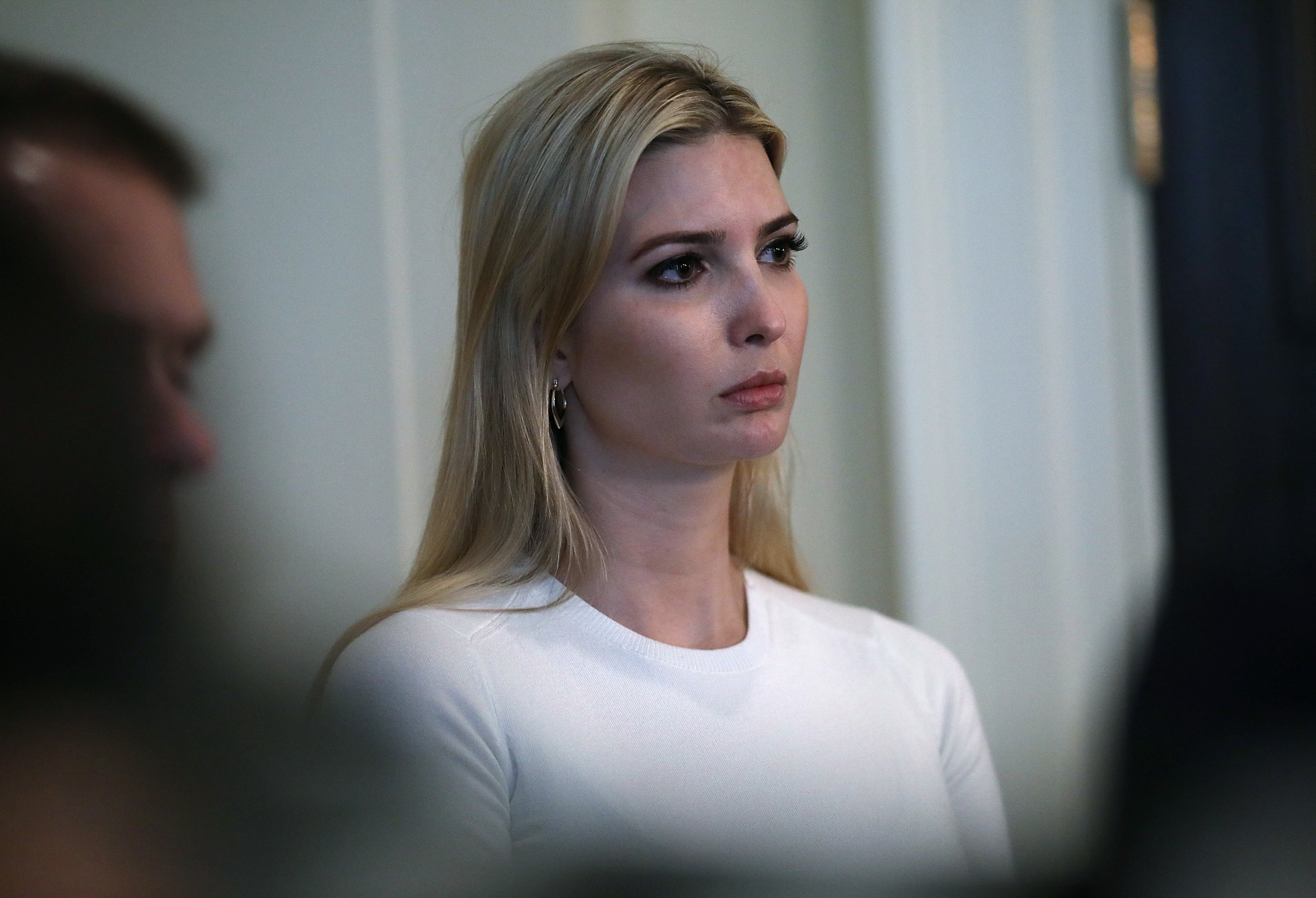 MSNBC's Morning Joe hosts slammed Ivanka Trump for her silence over the president's "zero tolerance" immigration policy and the consequent family separations, telling her that she "should get on the plane this morning and go down to the border."
In the 16-minute segment, Mika Brzezinski scolded Trump for not doing everything she could do to support immigrants crossing the southern border.
"Do what you can do," she said on Thursday morning's show. "Everybody who cares about this is doing what they can do. There are legal aid organizations doing what they can do. There are doctors stepping up."
Trump and her husband, Jared Kushner, have remained largely silent as public outrage erupted over the White House's policy on criminally prosecuting all immigrants coming into the country illegally, which has often led to forcibly separating children from their parents.
The talk show hosts also argued that her silence is not acceptable because she is not just a Trump family member but also a legitimate member of the administration as a presidential adviser.
Trump was also criticized for being insensitive to the issue as she posted photos of herself and her children on social media sites while families continued to be separated and held in detention centers and shelters.
Associated Press reporter Jonathan Lemire, a guest on the segment, noted that this was not Trump's first time staying silent during a crisis. She also was quiet after the white nationalist rally in Charlottesville, Virginia, last summer, which turned violent.
"A lot of people thought she might be a moderating force on the president, or at the very least would advocate about issues about family and about children," Lemire said on Morning Joe. "That's what she said she wanted to do, and that is the mark she wanted to leave in her role in the West Wing, and that has not been the case."
Trump broke her silence only after the president signed an executive order on Wednesday afternoon that will halt family separations at the border by allowing parents and children to be detained together.
"Thank you @POTUS for taking critical action ending family separation at our border. Congress must now act + find a lasting solution that is consistent with our shared values; the same values that so many come here seeking as they endeavor to create a better life for their families," the first daughter tweeted.