Ivanka Trump Doesn't Understand How the New Tax Bill Works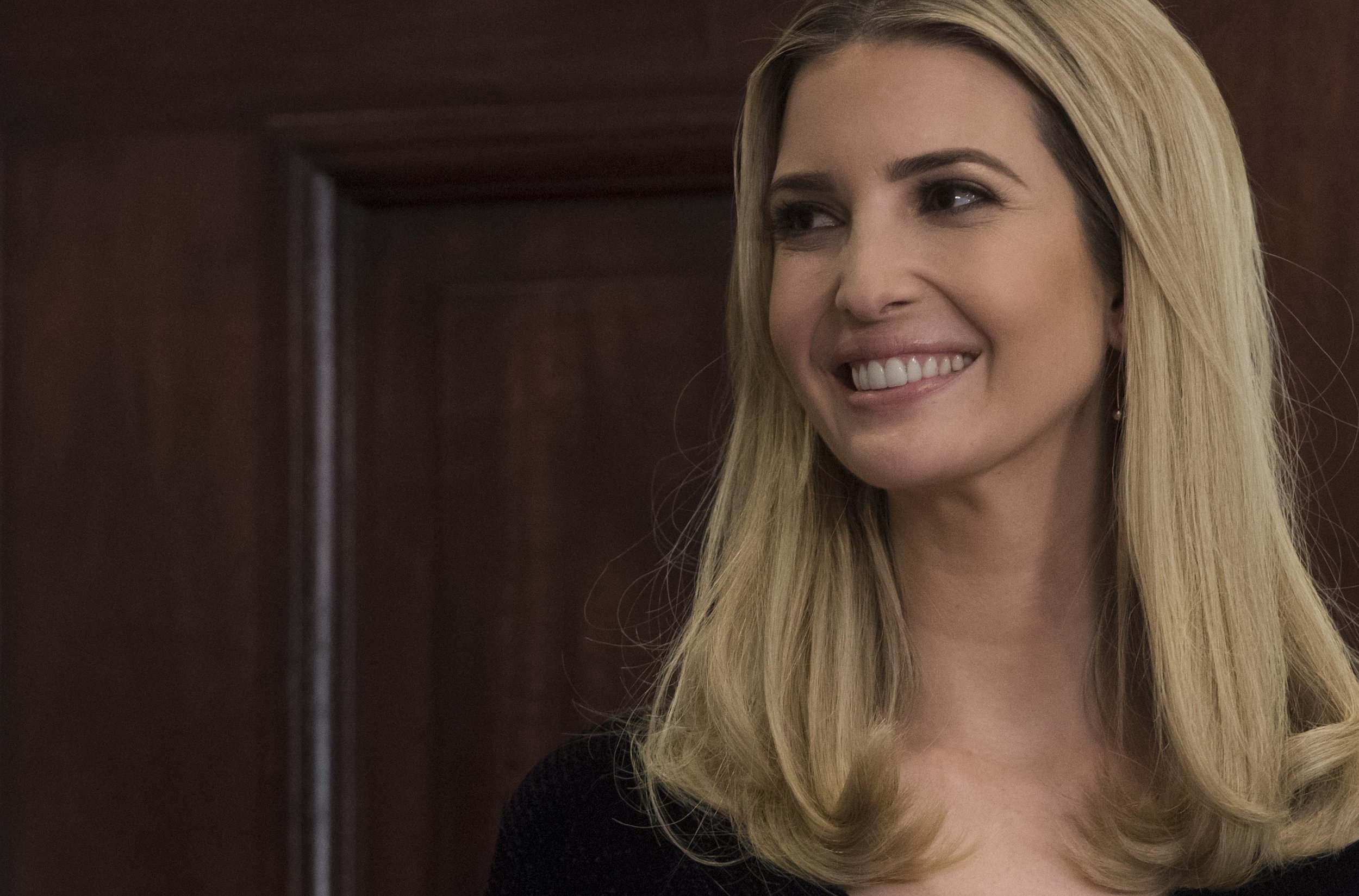 First daughter Ivanka Trump appeared on Fox & Friends on Thursday morning to promote the GOP tax bill, but didn't seem to fully understand how the tax bill works for middle-income Americans.
"I'm really looking forward to doing a lot of traveling in April when people realize the effect that this has... The vast majority will be [doing their taxes] on a single postcard," Trump told Fox & Friends from the White House lawn. Trump was referring to the hope of House Republicans to simplify and streamline taxes to the point where you could file using a single postcard—which is still not possible.
Fox News later tweeted the interview, during which Ivanka Trump said she was looking forward to traveling across the country to promote the legislation after Americans start to experience tax relief in February.
The tax code will take effect in January 2017. However, most Americans won't see change to their tax returns until 2019, after they have filed their 2018 taxes. And despite promises to simplify the tax code, it will be unlikely that Americans will be able to file their taxes on a postcard.
The first daughter said that the tax bill "targets relief at middle-class families." The final bill lowered taxes by only 10 percent for middle-income families, and that tax cut will sunset in 2025, even though the president had promised to slash taxes for middle-class families by 35 percent during his campaign.
The largest cuts in the bill will reward the ultra-wealthy taxpayers, according to the nonpartisan Tax Policy Center.
Speaker of the House Paul Ryan reiterated the idea in an interview with NBC on Wednesday, ahead of the vote on the bill. "We're making it so simple that almost nine out of 10 taxpayers can do their taxes on a form like a postcard," Ryan said. Experts at the Tax Policy Center have said that the Republican promise of filing taxes on a single postcard is "misleading at best."
The first daughter also praised the bill on the Fox News Channel show as being good for big companies who can now give bonuses to and increase wages for the working class.
AT&T and Comcast said they would give the extra money from tax cuts to employees, while Wells Fargo and Fifth Third announced that they would raise minimum wage for their employees following the tax reform, CNBC reported Wednesday.