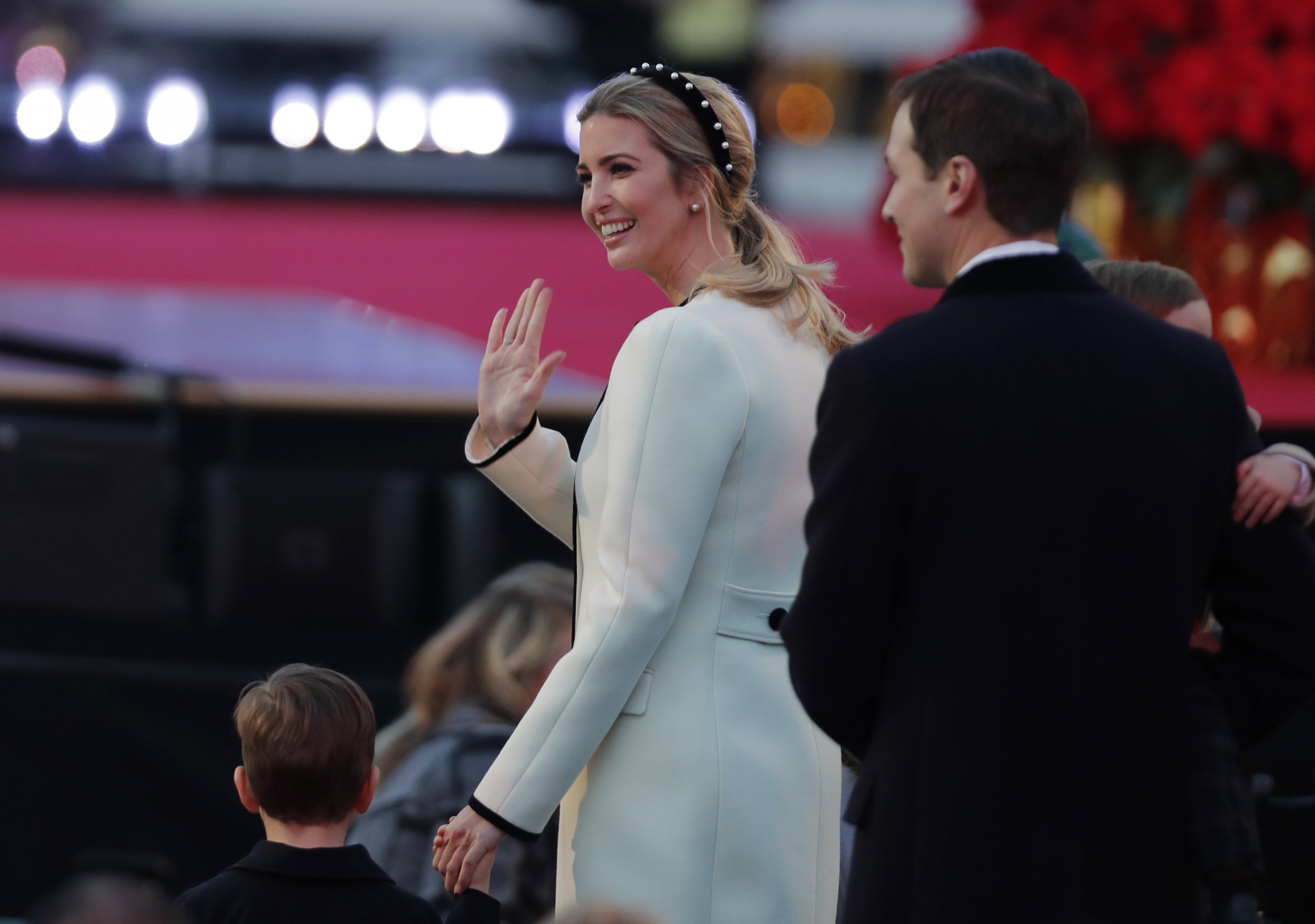 In the months leading up to Tuesday's vote on the GOP tax plan, top White House adviser Ivanka Trump has been touting the legislation as a de facto win for American women and their families.
But according to a new report from American Bridge, a progressive research group, and the National Women's Law Center, an advocacy center for women and families, the president's daughter is dead wrong.
Corporations and the extremely wealthy stand to benefit most from the Republican Party's tax plan, while many middle-class Americans would end up paying higher taxes. And though the number of female heads of household is on the rise in the United States, the GOP's tax plan would give them little consideration: Because women are more likely to be poor and to work minimum-wage jobs than to sit in the top income brackets, they would reap few of the benefits the House and Senate's plans propose for American households.
Those households with incomes of $1 million or more would reap 16.5 percent of the tax plan's total benefits, according to NPR.
The GOP's legislation—which is expected to pass sometime Tuesday evening—includes a provision suggested by Ivanka Trump. It would double the current child tax credit and give parents a $1,400 tax refund. The problem is, the tax credit increase could end up largely benefiting wealthy families, like Trump's, rather than working-class families. High-income households would be able to claim $2,000 per child, while low-income families would be eligible for just $75 or even less.
"The GOP tax proposal is an insult to women across America," Dawn Huckelbridge, the senior director of American Bridge's Women's Rights Initiative, said in a statement. "It would enrich the wealthiest few at the expense of women and working families, many of whom would see no benefit or their taxes actually go up. These plans would devastate programs critical to women's lives and livelihoods."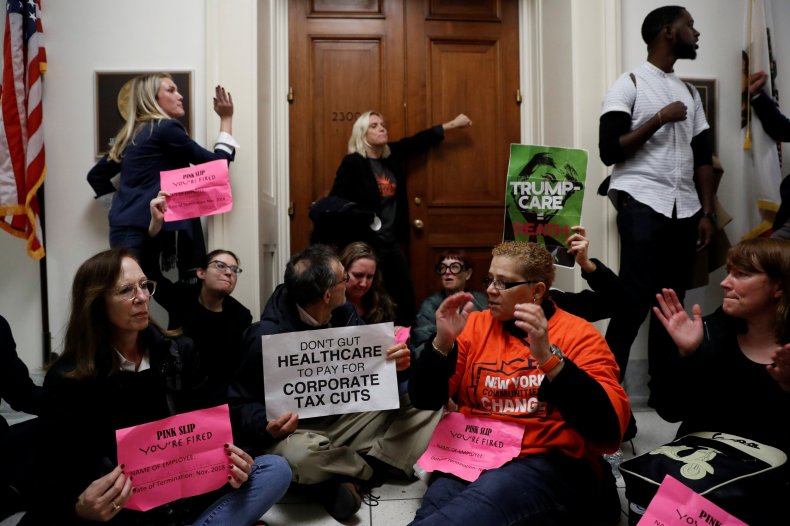 There are other, more insidious ways the GOP's plan targets women.
Since women on average have more college debt than men, women would be most affected by the tax bill's elimination of the student loan interest deduction and employer-provided educational assistance. As Forbes pointed out earlier this month, increasing the financial burden for women pursuing higher education could add significant roadblocks to their future career success.
Republicans are also using the tax plan as a vehicle for dismantling the Affordable Care Act, folding a repeal of the ACA's individual mandate into their proposal, which could hurt women's access to health care. The Obama-era legislation gave 55 million women access to no-cost preventative care, maternal care, birth control and more.
"The GOP tax plan is a slap in the face for women and families," said Anna Chu, vice president for income, security and education at the National Women's Law Center. "The bill would leave 13 million people without health insurance, make it more expensive to go to work, and make it harder to realize the American dream of owning a home—all to give tax cuts to big corporations, millionaires and billionaires, and wealthy heirs and heiresses."