Ivanka Trump Has Explained Why She Won't Stand Up to Her 'Daddy'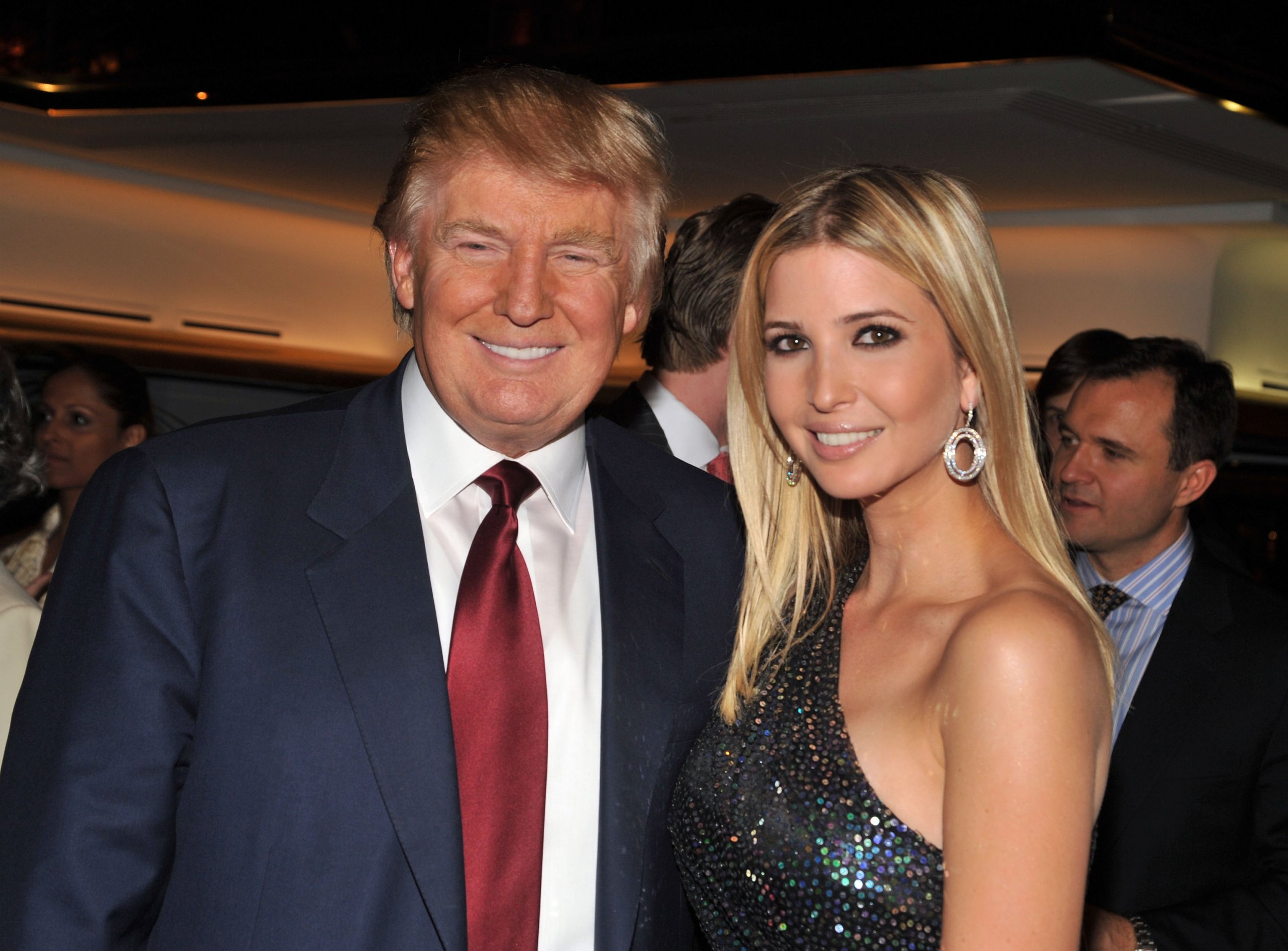 Ivanka Trump won't publicly stand up to her father—she refers to President Donald Trump as "daddy"—because she's a team player. Well, that's what she claims, at least.
"To voice dissent publicly would mean I'm not part of the team. When you're part of a team, you're part of a team," she recently told The Financial Times. "That doesn't mean everyone in the White House has homogeneous views—we don't, and I think that's good and healthy—but that doesn't mean we're publicly undermining [each other] and this administration."
The first daughter also believes "some people" have "unrealistic expectations" of her when it comes to influencing the president.
"To those critics, shy of turning my father into a liberal, I'd be a failure to them," she said.
There's no way she could ever get her father to "abandon his core values and the agenda that the American people voted for when they elected him," she said. "It's not going to happen."
Ivanka Trump has expressed support for progressive policies in the past, such as paid family leave. At the start of the Trump administration, some hoped she'd be a voice of reason for the president and push him to the left. But it quickly became clear this wouldn't be the case.
She reportedly urged her father not to withdraw from the Paris climate agreement, for example, but he ultimately went the other way. She has also tried to portray herself as a champion of women's rights, but she recently supported her father's decision to scrap a policy aimed at eliminating the gender pay gap.
In most cases, the public has learned of her supposed private acts of defiance through a "friend" or "a source close to Ivanka," but she's never publicly decried her father's actions. This has led some people—including former Secretary of State Hillary Clinton—to label her as "complicit" in everything the president does.
"Everyone associated with him...they're either on board with that, or they're not. And if they're not, they need to be speaking out or leaving. But if they remain silent and just give lip service to contrary points of views, then they are part of his agenda and should be judged and held accountable for that," Clinton recently told Refinery 29.
Indeed, as long as Ivanka Trump remains an employee in the Trump administration, it's safe to say she'll continue to be viewed as part of the problem—especially if she doesn't raise her voice when her father makes controversial decisions.
Simply put, she can either take the heat or get out of the kitchen.