Why Won't Ivanka Trump Condemn Harvey Weinstein Like Hillary Clinton Did?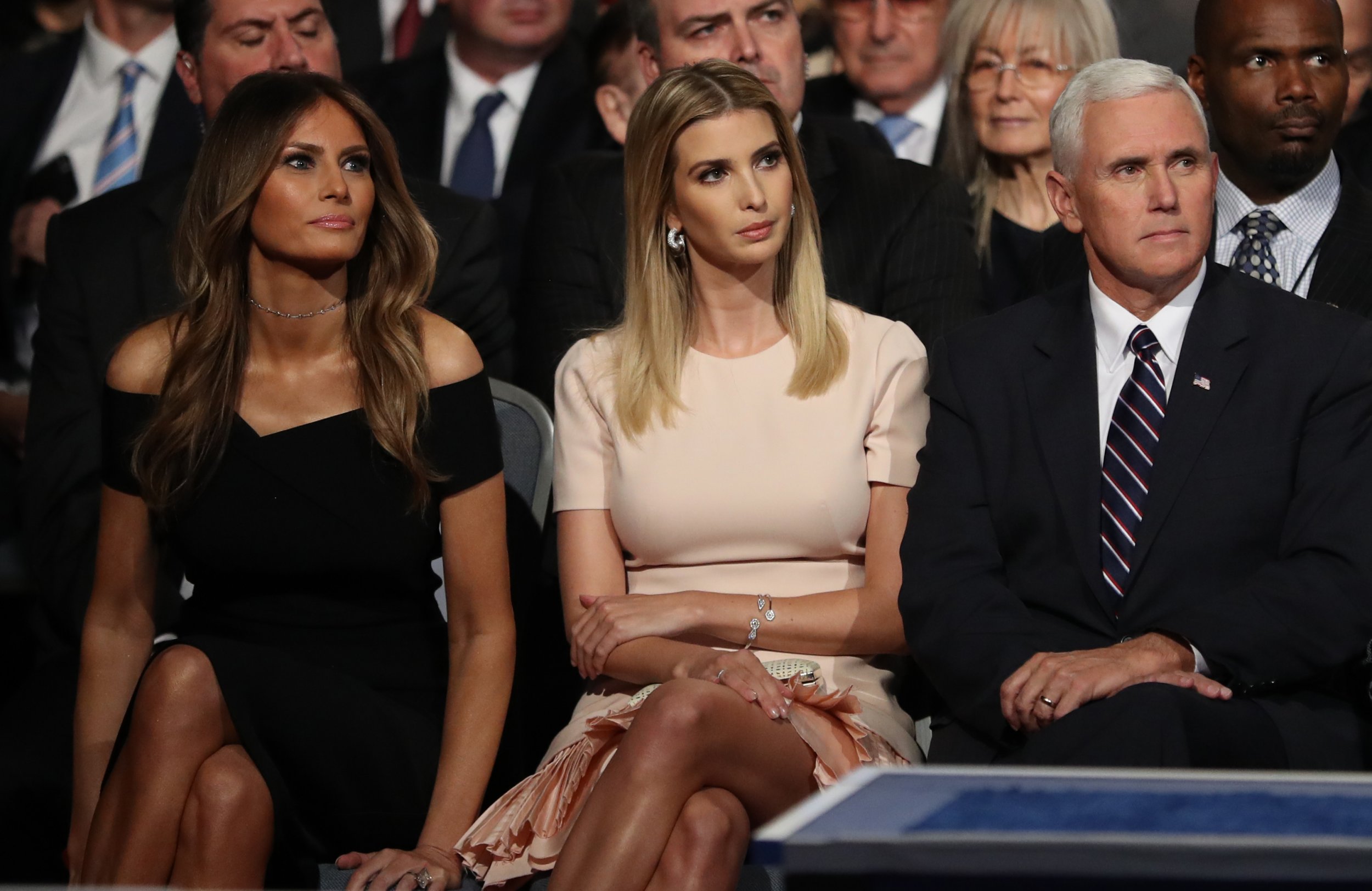 Hillary Clinton spoke candidly all week about the "shock" she felt after discovering Harvey Weinstein—a Hollywood producer, and a major Democratic donor for decades—had been accused by dozens of women of sexual abuse. She admitted to having once considered Weinstein a friend, though she was entirely unaware of the allegations against him until the last several days.
The 2016 presidential election has passed, but the former Democratic candidate pledged to donate the total of Weinstein's campaign contributions to a women's organization. Clinton took her vow a step further, promising to donate at least $13,000 to charity to cover the entirety of his donations over the years, ever since her 2000 Senate primary race. "I was appalled. It was something that was just intolerable in every way," she said, speaking with CNN's Fareed Zakaria Wednesday night. "And, you know, like so many people who've come forward and spoken out, this was a different side of a person who I and many others had known in the past."
Clinton's outright rejection of Weinstein arrived five days after the first bombshell reports against him were published by The New York Times. Despite Clinton's transparency and pledge to completely distance herself from the embattled film executive, the right has slammed her day after day for her "delayed response."
Related: Hillary Clinton Is America's Biggest—And Most Important—Loser
Perhaps the onus to reject such appalling actions should be on those serving in the White House, rather than a private citizen with no tangible impact on public policy. Maybe Fox News should instead focus on the lack of a response to the Weinstein allegations from the first daughter and senior adviser to the president, Ivanka Trump, a self-proclaimed champion of women's issues.
Trump and her husband, White House Senior Adviser Jared Kushner, have long shared the same circles and networks as Weinstein. Photos show the trio enjoying each other's company at functions over the years, surrounded by Hollywood elites and the mega-rich.
Trump and Weinstein both donated to the campaigns of New York Democrats. Both were also implicated in separate investigations conducted, then dropped, by the Manhattan District Attorney Office: Trump for fraud and larceny, Weinstein for sexual assault.
For Ivanka Trump, who is attempting to establish herself as a public servant with women's causes at the forefront of her priorities, Weinstein would appear to be an easy target. When lawmakers like House Democratic Leader Nancy Pelosi have called the president to discuss women's issues, he's handed the phone over to his daughter. So why hasn't she spoken out against one of the most high-profile sexual assault cases in the country?
That question is not being asked by many Republicans, who have long used Clinton as their personal punching bag any time an issue even remotely connected to her appears. Whereas most news outlets have opened their daytime programs discussing the latest developments out of Washington and the increasingly hostile tweets coming from the president, Fox News has been harping on Clinton and her reaction to Weinstein.
When White House Chief of Staff John Kelly stepped out onto the podium during Thursday's press briefing and claimed he wasn't being fired "today," his remarks were the opening conversation for shows on CNN, NBC and ABC News. But Fox's The Five kicked off by pondering why it took days for Clinton to speak out against Weinstein.
"If she's so sick and appalled by this, why'd she wait a week to say anything?" the network's Jesse Watters said Thursday. "You have Bill Clinton, Anthony Weiner and now Harvey Weinstein—all of these really inappropriate men in Hillary's orbit—and I almost feel sorry for her."
The same logic Watters applied against Clinton could easily be used against Ivanka Trump: Her father admitted to groping women without consent in an Access Hollywood tape that made global headlines during the 2016 presidential election, and she clearly has ties to Weinstein, the same man the right is attacking Clinton for standing alongside during fundraisers and charity events. And yet there is no major push to get the first daughter to speak out against Weinstein.
Perhaps the double standards will always plague Clinton—even when she's compared to other women with government positions. "I don't think I'm held to the same standard as anybody else," Clinton said in a September interview.
And she's right. Not even Ivanka Trump, one of the most important women in the White House, faces the level of scrutiny Clinton continues to endure for simply remaining a part of the national conversation outside of Washington.