Ivanka Trump Speaks Out on Immigration as Her Father Threatens to Deport Dreamers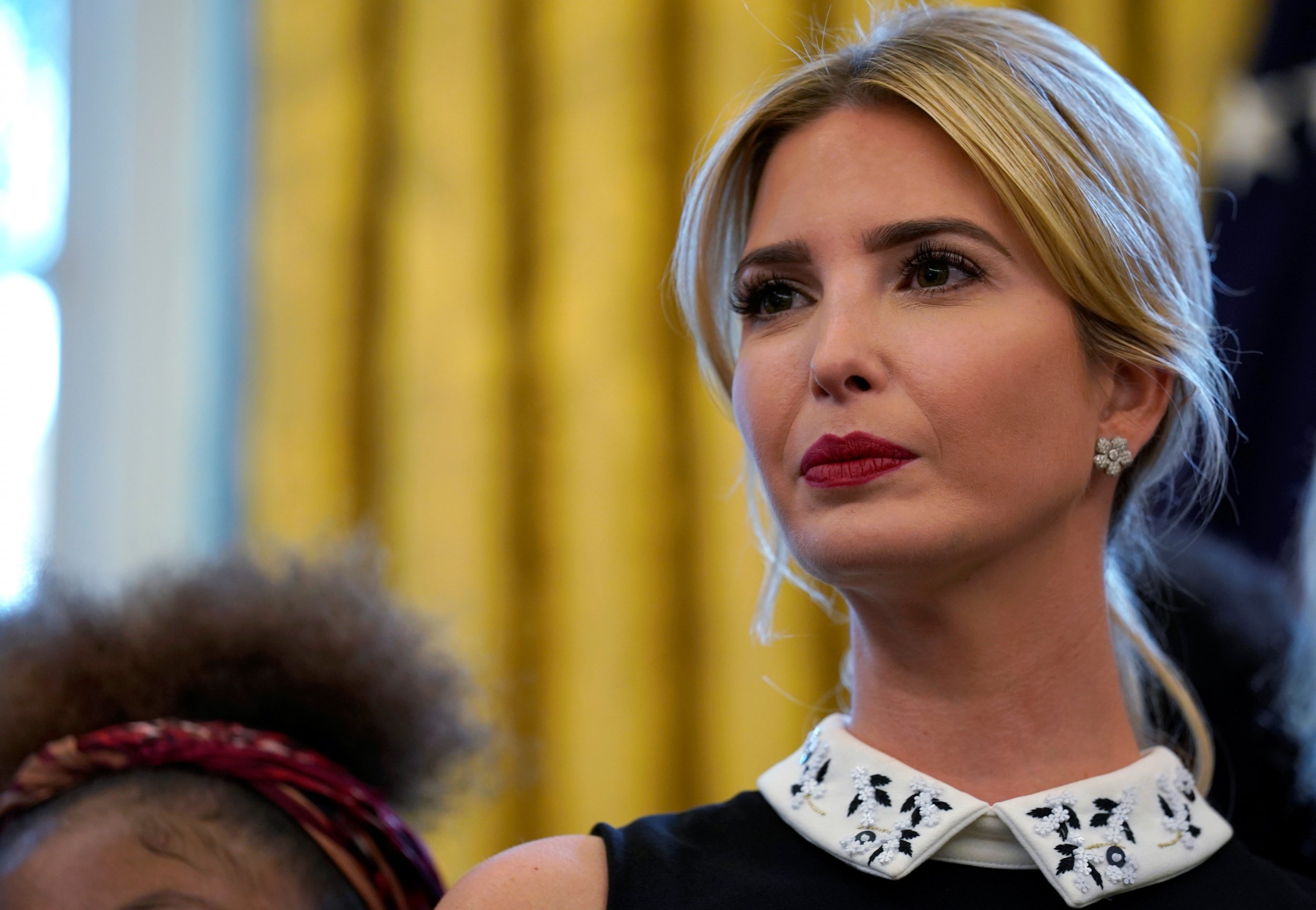 First daughter and White House senior adviser Ivanka Trump said an executive order is not a "good solution" for immigration reform since "that can be rescinded through another administration," when speaking Monday night at Fortune's Most Powerful Women Summit.
"This is a very complicated issue that needs a long-term congressional fix," Trump said, reportedly prompting murmurs from female business moguls in the audience. "I personally am of the opinion and the president has stated that we have to figure out a good solution that protects these innocent people, many of whom were brought into this country as children. There has to be a long-term fix, and it cannot be bandaged over at a presidential level through another executive order that can be rescinded through another administration."
Related: Here's how Donald Trump could actually be impeached
Meanwhile, former President Barack Obama's executive order protecting young undocumented immigrants from deportation is under threat of a full repeal for that exact reason, thanks to her father's administration—which she is part of.
Under President Donald Trump, the Justice Department announced in early September it would no longer accept new applications in the Deferred Action for Childhood Arrivals program, as the president debates whether to rescind the Obama-era protections for undocumented immigrants who arrived to the country as children. The fate of those immigrants—commonly referred to as Dreamers (the DREAM Act, or Development, Relief and Education for Alien Minors, offered protections similar to DACA but never passed Congress)—is now subject to whether Congress can pass legislation barring them from removal.
Despite the Trump administration's eagerness to revoke several Obama-era guidelines protecting certain groups of undocumented immigrants, including childhood arrivals and those without any criminal history, most polls indicate the majority of Americans support the creation of a path to citizenship. Support for legal status is even higher when looking specifically at Dreamers: The vast majority of Democrats (84 percent), as well as 69 percent of Republicans and 74 percent of independents, say they should be permitted to remain in the country, according to a Politico poll published in September.
Democrats have made several visits to the White House in recent months to work with the president on developing a deal that will protect Dreamers, while compromising on issues like increased border security. Senate Minority Leader Chuck Schumer was caught on a hot mic picked up on the Senate floor September 14, the day after he met with Trump at the White House, telling colleagues that when it comes to DACA recipients, "It's gonna work out."
"Here's what I told him: I said, 'Mr. President, you're much better off if you can sometimes step left and you can sometimes step right,'" Schumer was heard saying. "If you have to step in just one direction, you're boxed!"
The first daughter has remained silent on a host of critical issues while working in the Trump administration, despite expressing apparently progressive attitudes toward a variety of those topics before entering the White House, including undocumented immigrants and LGBT rights. A tweet she posted two years ago in support of an undocumented immigrant "who worked her way up on Wall Street" went viral following the president's decision to end DACA.
Monday night marked her official entrance as a White House senior adviser into an ongoing public debate about whether Dreamers should be allowed to stay in the country, whether Congress can pass a solution or not. If lawmakers are unable to create the "fix" she's calling for, however, it does not appear the first daughter will be advising the president to continue protecting those immigrants.
"Our system is flawed," she continued. "It is not equipped to handle the challenges, and our visa program is deeply flawed. We're not retaining the best talent for the jobs that we need, and that has to fundamentally be reconsidered."