Ivanka Trump Needs to Be Interviewed Over Her Russian Contact, Democrats Say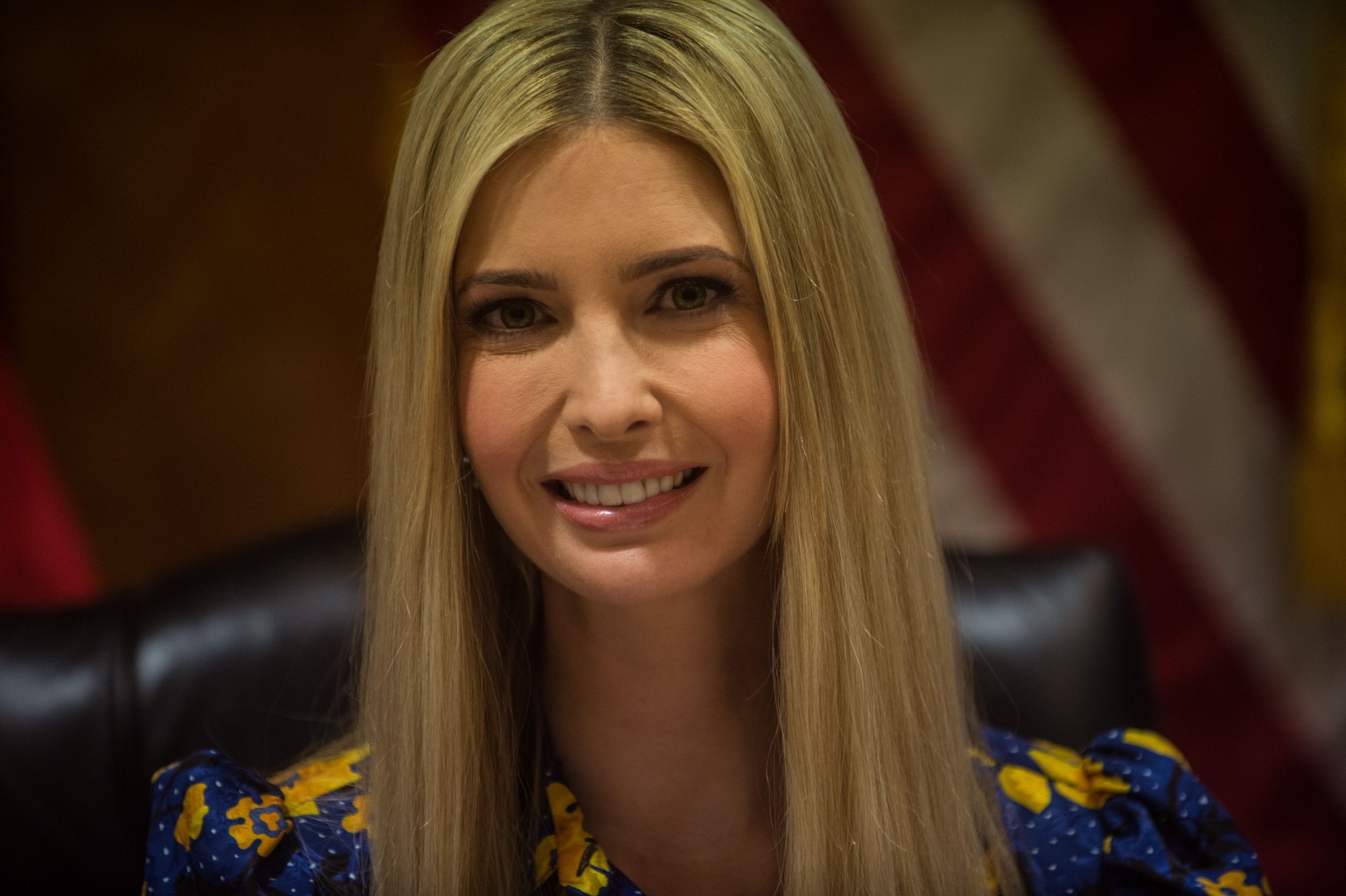 First daughter Ivanka Trump's reported contact with a Russian who offered to connect her father, President Donald Trump, with Russian President Vladimir Putin, has led some Democrats to say she should be interviewed as part of the ongoing investigation into the country's interference in the 2016 election.
Related: Rudy Giuliani would defend Ivanka Trump from Mueller 'with a lance,' but Jared Kushner is 'disposable'
Democrats' calls for Ivanka Trump to be interviewed by the Senate intelligence committee, which heads congressional investigations into Russian meddling in the 2016 election, come after BuzzFeed News reported last week that she had facilitated a connection between the president's personal lawyer Michael Cohen and a Russian weightlifter who offered to introduce Donald Trump to Putin regarding a mooted Trump tower in Moscow.
Ivanka Trump apparently communicated with former Olympian Dmitry Klokov in November 2015, during her father's presidential campaign. No evidence has been presented that the conversations involved the election, but the deal could have meant millions of dollars for the Trump family.
A Democrat on the committee, Senator Ron Wyden, of Oregon, told BuzzFeed News on Tuesday that he wants the panel to interview Ivanka Trump, a senior White House adviser, about "two separate national security questions."
The first question is "what her role might have been" in trying to connect Cohen and Klokov, Wyden said, and the second involves the trademark approvals her fashion company received from China around the time President Trump announced he would help save the Chinese telecommunications company ZTE from collapsing financially.
Other Democrats on the committee have wanted to question the president's eldest daughter for some time, BuzzFeed News reported.
In a continuation of the partisan divide on the committees' investigation into Russian election meddling, Republicans seemingly have little desire to interview Ivanka Trump.
Senator John Cornyn, who sits on the committee and is the number-two Republican in the Senate, told the media outlet that Ivanka Trump's actions did not seem to break any laws and that he needed to speak with staff before determining if she needs to be interviewed.
The committee and Russia investigation Special Counsel Robert Mueller have reportedly obtained emails between Cohen and Klokov about setting up a meeting for Donald Trump and Putin. Cohen eventually refused Klokov's offer and decided to stop communicating with him, a move that Ivanka Trump is said to have questioned.
A spokesperson for Ivanka Trump's attorney told BuzzFeed News she "did not know and never spoke" to Klokov and only "received an unsolicited email from his wife (who she also did not know) and passed it on to Michael Cohen, who she understood was working on any possible projects in Russia."
While Ivanka Trump has not yet been called for an interview, her husband, Jared Kushner, her oldest brother, Donald Trump Jr. and more than 100 witnesses have already spoken with committee staff.
Several former federal prosecutors and Justice Department officials have indicated that Mueller could be waiting until the end of his investigation to interview the first daughter, in order to avoid angering the president.
"Mueller would know that trying to interview Ivanka Trump would be like lighting a match to the highly combustible Donald Trump," former federal prosecutor Elizabeth de la Vega, who formerly worked under Mueller, told Politico last month. "The team would want to wait to the last possible moment, if at all, before taking that step."