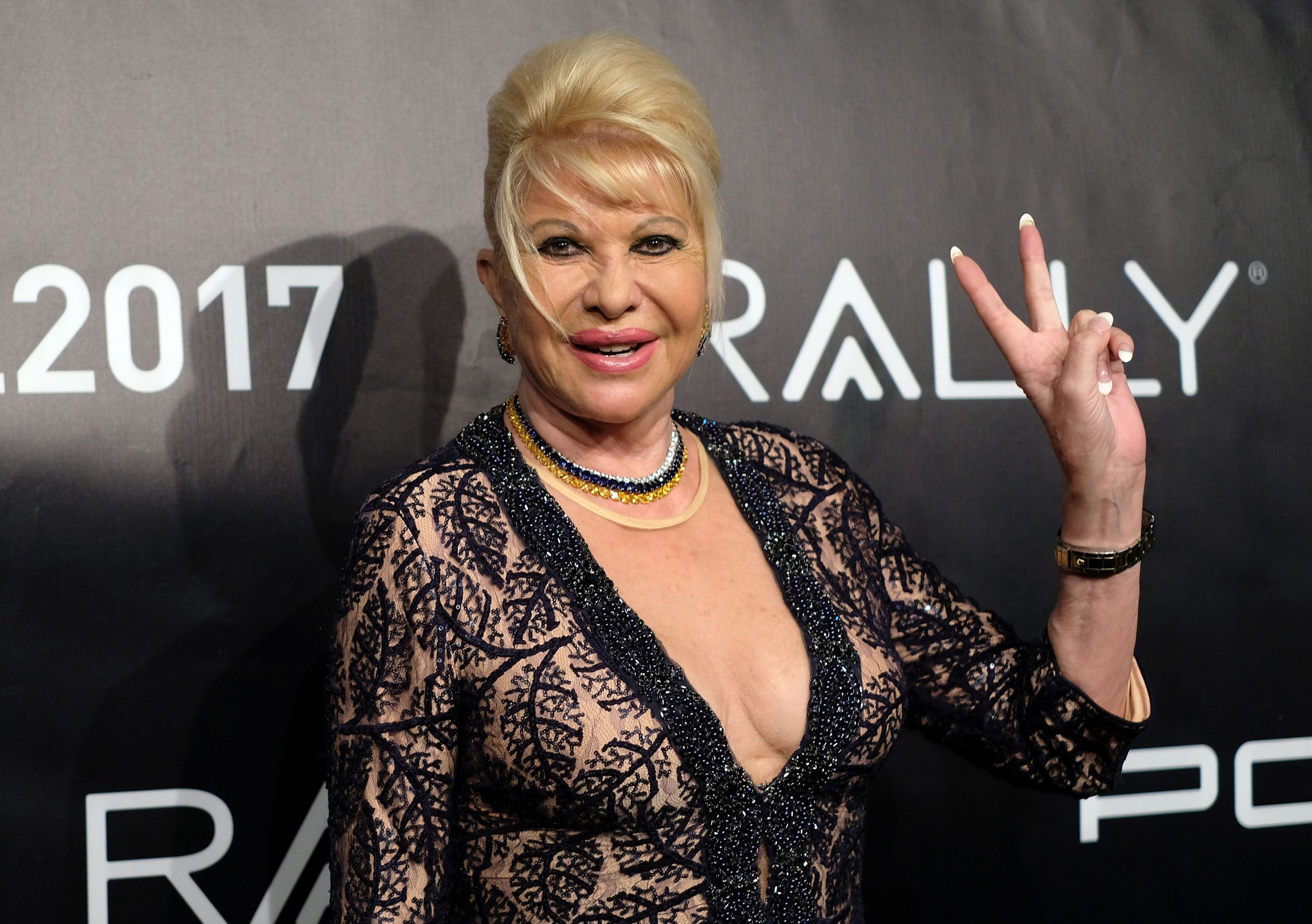 Today is the birthday of Donald Trump's former wife Ivana Trump—and her daughter, Ivanka Trump, took to social media to send her a celebratory message.
"You are a source of joy and wonder to all who know you," she wrote. "I love you very much! Happy birthday! (or in your own words 'never older, it just takes longer getting ready every morning!')"
The post was accompanied by a throwback picture of mother and daughter taken when Ivanka Trump was a young child.
Ivana Trump—who turned 70 today—is a former model and businesswoman, and was the president's first wife. The pair married in 1977 and divorced in 1992.
In that time, they had three children together—Donald Trump Jr., Ivanka Trump and Eric Trump, who were born in 1977, 1981 and 1984 respectively.
The former model grew up in Czechoslovakia (now the Czech Republic) before moving to Canada in September 1973.
Ivana Trump met Donald in 1976 at a modelling event in New York City and the pair became prominent figures in New York high society during the late 1970s and 1980s.
During this time, she was involved in several of Donald Trump's major construction projects and she was also given the roles of Vice President of Interior Design for The Trump Organization, as well as President of Trump Castle Hotel and Casino.
Ivana Trump also famously—albeit inadvertently—coined the nickname "The Donald" which has proven to be a popular way of referring to the current President.
"As most people know, English isn't my first language, in fact it's my fourth," she told the Washington Post. "When I came to live in New York, I really had to learn the language from the beginning almost. Some things come easily, some things don't. And for whatever reason, probably because I was going at my usual turbo speed, I started putting 'The' in front of most people's names.
"Yes, you know the outcome—'The Donald' just slipped off the tongue, and now it seems to be making its way to the political history books," she said.
After her high-profile divorce from Donald in 1992, the former model engaged in several business ventures, including creating her own clothing, fashion and jewelry products.
She has also authored a number of books—both fiction and non-fiction—including one published in 2017 which talks about her marriage with Donald Trump and bringing up their children.