Jared Kushner and Ivanka Trump's Art Collection Is Worth Millions but Isn't in His Financial Disclosure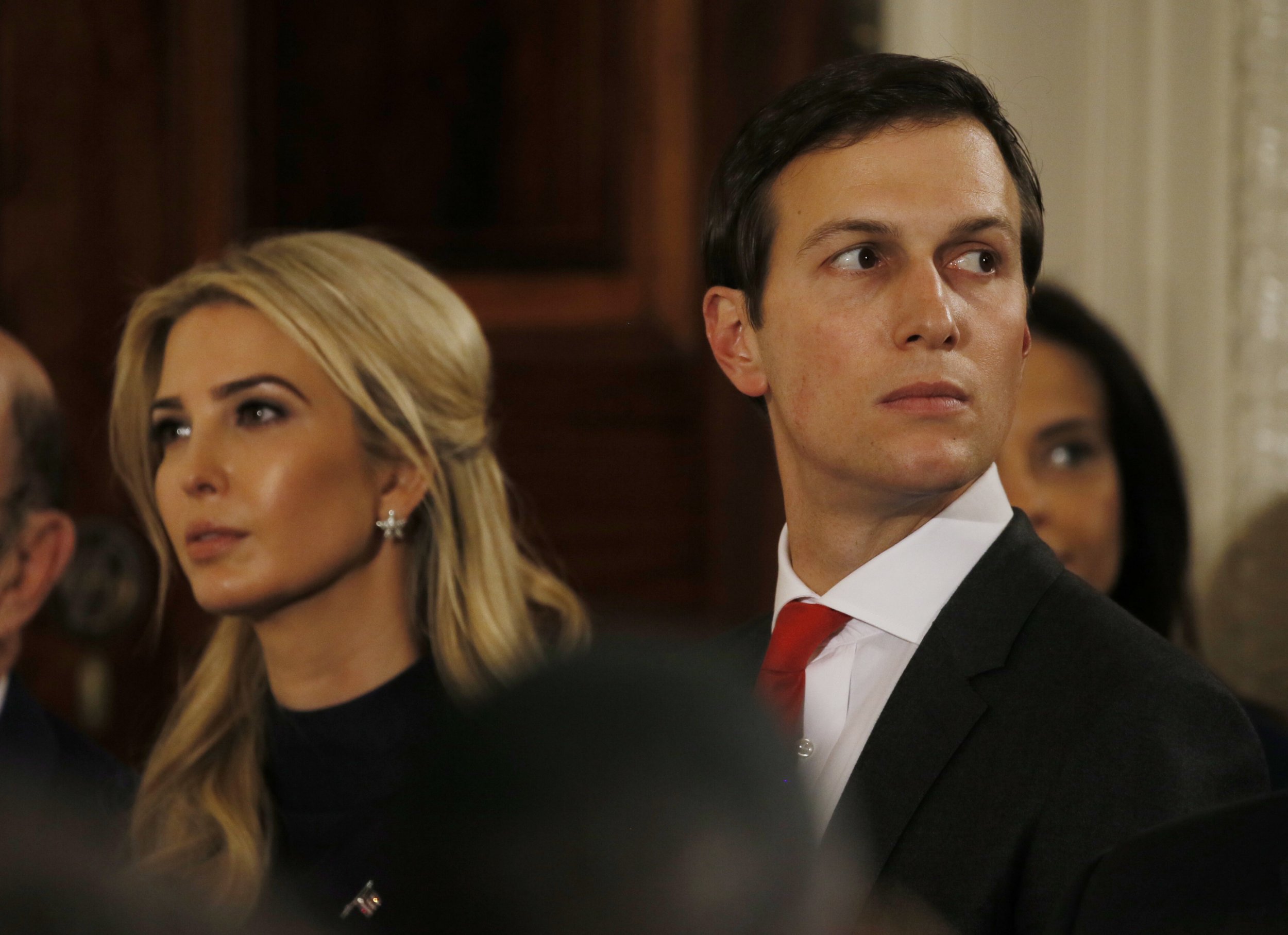 First daughter Ivanka Trump and her husband, Jared Kushner, are apparently major art fans. But if you looked at financial disclosure forms provided to the government, you'd never know.
Kushner, who is a senior adviser to President Donald Trump, did not report the couple's extensive collection when he submitted documents earlier this year listing his and Ivanka Trump's assets and investments, according to an exclusive story by the art-focused outlet ArtNet. He is, however, about to change that.
"Mr. Kushner and Ms. Trump display their art for decorative purposes and have made only a single sale," a White House lawyer told ArtNet after the site raised the issue. "To avoid any doubt, however, they will report their art collection."
When it comes to art, Kushner and Ivanka Trump's apartment is like a museum. Reporters have spent months scouring Ivanka Trump's Instagram photos for partial views of major pieces. Bloomberg, for example, found that there are "more than a dozen works on view" in the home, among them creations by Dan Colen, Alex Israel and John Baldessari. They likely cost hundreds of thousands of dollars each.
Kushner didn't necessarily break the rules by not disclosing the pieces. The Office of Government Ethics has decreed that artwork falls under the collectible item category alongside old cars and stamp collections. People have to report their collectibles if "the item is held for investment purposes and had a value that was more than $1,000 at the end of the reporting period" or if it "produced more than $200 in income during the reporting period," according to the office's 2016 confidential financial disclosure guide. Because Ivanka Trump and Jared Kushner haven't been regularly selling artwork, it's probably not classified as an investment for them, ArtNet explained.
That likely won't stop the art community from scrutinizing Ivanka Trump and her husband. Last December, a group of artists came together with the anti-Trump Halt Action Group to kick off a campaign called "Dear Ivanka." It requested the first daughter stop backing her dad. It also inspired at least one artist, Alex Da Corte, to demand she take down his artwork because "I am embarrassed to be seen with you."
"The culture changes, and fascism rears its ugly head every so often and that's what's happening now," artist and organizer Marilyn Minter told the New York Times. "We wanted to do something to start to the ball rolling, to grow a protest, and we're artists, so we know how to make posters."
Then, in January, Richard Prince publicly denounced a piece he'd done of one of Ivanka Trump's Instagram selfies in 2014. Prince also said he gave back the $36,000 the first daughter and Kushner paid for the artwork, according to Vulture.
"This is not my work. I did not make it. I deny. I denounce. This is fake art," he wrote in a tweetstorm. "Redacting Ivanka's portrait was an honest choice between right and wrong. Right is art. Wrong is no art. The Trumps are no art . . . This should not B confused with aesthetics. This is not a gesture. This is an action. Something I have control over. A yesOrNo."