Donald Trump Tells Ivanka, 'Baby, You're Getting Killed,' as Her White House Role Shrinks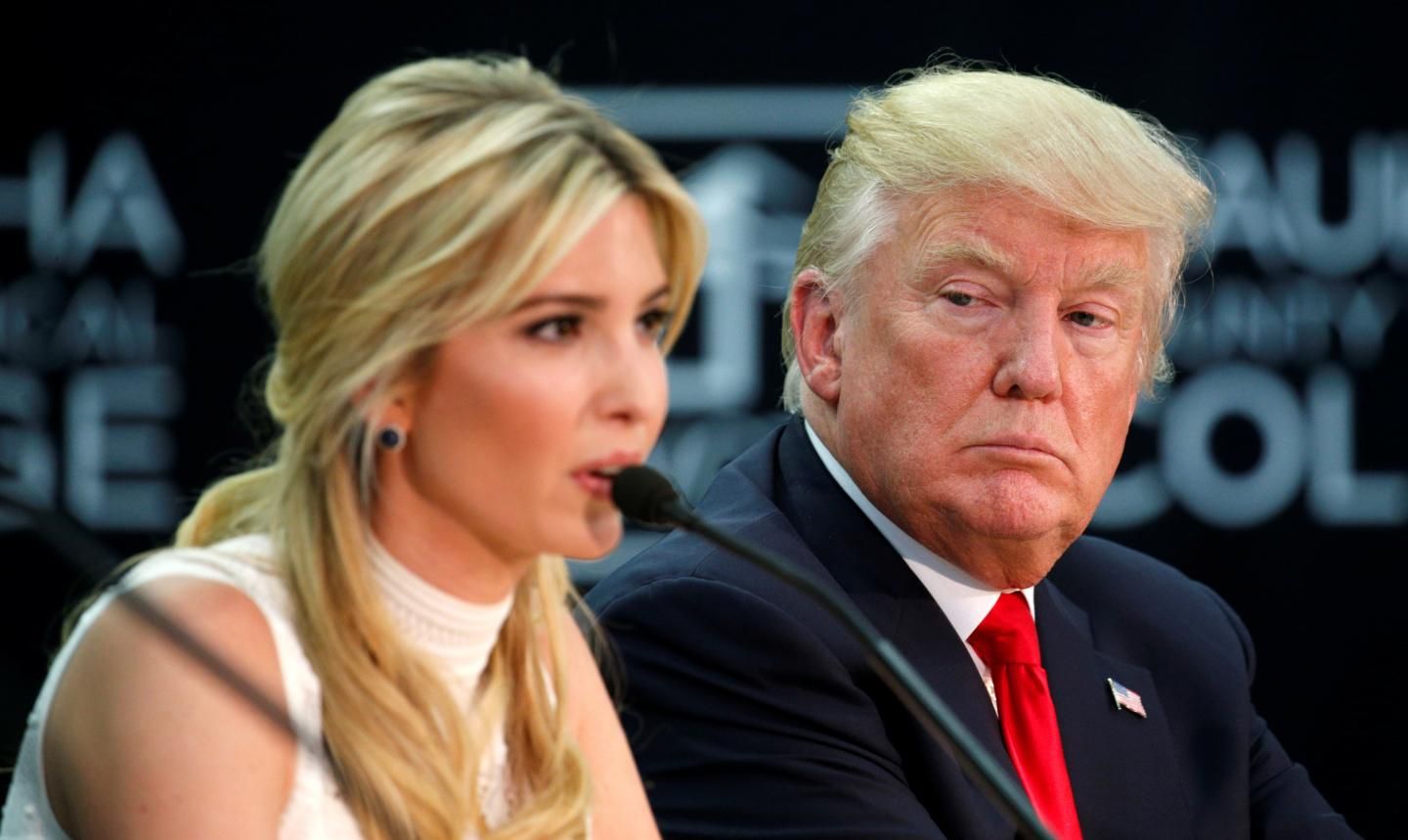 President Donald Trump is reportedly mulling over how well Ivanka Trump and Jared Kushner can continue to serve as key figures in the White House amid their constant bad press.
Meanwhile, Axios reported Monday that Ivanka and her husband are attempting to "stay in their lane" and shrinking their ambiguous roles in the administration as White House Chief of Staff John Kelly implements stricter policies throughout the West Wing.
Related: Here's How Donald Trump Could Actually Be Impeached
The president confronted his daughter in front of several staffers, telling her, "Baby, you're getting killed, this is a bad deal," a Politico report published Friday stated.
A White House official told Politico the president isn't seeking to oust either of his family members from his administration; instead, he'd like to protect them from the barrage of bad press.
Others in the administration are frustrated with the couple's presence in political affairs, including White House Counsel Don McGahn, who has "vented to friends about the complications" of having the president's family members working in the administration, according to Axios.
Trump has tweeted his disdain for news reports raising nepotism and ethics issues over his family's role in the administration since he assumed the Oval Office.
"I am so proud of my daughter Ivanka," the president tweeted in February. "To be abused and treated so badly by the media, and to still hold her head so high, is truly wonderful!"
He also defended his daughter after she sat in for him at a meeting with world leaders during the G20 summit in July and drew widespread criticism for it. "When I left Conference Room for short meetings with Japan and other countries, I asked Ivanka to hold seat," Trump tweeted July 10. "Very standard. Angela [Merkel] agrees!"
The first daughter has made an effort to adhere to Kelly's orders, which include informing the chief of staff about all meetings she plans with world leaders or international organizations, and asking for permission to speak with her father on government matters. But Kushner, whose varying job ambitions include establishing peace in the Middle East and overhauling America's tax and trade policies, has reportedly been grappling with how to adhere by Kelly's formal processes.
Politico reported that Kelly was "livid" about Kushner's dealings in the White House after it was discovered he had back-channel communications with lawmakers to discuss the president's decision on the Deferred Action for Childhood Arrivals (DACA) program.
The chief of staff then asked to be briefed on the administration's strategy regarding the DACA decision, White House officials said.
Still, Kelly has appeared willing to work with Kushner for the most part, saying in a statement: "Jared is a valued member of the White House staff."
The White House did not immediately respond to a request for comment on Ivanka's role in the administration.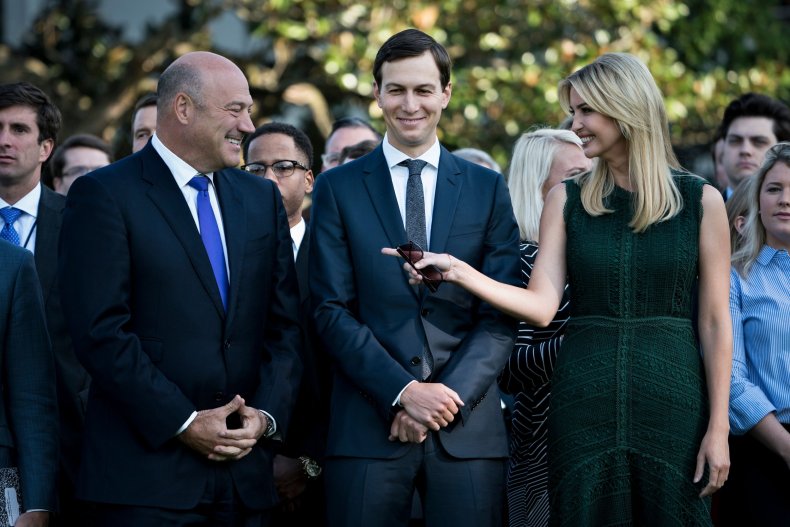 Ethics issues and potential violation of nepotism laws have loomed over Ivanka and Kushner ever since the two officially joined the administration. Kushner, considered one of the most critical members of Trump's 2016 presidential campaign, also has been one of the president's right-hand men, organizing his trip to Saudi Arabia and advising him on a number of domestic issues, from health care to immigration.
The first daughter has inserted herself into the administration as well, interrupting key meetings in the Oval Office to pitch her childcare plan, for example, and pushing for other initiatives that have failed to take shape.