Ivanka Trump and Jared Kushner Used Government as a 'Piggybank' and 'Pose a Very Serious Threat to Our Security,' Author Says
First daughter Ivanka Trump and her husband, Jared Kushner, used the government as a personal piggybank of sorts and turned the United States into a "banana republic," the author of a new book about the White House power couple claims.
Journalist Vicky Ward told Newsweek that she wrote Kushner Inc., released on Tuesday, because she believes Trump and Kushner's business conflicts "pose a very serious threat to our security and to our democracy."
"My book is an argument that they need to be held to account," she said.
The book alleges that Trump requested access to fly on Air Force One when it was not appropriate, among other misuses of government resources. She and her husband have used their positions as senior White House advisers to enrich themselves to the tone of hundreds of millions of dollars, Ward claimed.
"Between them, they've turned America into a banana republic with sales to the highest foreign bidder," Ward said. "People are supposed to go into government for public service."
While Trump and Kushner are in Washington, D.C., the problems they pose extend back to New York real estate, as well as the couple's investments abroad.
"The idea that they are a Washington story, in a funny way, is almost a mirage," Ward said.
In the closing chapter, Ward contends the couple is at a crossroads: They will either march on in their relentless quest for power or be held accountable by Congress and the investigations surrounding them.
"I don't think the status quo is tenable," Ward observed.
Regarding whether the couple will serve through the end of President Donald Trump's remaining term, or even longer if he is re-elected, Ward said, "I think all bets are off."
Since Democrats now hold the majority in the House of Representatives, the author noted, they can now launch serious investigations, whereas previously they had been limited to essentially writing letters prior to the latest midterm elections.
"The Mueller investigation is just one part of all sorts of other investigations that will be going on much longer," Ward asserted. "The Mueller investigation is only a beginning."
Ward said the "lack of transparency" around the couple is "appalling." "The American public deserves better...a lot better."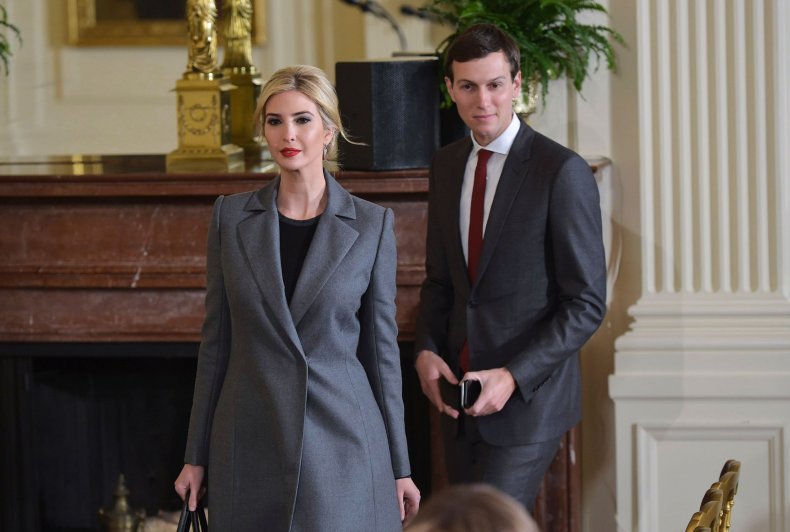 Peter Mirijanian, a spokesman for Ivanka Trump and Kushner's lawyer Abbe Lowell, discredited Ward's book in a statement to The New York Times.
"It seems she has written a book of fiction rather than any serious attempt to get the facts," Mirijanian stated. "Correcting everything wrong would take too long and be pointless."