Ivanka Trump and Jared Kushner in Helicopter to New York When Engine Failed: Report
An engine on a helicopter carrying President Donald Trump's daughter Ivanka Trump and son-in-law Jared Kushner reportedly failed last Thursday, causing the chopper to return to Washington, D.C.
Related: Melania Trump's flights cost taxpayers more than $675,000 before she moved to White House, report says
The senior White House advisers took off on the helicopter from Ronald Reagan National Airport in the afternoon and were headed toward New York when one of the two engines failed. The helicopter landed safely back where it took off, two law enforcement sources told CNN in a report published Monday.
Trump and Kushner then rushed to catch a commercial flight to New York.
A White House spokesman for the couple did not immediately respond to a request for comment from Newsweek on Monday.
The reason they made the less-than-two-hour trip from the nation's capital to New York via a chopper rather than an airplane has not been disclosed.
Initially, the helicopter was scheduled to take the couple as well as a member of their security team to a helipad in Manhattan, one of the sources told CNN.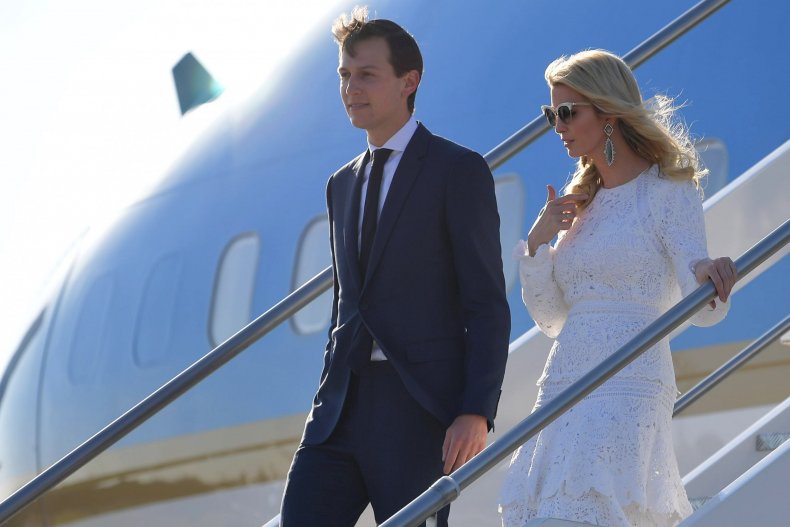 The Sikorsky helicopter is owned by the Trump Organization, according to information from the aviation website LiveATC.net.
Trump and Kushner lived in New York before both joined the president's administration last year. Recent reports have suggested that President Trump may be considering removing both from their official roles.