Ivanka Trump, Jared Kushner Just Had Their Most Successful Week in the White House, Despite Ongoing Legal Threats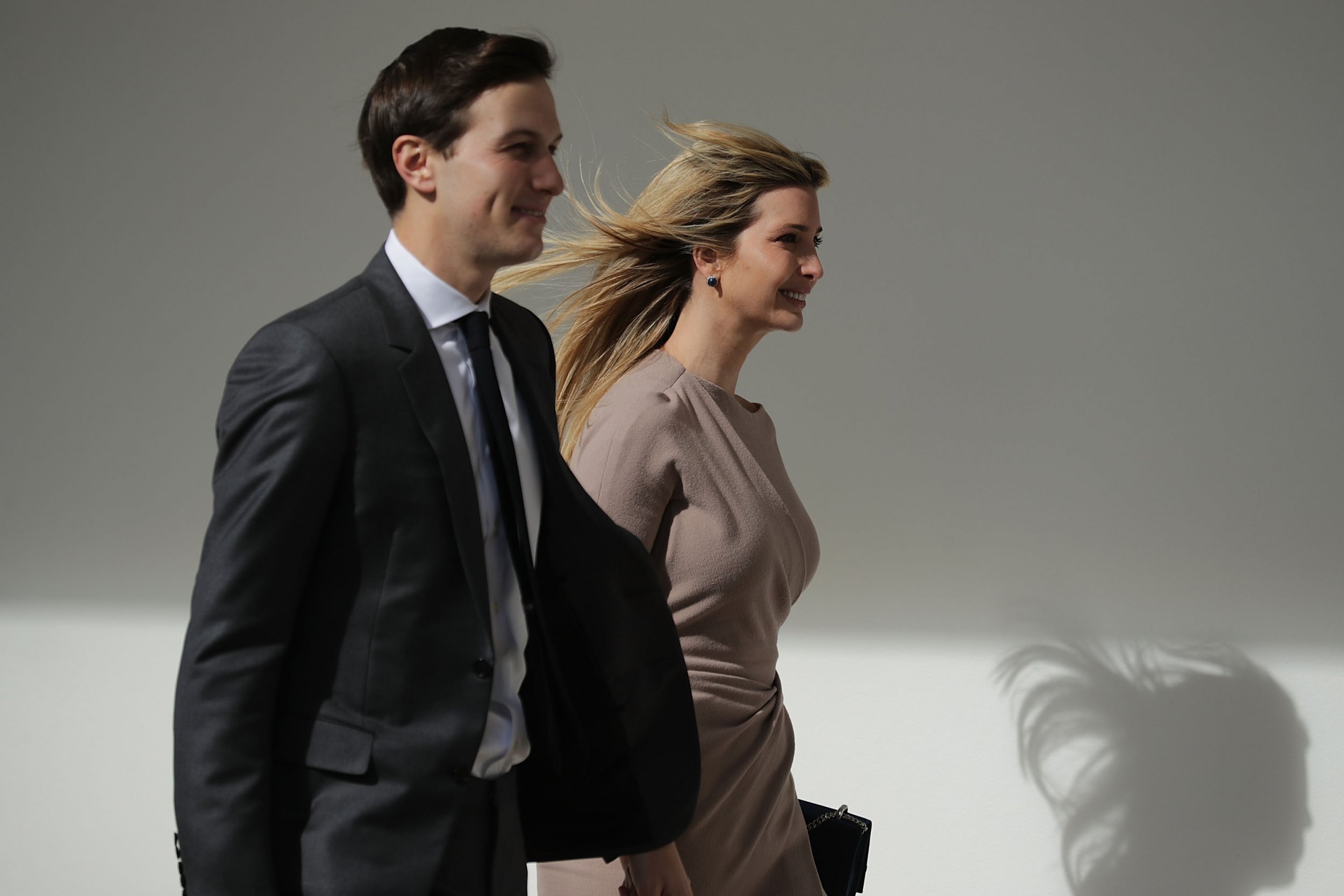 President Donald Trump's daughter Ivanka Trump and son-in-law Jared Kushner have likely had their most successful week as senior White House advisers, despite ongoing legal threats to members of the Trump administration, including Kushner.
Last Thursday, Congress passed a criminal justice reform bill that Kushner began pushing weeks into his tenure in the West Wing. The bipartisan legislation, known as the First Step Act, will do away with some sentencing crackdowns from the 1990s as well as create programs to reduce recidivism.
Kushner received praise from Democrats and Republicans alike, including Democratic Representative Adam Schiff, who chairs the House intelligence Committee, which questioned Kushner last year as part of the committee's investigation into Russian interference in the 2016 presidential election.
"Look, I think Kushner, the administration generally, deserves credit for being open and supportive of this reform," Schiff said on CBS This Morning last Wednesday.
Meanwhile, Ivanka Trump had a bipartisan victory of her own the day after her husband's. The Women's Entrepreneurship and Economic Empowerment Act passed the House of Representatives on Friday but was overshadowed by controversy over the border wall.
Ivanka Trump lobbied hard for the bipartisan deal that seeks to eliminate gender-related barriers and empower women entrepreneurs around the world.
"The Women's Entrepreneurship & Economic Empowerment Act just passed Senate & is headed back to the House!" Ivanka Trump tweeted on Wednesday. "This important bipartisan legislation will help advance gender equality globally!"
Ivanka Trump worked out differences in the bill with Democratic Senator Bob Menendez, who is a Trump administration critic, and Republican Senator Mike Lee, who was skeptical of the bill. She met with eight senators, including Republican Lindsey Graham, who met her daughter.
"Great meeting with @IvankaTrump and her daughter Arabella," Graham tweeted in August. "I appreciate all Ivanka is doing to improve the plight of women in the developing world."
Ivanka Trump and Kushner scored wins amid escalating legal troubles they face.
Kushner remains tied up in special counsel Robert Mueller's probe into Russian interference and possible collusion with the Trump campaign.
The first daughter was a Trump Organization executive vice president in late 2016 and reportedly oversaw negotiations for the amount that her father's inaugural committee paid Trump International Hotel in Washington, D.C., for venue rentals. The event planner raised concerns that the inaugural committee was being overcharged and over what would happen "when this is audited," ProPublica reported earlier this month.