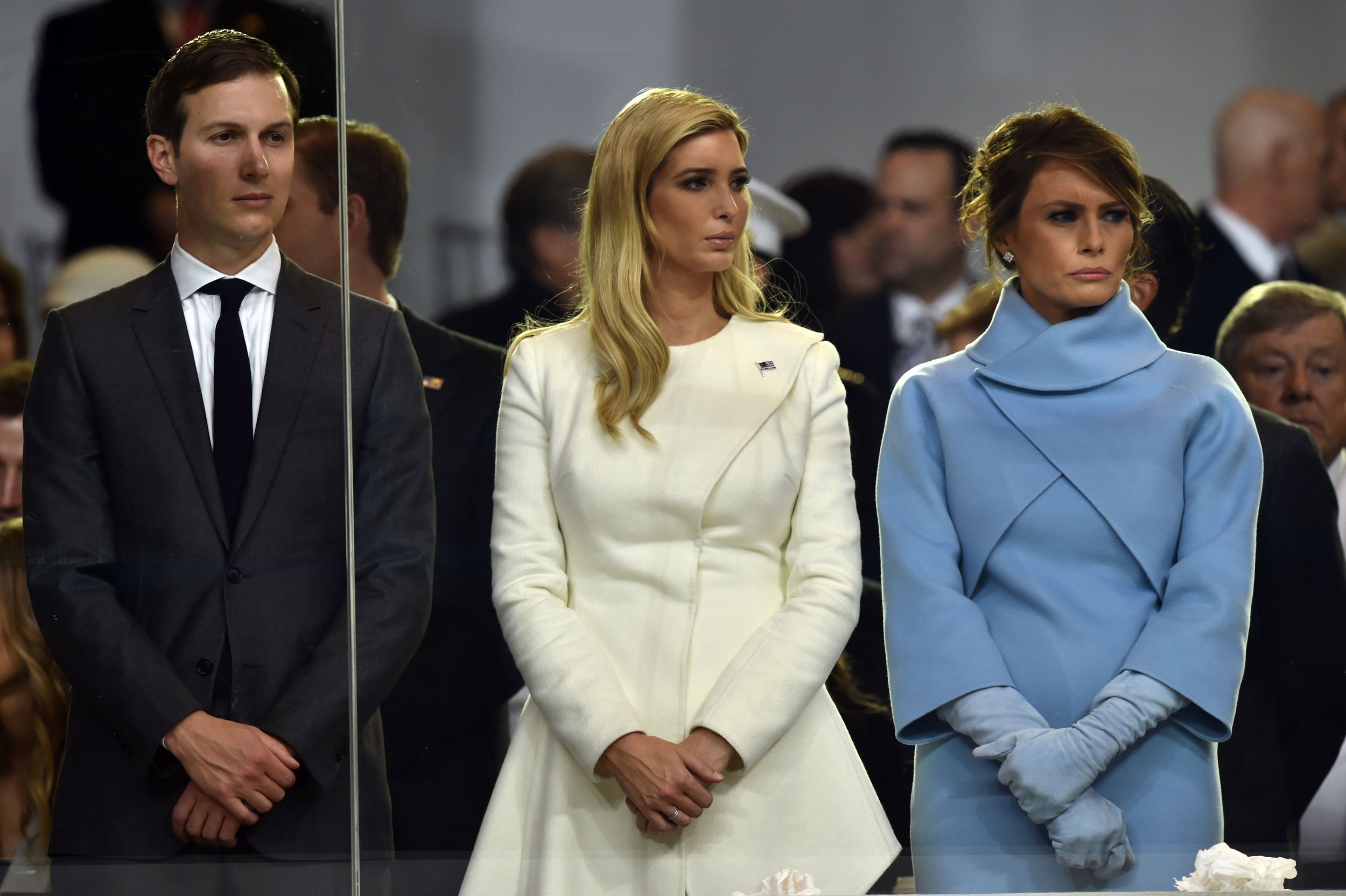 Former White House Chief of Staff John Kelly said Tuesday that senior White House advisers Ivanka Trump and Jared Kushner were "an influence that has to be dealt with." At the same time, Kelly complimented first lady Melania Trump, who works in the White House's East Wing, as a "wonderful person."
Kelly, who was brought in to bring order to the West Wing and served for about 18 months before stepping down late last year, reportedly butted heads with the president's daughter and son-in-law.
"Was it complicated to have the president's family in the government at the time?" David Rubenstein of Bloomberg TV's The David Rubenstein Show asked Kelly at the SALT Conference in Las Vegas.
"They were an influence that has to be dealt with," Kelly said, before adding, "by no means do I mean Mrs. Trump—the first lady's a wonderful person."Ivanka Trump and Kushner are the only other Trump family members with White House roles.
The White House did not immediately respond to a request for comment from Newsweek on Wednesday.
While Kelly did not name Ivanka Trump or Jared Kushner, his clash with the couple was widely reported. Kelly in early 2018 downgraded Kushner's top security clearance. The chief of staff was "angered" by what he viewed as "freelancing" by the couple and faulted them for the president changing his mind at the last minute, a White House official told The Associated Press in March 2018.
As the president's daughter, Ivanka Trump apparently had access to the president at any time.
Kelly on Tuesday defended a policy he put in place limiting access to the president, as a means to ensure he heard multiple sides of an issue before he made a decision.
"It was never going to be a one-sided conversation," Kelly said.
Kelly said his job as chief of staff was "very, very hard but very meaningful," and "not very enjoyable."
"Staffing the president of the United States, you're trying to get together not only White House staff but the entire federal government to help him make the kinds of decisions, whether its economic decisions, social decisions or life and death wartime decisions," Kelly said.
Ivanka Trump and her husband had "grown exasperated" with Kelly, The New York Times reported in March 2018. That month, Vanity Fair reported that Ivanka Trump had complained to a friend about Kelly's downgrading Kushner's security clearance by saying, "Why do you have to embarrass Jared like that?"
At the time, The Times reported that the president had asked Kelly to move Ivanka Trump and Kushner out of the White House. But in the end, Kelly was the one who exited.