Jared Kushner and Ivanka's Use of Trump Helicopters Is Unethical and Possibly Illegal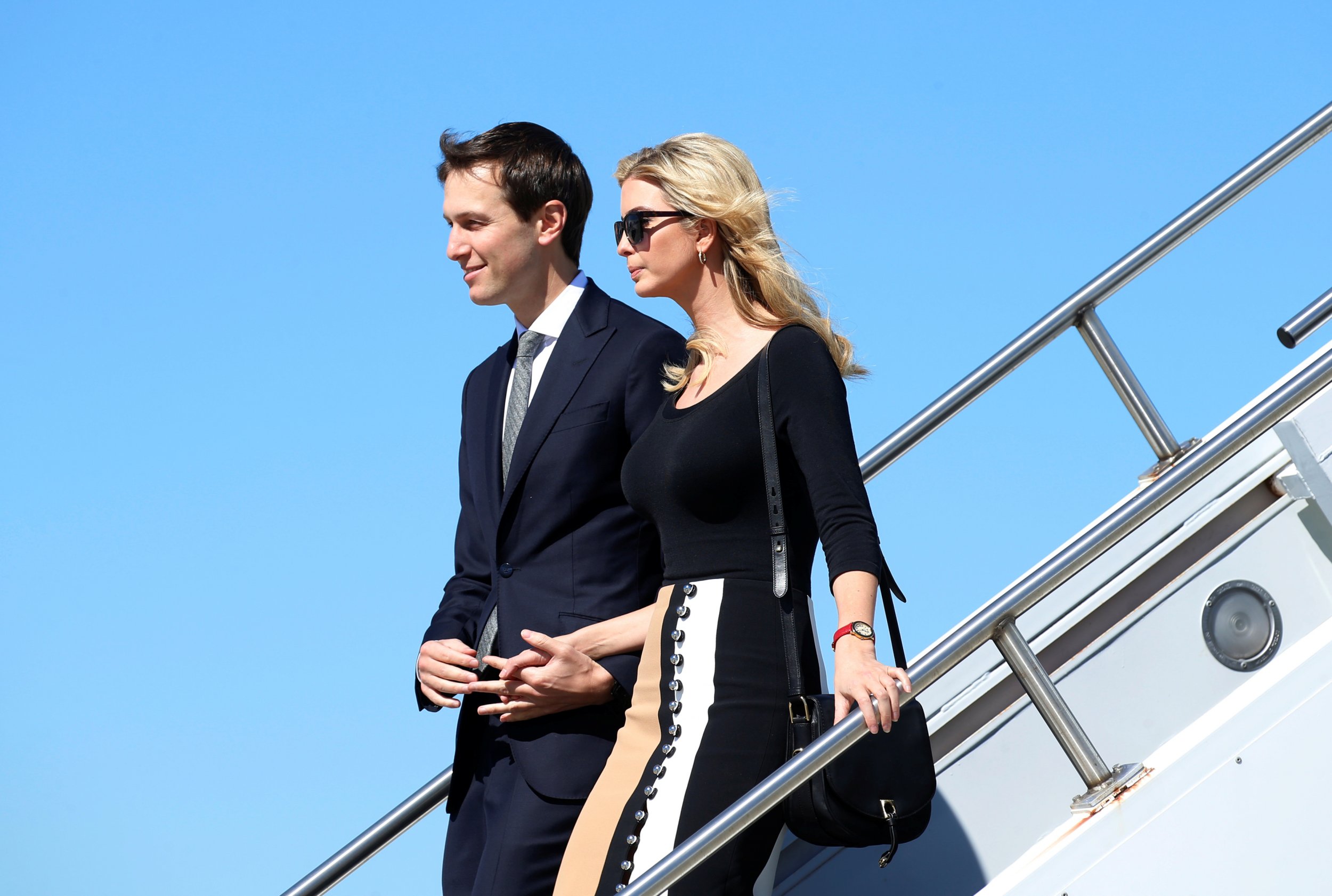 Ivanka Trump and Jared Kushner used a helicopter owned by President Donald Trump's private company for a personal vacation in an "unethical move" that "blurs the line between the White House and the family business," officials told Newsweek on Wednesday.
The previously reported trip to Vermont in mid-August drew new criticism this week among government and ethics watchdogs after Vanity Fair reported the couple used a Trump Organization helicopter to fly to an exclusive ski resort, as the administration faced heavy criticism over its response to a white nationalist demonstration that grew violent in Charlottesville, Virginia. Newsweek spoke to a White House official Wednesday morning who confirmed the Trump Organization helicopter was used for the trip, but asked to remain anonymous due to the sensitivity of the issue.
Related: Jared Kushner hid one of his companies on a disclosure form—then profited
It's more than likely taxpayers footed at least part of the bill for the couple's two-day getaway, according to former President George W. Bush's ethics chief, Richard Painter. "Taxpayers are paying for Secret Service to accompany Ivanka and Jared on their trips and vacations," he told Newsweek. "Because they choose to use a Trump Organization aircraft, you've got the problem we've been dealing with all along: the government is paying the Trump Organization to protect the first family, when it shouldn't be."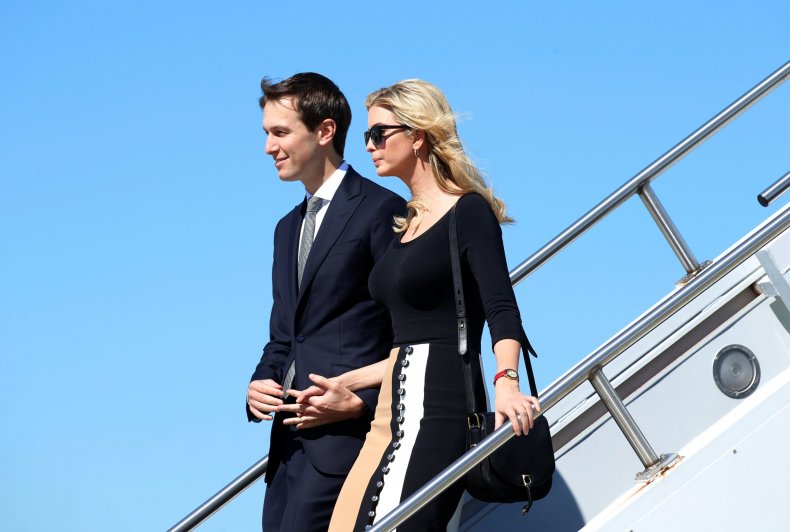 If the Secret Service did pay the Trump Organization to accompany the first daughter and her husband on the private helicopter, it certainly wouldn't be the first time the agency forked over money to the president's company. Federal purchase orders indicated the Secret Service paid over $137,000 to rent golf carts during Trump's visit to his own properties in New Jersey and Florida throughout 2017.
The nonprofit organization Citizens for Responsibility and Ethics in Washington (CREW) also condemned the use of a Trump Organization helicopter by government officials for private purposes, citing the potential conflicts of interest in an interview with Newsweek.
"Jared and Ivanka's use of a Trump Organization helicopter for their personal use blurs the line between the White House and the family business," said Virginia Canter, CREW's executive branch ethics counsel who worked under former presidents Barack Obama and George W. Bush. The move "reinforces the belief that they are unable and unwilling to put the public interest before the family business," she continued.
However, the pair's jetsetting in Trump Organization aircrafts is a bigger issue than simply bad optics, Painter said Wednesday.
"This is fundamentally a tax law issue, and it may actually be part of what's holding the president's tax returns up in audit. The Trump family likes to use Trump Organization resources for profit," he said. "But there's a provision of the Constitution limiting the president's salary by what is fixed by Congress. They can't milk off the federal government while continuing to keep up their personal brand."
The first family has displayed a continued pattern of mixing government and business affairs with little regard for potential legal or ethical violations, as CREW has noted. The president himself has continued visiting his own properties since taking office, spending at least 96 days of his presidency visiting Trump-branded clubs and hotels.