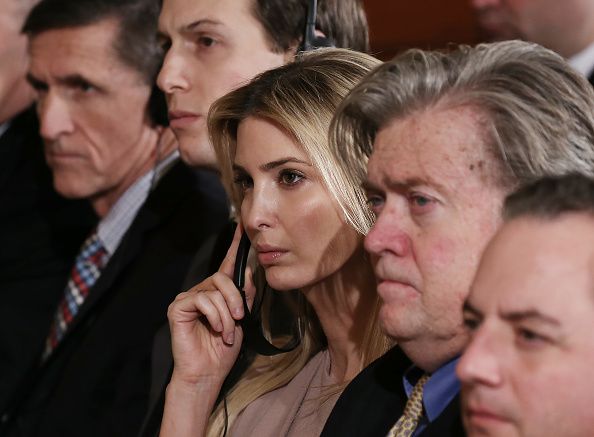 Ivanka Trump and Jared Kushner ignored red flags and warnings from top officials concerning former National Security Adviser Michael Flynn, and pushed to get him into office to reward his loyalty to the president.
The couple has been a major influence on the Trump administration as a whole, encouraging President Donald Trump to hire and fire as they see fit. In light of Flynn's guilty plea on charges of lying to the FBI on Friday, Ivanka and Kushner's support is especially concerning, particularly given reports that Kushner was the "very senior member" of the administration who instructed Flynn to make contact with a Russian ambassador during the election.
While coordinating a transition team for the Trump administration last fall, Ivanka praised Flynn's "amazing loyalty to my father," after inviting Flynn and General Keith Kellogg to the meeting without notifying Chris Christie, the former chair of the transition team.
"General, what job do you want?" Ivanka asked Flynn, according to a New Yorker report.
A participant at the meeting said, "It was like Princess Ivanka had laid the sword on Flynn's shoulders and said, 'Rise and go forth.'"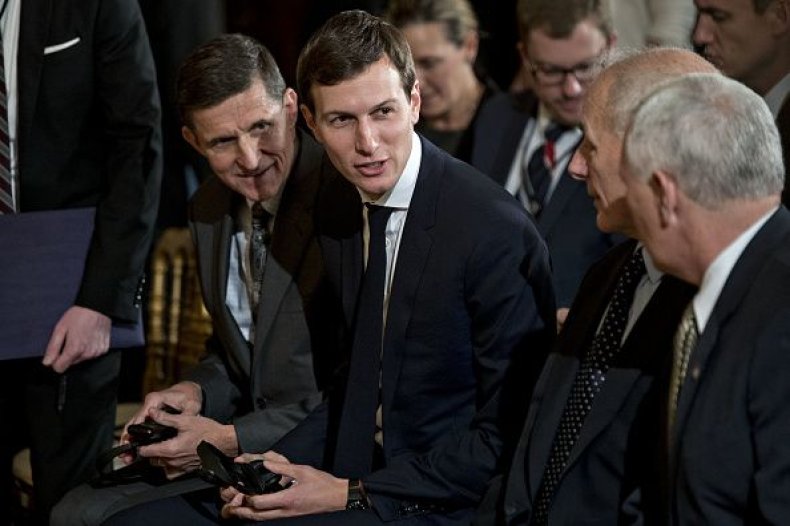 President Trump put Flynn in a national security adviser position after very little vetting, despite warnings from former President Obama, former acting Attorney General Sally Yates and Representative Elijah Cummings, the ranking member on the House Committee on Oversight and Government Reform who wrote Vice President Pence a letter warning him about Flynn's questionable ethics. The letter told Pence that Flynn had failed to disclose his past lobbying work in Turkey.
Soon after Ivanka's intervening at the meeting, Christie was pushed out of his role, and suspected that Ivanka and Kushner were behind it. Kushner reportedly urged Trump to fire Christie because of Christie's prosecution of Kushner's father over tax fraud charges in 2004. Christie's removal from Trump's team paved the way for Flynn to rise in the ranks.
Ivanka also ignored red flags when she encouraged Trump to hire Anthony Scaramucci for his tumultuous 10-day term as White House communications director. Kushner and Ivanka also reportedly pushed to put Paul Manafort at the head of Trump's presidential campaign, before Manafort was ousted for failing to disclose the details of his relationships with Russian officials.
Manafort, Manafort's aide Richard Gates, former foreign policy adviser George Papadopoulos and now Flynn are the first indicted in the investigation into Russian meddling in the 2016 election.