Filling in last-minute for her father, President Donald Trump, first daughter and senior adviser Ivanka Trump poked a little fun at the Trump administration and the Green New Deal, among other topics.
Trump attended the Gridiron Dinner on Saturday, telling the attendees that due to the last-minute request from Donald Trump, she was unable to write any jokes to tell to the crowd.
"So I figured the funniest thing I could do is read you excerpts from the Green New Deal," Trump said, referencing the bill proposed by New York Rep. Alexandria Ocasio-Cortez. The bill, which a right-wing think tank estimates will cost $93 trillion dollars, has been the subject of much ridicule from most Republicans and even some Democrats.
It isn't the first time Trump has taken aim at Ocasio-Cortez's bill, the White House adviser previously drew criticism when she said most Americans "want to work for what they get" during an interview with the Fox News Channel.
The question came during a sit-down interview with network host Steve Hilton, who asked the first daughter about the bill, saying: "You've got people who will see that offer from the Democrats, from the progressive Democrats, Alexandria Ocasio-Cortez: 'Here's the Green New Deal, here's the guarantee of a job,' and think, 'Yeah, that's what I want, it's that simple.' What do you say to those people?"
"I don't think most Americans, in their heart, want to be given something. I've spent a lot of time traveling around this country over the last four years. People want to work for what they get," Trump said. "So, I think that this idea of a guaranteed minimum is not something most people want. They want the ability to be able to secure a job. They want the ability to live in a country where there's the potential for upward mobility,"
Ocasio-Cortez was among those to respond to Trump's comments, tweeting: "As a person who actually worked for tips & hourly wages in my life, instead of having to learn about it 2nd-hand, I can tell you that most people want to be paid enough to live.
"A living wage isn't a gift, it's a right. Workers are often paid far less than the value they create," Ocasio-Cortez added.
According to the Washington Post, Trump also referenced being born into luxury during her speech at the Gridiron Dinner, saying, "The press seems to think that it's ironic that I, born of great privilege, think that people want to work for what they are given. As if being Donald Trump's daughter isn't the hardest job in the world."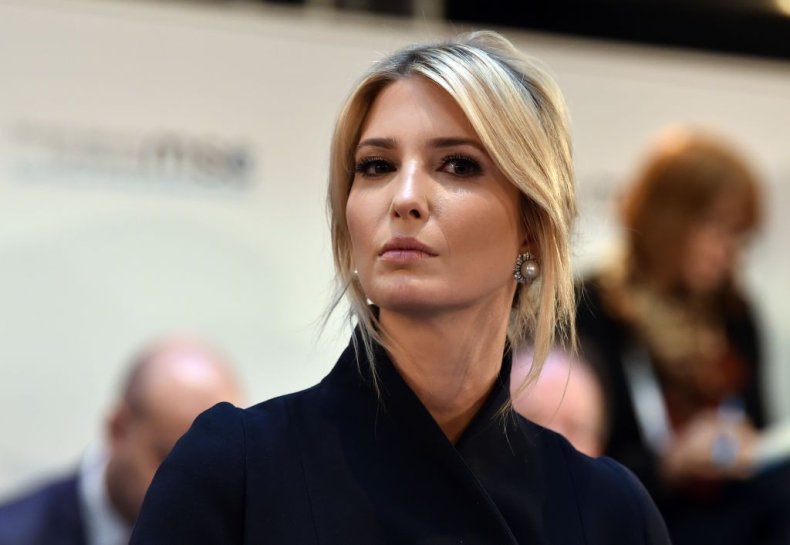 The Gridiron Dinner has been held since 1885, generally featuring jokes from members of both political parties and skits from members of the Gridiron Club and Foundation. Every president since Grover Cleveland has attended the yearly bash at least once while serving in the White House. Trump attended in 2018, giving a half-hour speech full of one-liners.