Ivanka Trump and Jared Kushner Told President Not to Hire Michael Cohen for White House Job: Report
Ivanka Trump and Jared Kushner urged the president not to hire Michael Cohen for the coveted role of White House counsel, contributing to the president's long-term personal attorney feeling "iced out," according to a Washington Post report Saturday. The apparent antipathy between the two parties was not purely one way, however. Cohen is said to have recommended to the president that he not hire his eldest daughter Ivanka and son-in law Kushner for official positions in the White House.
Related: Michael Cohen Lawyer Tells Judge Trump Attorney Could Soon Be Indicted
Following an FBI raid on Cohen's home, office and hotel room two weeks ago, the president and his allies are reported to be fearful that he might "flip" on Trump under threat of a long-term prison sentence. Among the materials seized in the raids were documents related to a $130,000 payment Cohen made to Stormy Daniels to silence her allegations of an affair with Trump in 2006.
On Saturday, Trump lashed out at a New York Times report suggesting that Cohen's loyalty to the president may no longer be what it once was.
"Most people will flip if the Government lets them out of trouble, even if it means lying or making up stories. Sorry, I don't see Michael doing that despite the horrible Witch Hunt and the dishonest media!" Trump concluded in his Twitter attack.
The Washington Post has also suggested a weakening in the bond between president and attorney, linking back to his being rebuffed for a position in the White House. And Ivanka and husband Kushner were reportedly among those who urged against hiring Cohen for fear of his duties as a "fixer" for Trump coming back to haunt the administration.
An unnamed Trump associate told The Post that Cohen was hurt by the knockback.
"Here was a guy who dedicated his life to Trump, who was sure he would be a top pick," the associate said. "He was iced out."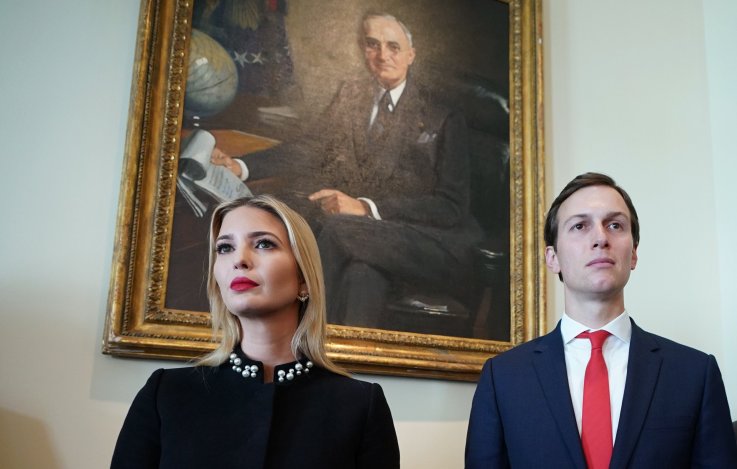 For his part, Cohen is said to have cautioned against the president hiring members of his family in order to guard against charges of nepotism.
Cohen's fears have certainly being borne out. Ivanka Trump and Kushner have attracted repeated criticism in their roles as senior advisers to the president, which they were handed despite an absence of political experience.
Ivanka Trump and Jared Kushner Told President Not to Hire Michael Cohen for White House Job: Report | U.S.