Ivanka Trump Lies 'Will Catch Up With Her,' Says Former White House Aide
A former aide to Melania Trump said that Ivanka Trump's lies "will catch up with her" after the former president's daughter and her husband Jared Kushner were subpoenaed in the criminal investigation into Donald Trump's efforts to remain in power after the 2020 presidential election.
Special counsel Jack Smith, who's overseeing the probe, has issued subpoenas to Ivanka Trump and Kushner on Wednesday, according to reports, two weeks after similarly calling for former Vice President Mike Pence's testimony. The two—who were both senior White House advisers to Donald Trump at the time of his presidency—would give their testimony before a federal grand jury.
Commenting on Twitter, Stephanie Winston Wolkoff—who wrote a book about Melania Trump in 2020 after being reportedly forced out of the White House in 2018, what she described as being "thrown under the bus"—said she expected Ivanka Trump to lie to the investigators.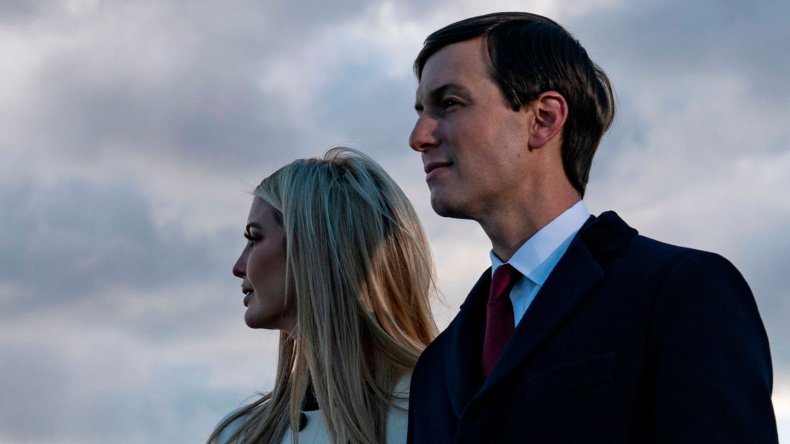 "Special Counsel Jack Smith subpoenas Ivanka Trump and Jared Kushner in criminal investigation. PERJURY!" she wrote.
"Let's see Ivanka lie in a grand jury setting. Maybe her lies will catch up with her from her past depositions and I say that with knowledge and proof!"
Winston Wolkoff, a former Vogue staffer, worked as an unpaid adviser to first lady Melania Trump at the very beginning of the Trump administration, and is considered to have played a crucial role in planning the former president's inauguration in January 2017. After the New York Times reported that a firm created by Winston Wolkoff was paid nearly $26 million for the inauguration events, which led to some controversy, she left the White House.
In 2020, ahead of the presidential election, Winston Wolkoff published a book about her time at the White House titled Melania and Me: The Rise and Fall of My Friendship with the First Lady. In it, she talked of the tensions between Melania Trump and her stepdaughter Ivanka, saying that she tried to keep her from being visibly close to her father during the inauguration.
While Pence plans to fight the subpoena, it is unclear whether Ivanka Trump and Jared Kushner will do the same, as their attorneys have so far not provided comment. The two have already testified to the House committee investigating the former president's role in the Jan. 6 riots. Clips of their testimony contained in videotaped interviews were played during public hearings in 2022.
According to reports, Smith has issued a subpoena for Donald Trump's former chief of staff Mark Meadows in the same probe.
Donald Trump has denied committing any wrongdoing.
Newsweek has contacted Winston Wolkoff for comment.