Ivanka Trump 'Likes' Melania 'Fine' Because She Didn't Cause Donald Trump's Divorce With Her Mother, Says Ivana Trump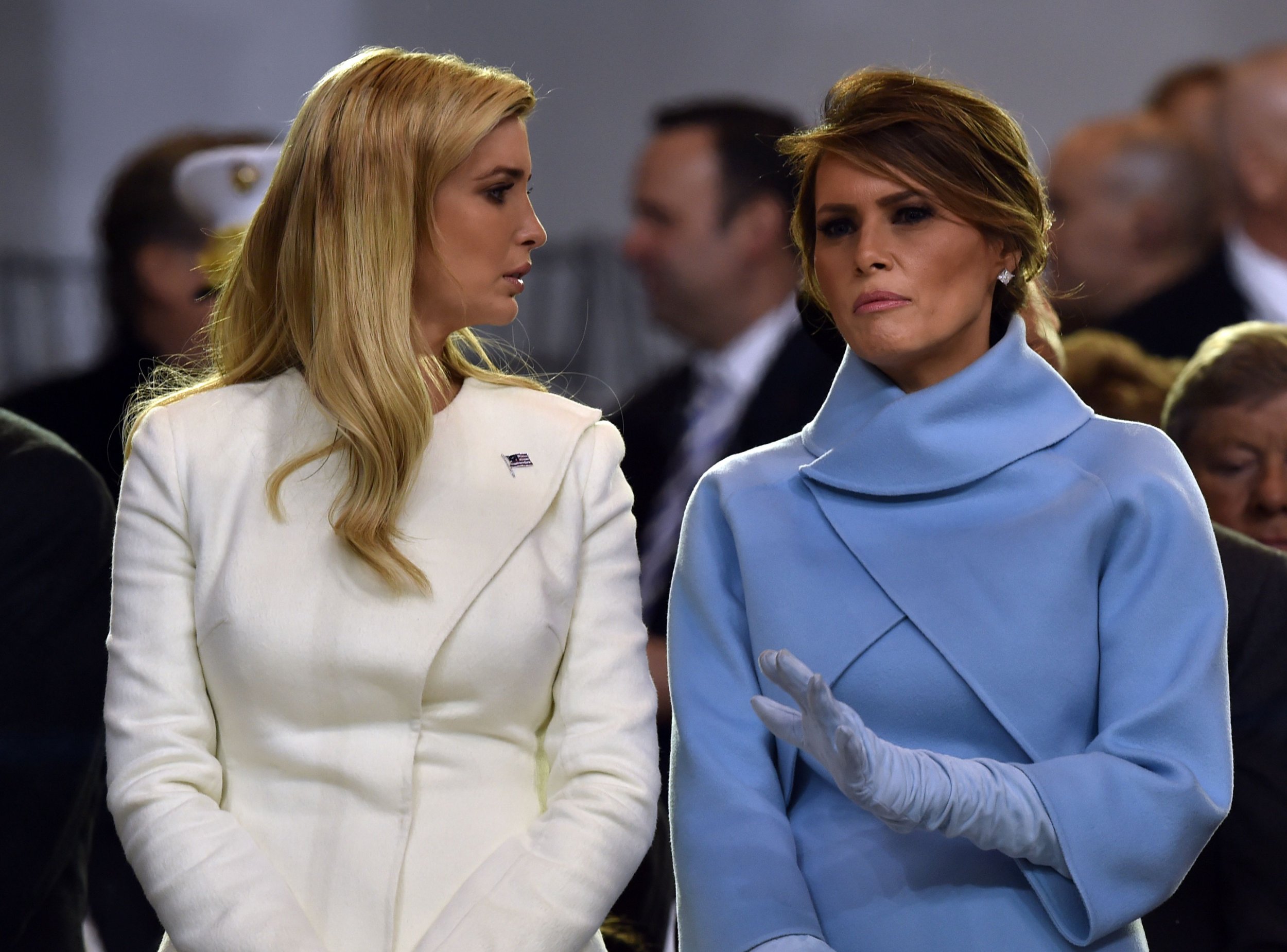 Ivana Trump—the first wife of Donald Trump, and mother to Ivanka, Donald Jr. and Eric—said her daughter "likes" the president's third and current wife, Melania Trump, just "fine" because she was not the woman who broke up her parents' marriage.
Ivana described her daughter's feelings toward the first lady in a report published Friday in The Atlantic.
"She likes her fine," Ivana said about the relationship between her daughter and his third wife. "Because she didn't cause me to break up the marriage like the other one—I don't even want to pronounce her name."
"The other one" was Marla Maples, who had a relationship with Donald Trump for several years before she became his second wife in 1993—the same year she gave birth to Tiffany Trump. That marriage ended in divorce in 1999.
The first lady's spokeswoman, Stephanie Grisham, told Newsweek that Melania and Ivanka Trump had "always shared a close relationship and still do today."
An anonymous source told The Atlantic that Ivanka and Melania did not have an "affectionate" relationship but shared a "desire to be mutually respectful."
Upon becoming president, Donald Trump named Ivanka Trump, 37, a senior White House adviser. She was reportedly delighted with her new place in the West Wing and cast herself as a champion of women, children, families and the American work force.
Melania Trump was slower to embrace her role as first lady, moving from New York City to the White House nearly five months after her husband's inauguration.
In 2017 and 2018, Ivanka Trump topped Melania Trump in Forbes's "World's Most Powerful Women" list as "the de facto First Lady as her step-mother" opted to avoid the limelight.
While Ivanka might have a different impression of Maples than she does of Melania, The Atlantic offered only a glimpse of her reaction to that coupling at a young age. Ivanka was 8 years old when her family went to Aspen, Colorado, for Christmas. Her father also flew Maples to the mountain resort town, where she stayed in a penthouse. The family and Maples collided on the mountain and divorce conversations began shortly after.
In her 2009 memoir, The Trump Card, Ivanka Trump wrote that an "idiot" asked her if the New York Post's headline "Best Sex I've Ever Had," quoting Maples, was true.
Ivanka was apparently was less upset over her mother and father's divorce than she was for not having anticipated it. She wrote in her book that she used the experience to give "shape and meaning" to her life.
Ivanka does seem to have a close and supportive relationship with Maples's daughter, Tiffany Trump—at least least judging by their Instagram accounts, where the two Trump women have posted photos of each other with loving captions.