Ivanka Trump Lives in Washington, Works at the White House, But isn't an Employee Subject to Federal Rules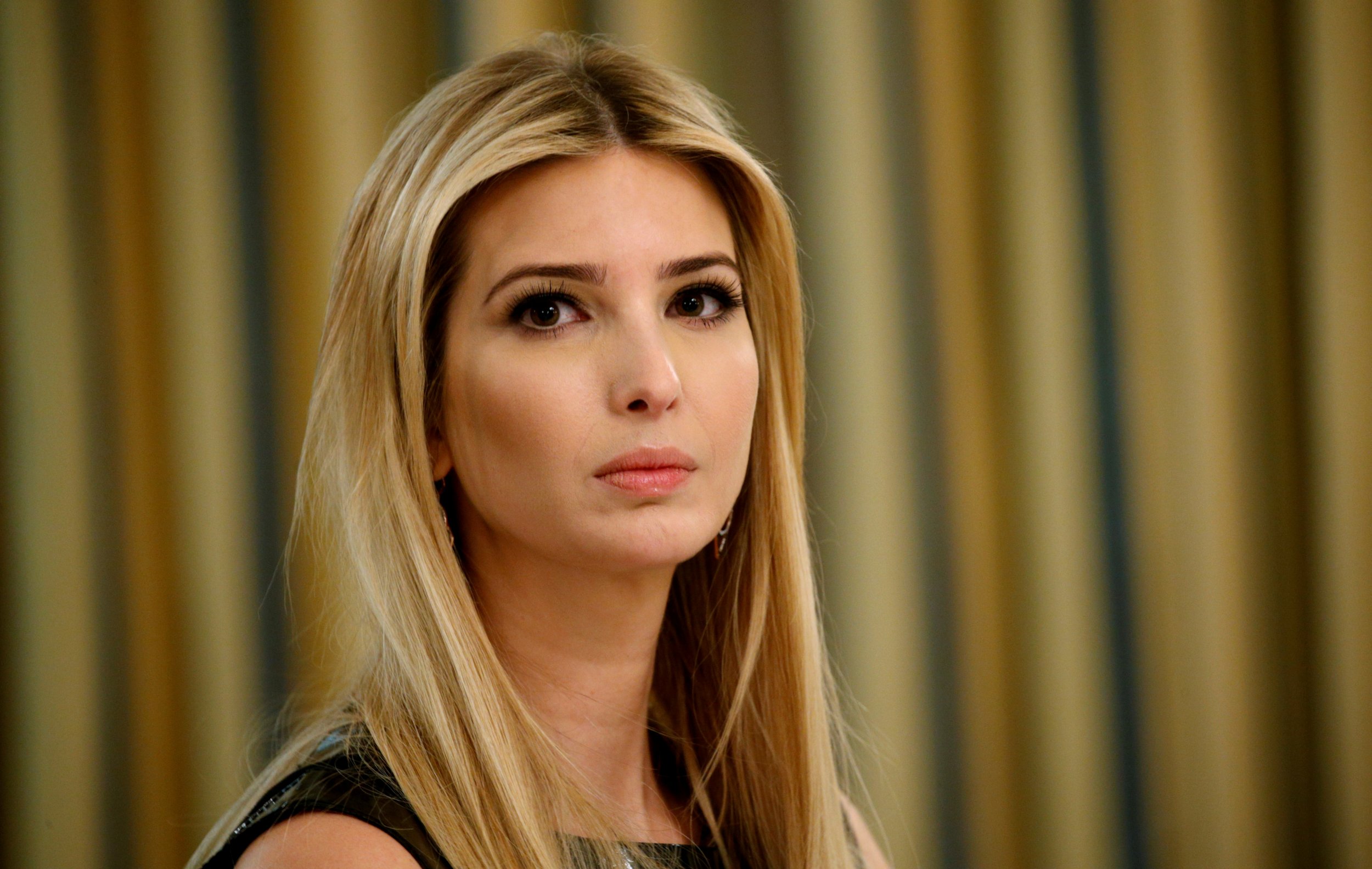 Ivanka Trump is one of her father's closest advisers. She moved from New York City to Washington, D.C., to be closer to his work, and was given a prime office in the White House. She's been called the de facto first lady of the United States, but she technically doesn't work for the government.
Trump, who has a security clearance, is not a White House employee, which means she isn't subject to certain transparency and ethical provisions. And she doesn't have to worry about a law prohibiting conflicts of interest, which could affect her family's vast business empire. Her husband, Jared Kushner, is also a senior adviser to the president, but he is a White House employee.
"While there is no modern precedent for an adult child of the president, I will voluntarily follow all of the ethics rules placed on government employees," Trump, 35, has said in a statement.
But all of this doesn't sit well with government watchdogs, who are urging President Donald Trump to officially hire his daughter. They wrote a letter to White House counsel Don McGahn Friday that claims Ivanka Trump's position "creates a middle space that does not exist," The Associated Press reported. The letter signed by two former White House lawyers states: "On the one hand, her position will provide her with the privileges and opportunities for service that attach to being a White House employee. On the other hand, she remains the owner of a private business who is free from the ethics and conflicts rules that apply to all White House employees."
Richard Painter, one of the letter's signatories and President George W. Bush's chief ethics counselor, said it's unprecedented for a White House to retain such high-powered "non-employees."
Meanwhile, Fred Wertheimer, who also signed the letter and is president of the Washington watchdog Democracy 21, said Ivanka Trump, "should not be treated differently than any other government employee just because she is the president's daughter."
"This is untenable. She can make a decision at any time not to comply and there's no penalty or sanction whatsoever," he told the AP. "We don't normally have White House employees voluntarily complying with rules that were enacted to protect the American people."
The White House has denied that Ivanka Trump's role is a problem. She will "voluntarily comply with the rules that would apply if she were a government employee, even though she is not," her attorney Jamie Gorelick said this week.
Still, there is no denying that the president enjoys a close working relationship with his daughter. She was also a senior official at her father's Trump Organization and a partner on his reality TV show, "The Apprentice." More recently, Ivanka Trump joined her father on visits to the National Museum of African American History and Culture and the Boeing plant in South Carolina. She was also seated next to German Chancellor Angela Merkel this month during an official visit to the White House, where her office on the West Wing's second floor is located next to senior adviser Dina Powell, who serves on the National Security Council.
Meanwhile, Ivanka Trump, who isn't collecting a White House paycheck, is still working on her eponymous fashion and jewelry brand, and plans to publish a book, "Women Who Work," in May.
"There really is no precedent for this. I do not have any knowledge of a similar arrangement of an individual with no formal title with an office and clearance. But like many things in the administration, they are breaking new ground," Anita McBride, a former assistant to President George W. Bush and chief of staff to first lady Laura Bush, told ABC News.