Ivanka Trump Defended by Marco Rubio After Report About Her Paid Family Leave Campaign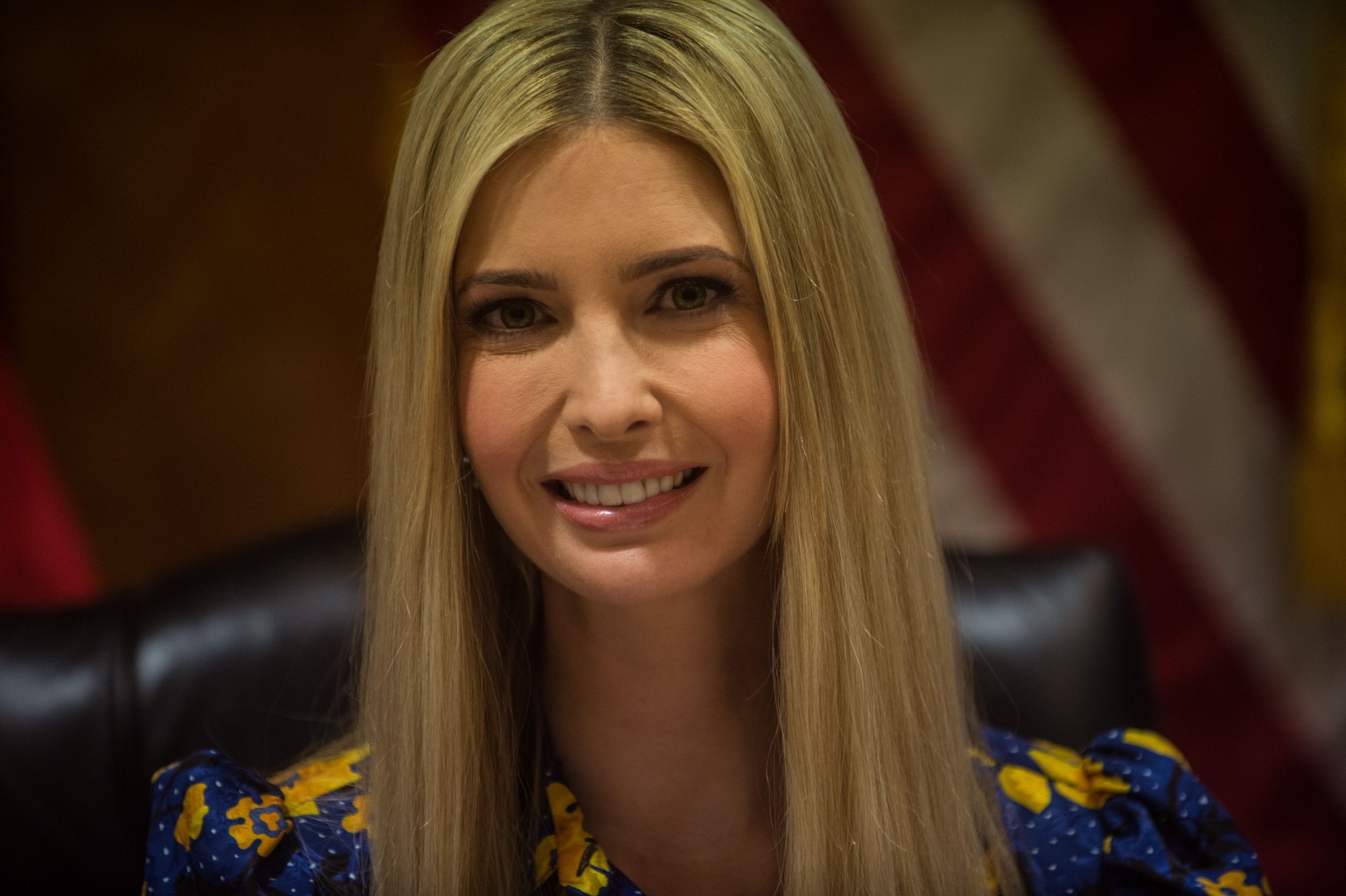 Republican Senator Marco Rubio defended first daughter Ivanka Trump's so far stagnant efforts around paid family leave amid a report that the departure of her top adviser on the issue reflects "pullback" from the administration.
The adviser, Maggie Cordish, left her post at the White House and no plans exist to fill her role, according to Politico Thursday. That signals "a likely pullback from the Trump White House's efforts to pass a paid family leave bill in the face of steep congressional resistance," the news outlet reported.
Rubio, who has been working on the bill with Trump and Republican Senators Mike Lee and Joni Ernst, took issue with the report and sounded off on Twitter Friday morning.
"Claim that departure of @IvankaTrump staffer signals 'a likely pullback' from efforts to pass a paid family leave bill is 100% false," Rubio tweeted. "We have made real progress over the last 4 months. Will have more news on this very soon. Stay Tuned."
A White House official confirmed that Cordish left, but said "nothing could be further from the truth" that Trump was withdrawing from the push for paid family leave. The official said staff in the Office of Legislative Affairs and the Domestic Policy Council would continue to work towards making it a reality.
"They've always been involved on this issue, and continue to assist in Ivanka's efforts on paid family leave," the official told Politico.
The bill Rubio has been working on, but not yet introduced, would allow people to borrow from Social Security in order to pay for paid leave. While it has received some support from conservatives, fears have been raised that the bill would pose a financial threat to Social Security.
Trump made her case for paid family leave in a Wall Street Journal op-ed last July. "Providing a national guaranteed paid-leave program—with a reasonable time limit and benefit cap—isn't an entitlement," she wrote. "It's an investment in America's working families."
Among the greatest benefits the senior White House adviser named were "healthier children and parents in more tightly bonded families, greater financial stability and stronger attachment to the labor force."
Rubio in February acknowledged there was more work to do on the issue before it would be accepted by lawmakers.
"We still have to work on members of my own party," Rubio said at the time. "I think there will be significant initial resistance to it, because it's just not an issue that's been identified with the Republican Party."