Ivanka Trump's Claim She Tries to Stay Out of Politics Is Confusing Meghan McCain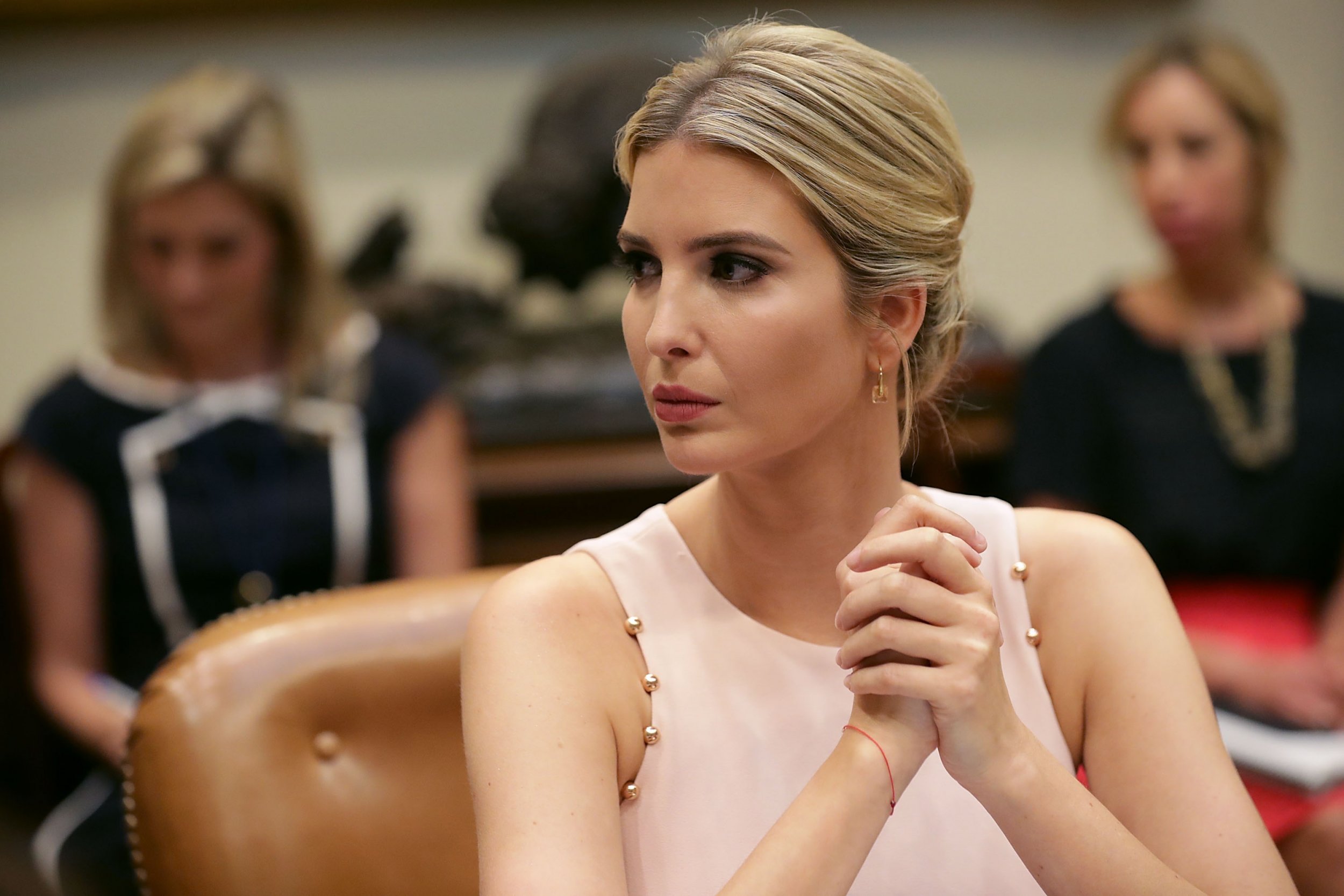 Meghan McCain is questioning Ivanka Trump's claim that she is not a political person while working in an official capacity at the White House and advising her father President Donald Trump.
The daughter of Senator John McCain performed a virtual eye roll over the first daughter's suggestion she's not interested in politics, in an interview with Politico published Wednesday. She also questioned Ivanka's decision to retweet Oprah Winfrey's Golden Globes speech.
"The part that I find confusing about [Ivanka] is that she works in the administration. She has an office in the White House, and she has claimed not to be a political person," McCain told Politico.
McCain was referring to Ivanka's comment in a 2017 interview with Fox & Friends in which the first daughter made it clear she did not want to be labeled as political.
"I try to stay out of politics. His political instincts are phenomenal. He did something that no one could have imagined he'd be able to accomplish," Ivanka said about her father. "I feel blessed just being part of the ride from day one and before. But he did something pretty remarkable. But I don't profess to be a political savant."
But McCain said, "You're an adviser to your father, who also happens to be the president, and you're not a political person? I don't like things like that."
Famously protective of her own father, whom President Donald Trump has openly criticized, McCain also suggested she would not have reacted to Winfrey's famous Golden Globes speech by retweeting it as Ivanka did.
"Oprah's speech was so politically loaded, and if anyone had gone on a platform like the Golden Globes and made a speech that was even in a tiny way, or a small veiled way, a criticism of my father…I would have nothing nice to say about it. So it just confuses me," she added.