Ivanka Trump doesn't seem to know her Aristotle from her Plato. Or Socrates, for that matter.
In a swiftly deleted tweet, the president's daughter and White House adviser posted a quote she attributed to the ancient Greek philosopher Socrates.
"The secret of change is to focus all of your energy, not on fighting the old, but on building the new," Trump tweeted, citing Socrates.
And she was half-right. The quote does come from a Socrates—but not the ancient Athenian philosopher that we all know and love who died in 399 BC.
According to Quote Investigator, that quote comes from a gas station attendant called Socrates in a fictionalized memoir written by former American gymnast Dan Millman and published in 1980.
It's a self-help book called Way of the Peaceful Warrior: A Book That Changes Lives.
"The book was a fictionalized memoir that explored the physical and mental challenges Millman faced in his early life and the spiritual growth he experienced," Quote Investigator says.
"The main catalyst of his spiritual journey was an attendant at an all-night gas station who became his mentor in 1966. Millman gave this enlightened counselor the nickname 'Socrates', and the quotation above was spoken by the modern fictionalized character and not the ancient Socrates."
After deleting the tweet, Trump posted it again—with an important clarification. This time, she attributed the quote to "Socrates (note: a fictional character not the philosopher)."
Twitter still had its fun, though.
It isn't the first time Ivanka Trump has misattributed a quote. Her tweet quoting the physicist Albert Einstein from 2013 resurfaced four years later when people realized it was wrong.
"If the facts don't fit the theory, change the facts," was the quote for which she cited Einstein, slightly ironic given the nature of the words.
Einstein never said that quote even though it is often attributed to him.
Trump was touted recently as a potential replacement for Nikki Haley as her father's ambassador to the United Nations.
"So nice, everyone wants Ivanka Trump to be the new United Nations Ambassador. She would be incredible, but I can already hear the chants of Nepotism! We have great people that want the job," President Trump tweeted.
Ivanka also ruled herself out of the running for the job.
"It is an honor to serve in the White House alongside so many great colleagues and I know that the President will nominate a formidable replacement for Ambassador Haley. That replacement will not be me," she tweeted.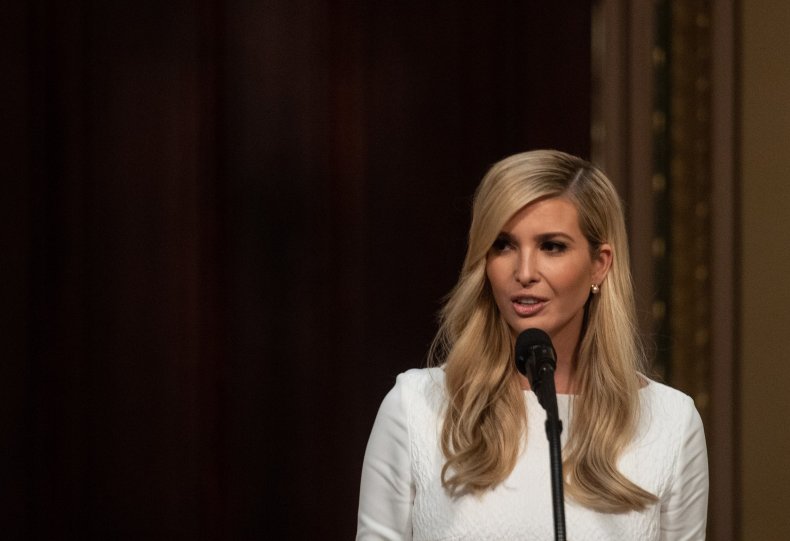 This article was updated to include more background information.