Ivanka Trump Mocked After Quoting 'Chinese Proverb' That Isn't Chinese
Ivanka Trump has found herself the subject of Twitter mockery after misattributing a quote as an old "Chinese proverb."
As her father President Donald Trump was in Singapore for an historic meeting with North Korean leader Kim Jong Un, the first daughter took to social media to share some wisdom.
"Those who say it can not be done, should not interrupt those doing it." -Chinese Proverb " Ivanka wrote in a tweet on Monday.
Unfortunately for Ivanka, the proverb is apparently not Chinese.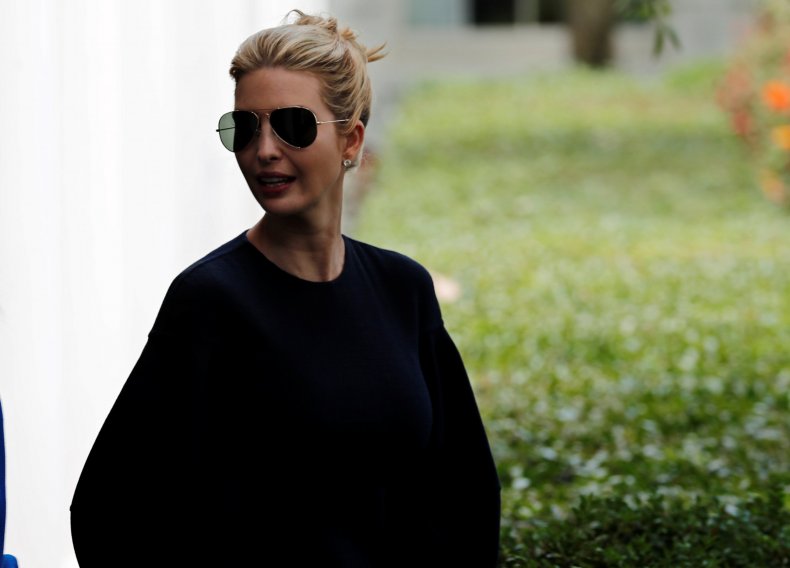 And Twitter users in the know were quick to point out the misattribution. " Those who say it can not be done, should not interrupt those doing it! "Fake" Chinese proverb Ivanka where did u get this ???," one user wrote, while another added: "This is not a real Chinese proverb but it's nice to know you can use google for fake quotes."
Shanghai publication Shanghaiist noted that the quote was first used in a Chicago periodical in 1903.
But according to Quote Investigator website, Ivanka's tweet was liked more than 70,000 times.
Professor of Chinese at Calvin College in Michigan, Larry Herzberg, told The New York Times the tweet was "yet one more example of Americans ascribing a quote to the Chinese, often to Confucius, when they don't really know the origin of the saying."
"It sounds more legitimate and credible to pronounce a quote coming from the ancient civilization of China," he added.
It is not the first time Ivanka has misattributed a quote she's shared on social media, she was also caught out misquoting Albert Einstein in July last year.
"If the facts don't fit the theory, change the facts," she wrote, attributing the quote to Einstein, before quickly being informed by other Twitter users that this was not an Einstein quote.