Ivanka Trump Reportedly Moving Into White House Office Reserved for First Lady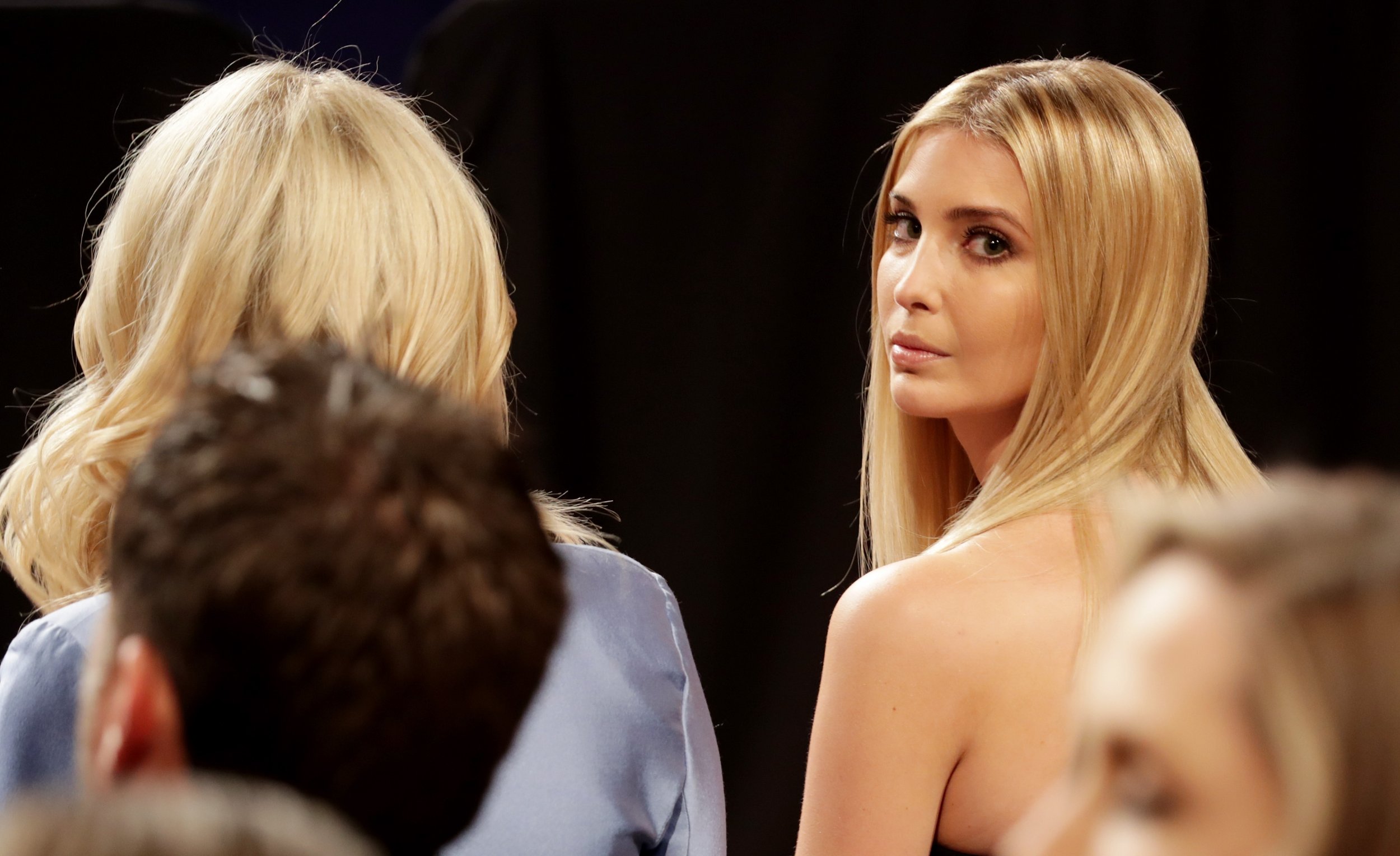 Donald Trump's daughter Ivanka will get an office in the White House that is usually reserved for the first lady, according to reports.
CNN claims the president-elect's transition team are planning an "office for the first family" in the East Wing of the presidential estate, where first lady Michelle Obama currently works.
While the president-elect's daughter has previously said she had no plans to take on an official government role, she did say she would "not hesitate" to share her "strong opinions."
And according to The New York Times, a Trump campaign insider told reporters that Ivanka is "one of the few people who can influence [his] thinking." More recently, the president-elect said he would "love" to have his daughter and her husband, Jared Kushner, involved in his administration.
"If you look at Ivanka—she's so strongly, as you know, into the women's issues and childcare…nobody could do better than her," he said earlier this month.
CNN claims to have spoken to Trump's spokeswoman Hope Hicks, who has denied the reports. "No decisions regarding Ivanka's involvement have been made," she said.
Trump's wife, Melania, recently announced she will not be moving to Washington until the couple's son Barron, 10, completes school for the year, fuelling speculation about who will take up the official position of first lady come the inauguration on January 20.