Ivanka Negotiated Trump Hotel Venue Rental to Inaugural Committee, Raising Concern About 'When This Is Audited': Report
Ivanka Trump reportedly oversaw negotiations for the price her father's inaugural committee paid the Trump International Hotel in Washington, D.C., for venue rentals, with the event planner raising concerns of overcharging.
A top planner with the 58th Presidential Inaugural Committee emailed Ivanka Trump and other Trump Organization employees to "express my concern" about potential event-space overcharging by the hotel and what could occur "when this is audited," ProPublica reported on Friday. Any charges over the going rate could be violations of tax law.
Peter Mirijanian, a spokesman for Ivanka Trump's lawyer Abbe Lowell, downplayed Ivanka Trump's role in the matter.
"When contacted by someone working on the inauguration, Ms. Trump passed the inquiry on to a hotel official and said only that any resulting discussions should be at a 'fair market rate,'" Mirijanian told ProPublica, without providing evidence of that rate. "Ms. Trump was not involved in any additional discussions."
Ivanka Trump was a Trump Organization executive vice president in December 2016, when the inaugural events were being planned, and reportedly was preparing to relocate from New York to Washington, D.C.
Emails obtained by ProPublica showed that Ivanka Trump was asked to address a dispute between her family's hotel and the event planners about overcharging concerns. The soon-to-be first daughter and senior White House adviser referred Rick Gates, who was deputy to the inaugural chairman, to hotel managing director Mickael Damelincourt.
The original price was unclear, but Damelincourt offered a new $175,000-per-day rate for the Presidential Ballroom and other meeting rooms, and $700,000 for four days.
Stephanie Winston Wolkoff, an inauguration lead organizer, emailed Ivanka Trump and Gates.
"I wanted to follow up on our conversation and express my concern," Wolkoff wrote in December. "These events are in PE's [the president-elect's] honor at his hotel and one of them is for family and close friends. Please take into consideration that when this is audited it will become public knowledge."
Wolkoff wrote that the inaugural committee had been offered other event spaces free of charge, saying, "I understand that compared to the original pricing this is great but we should look at the whole context." Wolkoff asked for a daily rate of $85,000.
A spokeswoman for the inaugural committee told ProPublica she was "not aware of any pending investigations and has not been contacted by any prosecutors," and that "we simply have no evidence the investigation exists."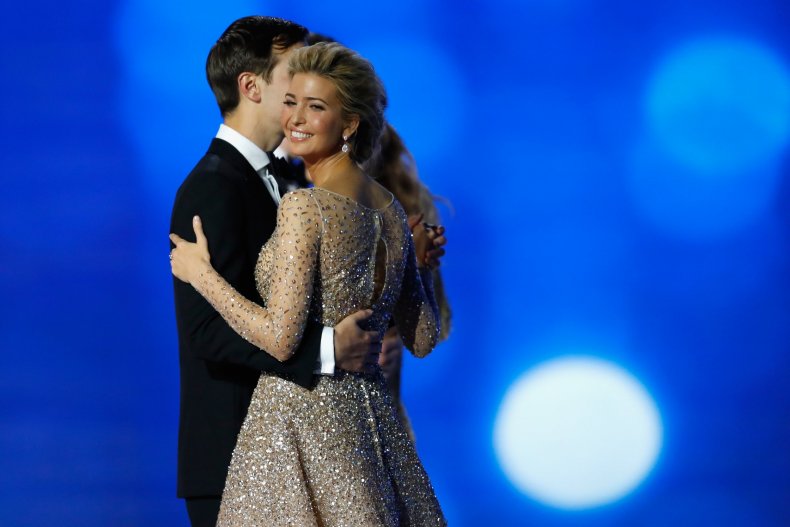 The Ivanka Trump findings are new, but the inaugural committee has been marred with controversy before. It raised a record $107 million but donated only $3 million to hurricane relief efforts, and $1.75 million to groups that maintain the White House and home of the vice president. But $51 million was divided roughly in half between two companies, including WIS Media Partners, a firm founded by Wolkoff, who is a longtime friend of first lady Melania Trump.