Ivanka Trump's Relationship With Nevada Senator Attacked By Republican Primary Opponent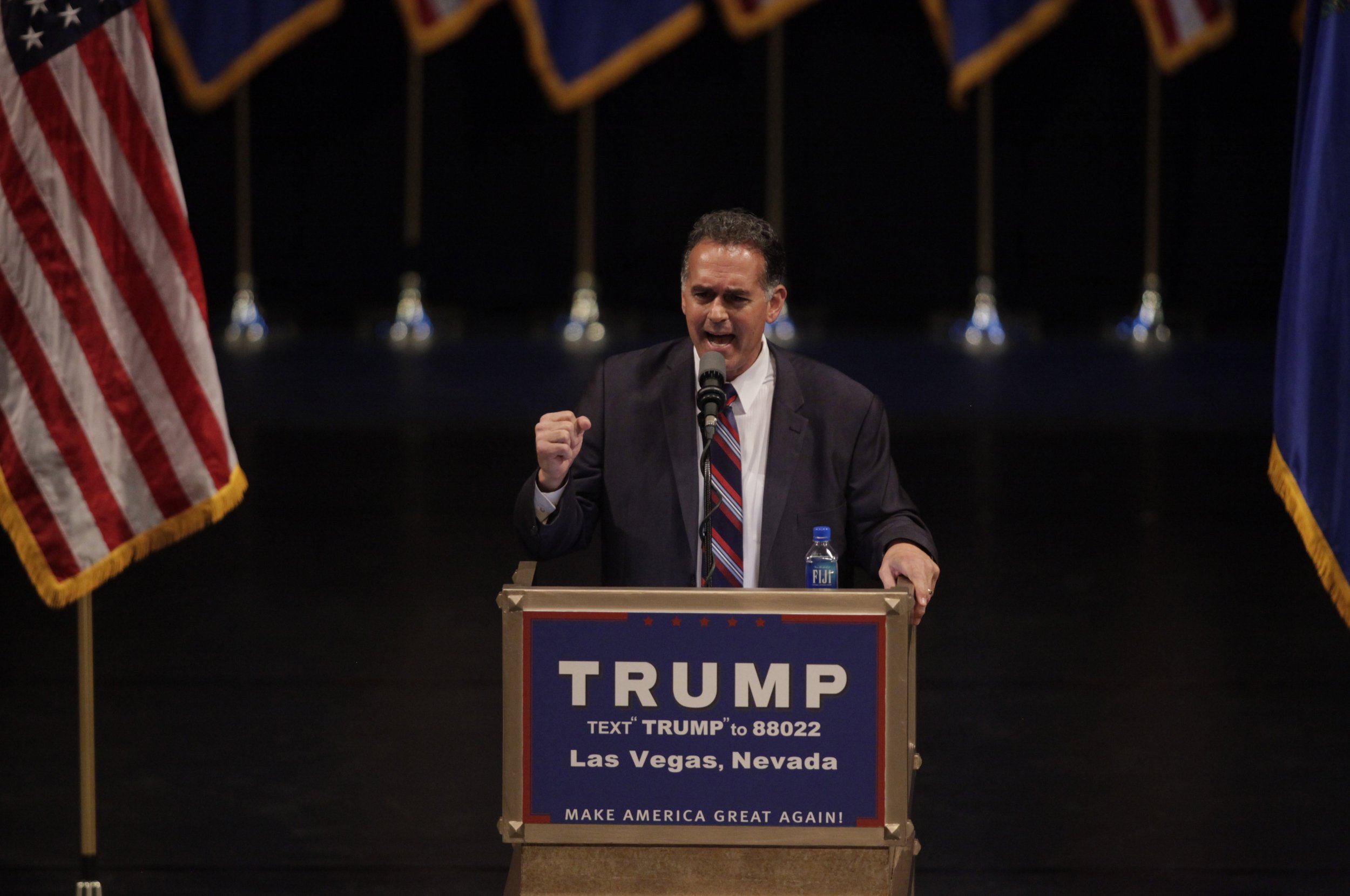 Ivanka Trump and what was described as her "very, very moderate to liberal" political stance has been thrown into the heart of the battle for the Republican nomination for a Senate seat.
Related: Ivanka Trump Seeks Republican Support After Democrats Reject Her Policy Agenda
Specifically, Nevada Senator Dean Heller's ties to the eldest daughter of President Donald Trump was used as the latest attack against him by primary rival Danny Tarkanian.
"Dean Heller's saying that he talks to Trump on the phone all the time, talks to Ivanka Trump all the time," Tarkanian told KBET host Kevin Wall on Wednesday. "Well, Ivanka Trump was a Democrat, and she's very, very moderate to liberal, compared to the Republican base."
Heller is said to have worked with Ivanka Trump on a number of issues in recent months.
The comment is just Tarkanian's latest attempt to portray Heller as out of step with right-wing values. Heller faces a tough fight in the June 12 GOP primary, with the victor likely to go against Democratic Representative Jacky Rosen in the November election.
Since entering the campaign, Tarkanian has attempted to portray himself as the true adherer to the values espoused by President Trump. In an email to CNN later, Tarkanian said he "did not say nor mean to infer a relationship with Ivanka is a bad thing. It is a good thing. She is the daughter of the President."
"But she is a registered Democrat and more moderate than the GOP base, which means her political views are probably similar to Heller's views, because he is a moderate to liberal," Tarkanian added.
Ivanka Trump in 2016 referred to herself as an independent. She was not enrolled in a political party that year and did not change her affiliation in time for the closed New York GOP primary, so she was unable to vote, presumably for her father.
Heller and the president, meanwhile, have butted heads in the past.
Weeks before the presidential election, Heller said he was "99 percent against" Donald Trump, but voted for him in the end. However, Heller last summer opposed the president's Obamacare repeal bill, helping kill the effort.
The president shot back during a White House meeting in July, predicting that Heller would support a new healthcare bill because "he wants to remain a senator, doesn't he?"