A new podcast that has dedicated its first season to first daughter and senior White House adviser Ivanka Trump describes her as a more manicured version of her father's 2016 election opponent Hillary Clinton.
"i think that she's a Hillary, a young, never having a bad hair day Hillary," opines a person in a preview of "Tabloid: The Making of Ivanka Trump," which debuts Monday.
The podcast is "a full-life inquiry into the making of Ivanka Trump, from child of very public 1980s divorce to teenage party girl and then her trophy-collecting father's very favorite trophy," according to Luminary Media, which produced it with New York Magazine.
It is hosted by journalist Vanessa Grigoriadis, who traveled in social circles that overlapped with Trump's in the late 1990s and refers to her as "the ultimate tabloid piece of candy."
The first episode begins with Grigoriadis analyzing Trump at her father's inauguration and her choice of wearing a white pantsuit, according to The Cut. Grigoriadis interviews the first daughter's mother Ivana Trump, "the original pseudo-aristocratic, blonde bouffant member of New York's nouveau riche."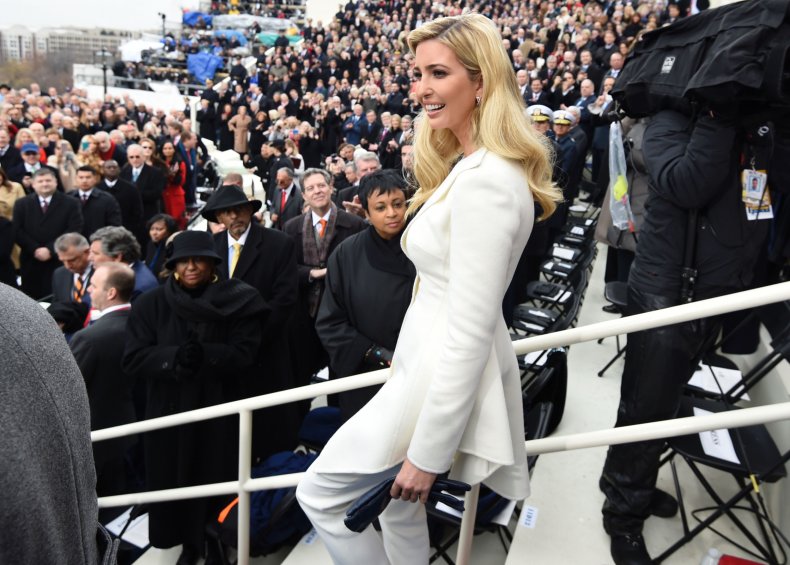 In the episode, writer George Gurley says that Ivanka Trump would use five-dollar words wrong. Other people Grigoriadis talks to express disbelief over what the first daughter has become since her father won the presidency, and claim they emailed her saying she could stay a good person if she wished.
People unnamed in the podcast preview make other claims about Ivanka Trump besides the comparison to Clinton, who faced criticism for using a private email server and lost to the 2020 general election Donald Trump.
The podcast participants say Ivanka Trump "can be compared to people like the daughters of a dictator," is "in disguise," and "lost track of who she actually is." Someone even sympathizes, saying, "I feel bad for her sometimes having a father like that."
"So who is the real Ivanka Trump? What's her effing story?" Grigoriadis says, "I'm going to find out."
The people Grigoriadis speaks with promise to offer insights into the first daughter's ambitions and relationship with her father and husband Jared Kushner who also works as a senior White House adviser.
Season one spans eight episodes with two bonus episodes and accessible to New York Magazine subscribers via a free three-month trial of Luminary Premium. A story by Grigoriadis on Ivanka Trump will run in the magazine next week.