Ivanka Trump, Who Literally Works in the White House, Wants 'to Stay Out of Politics'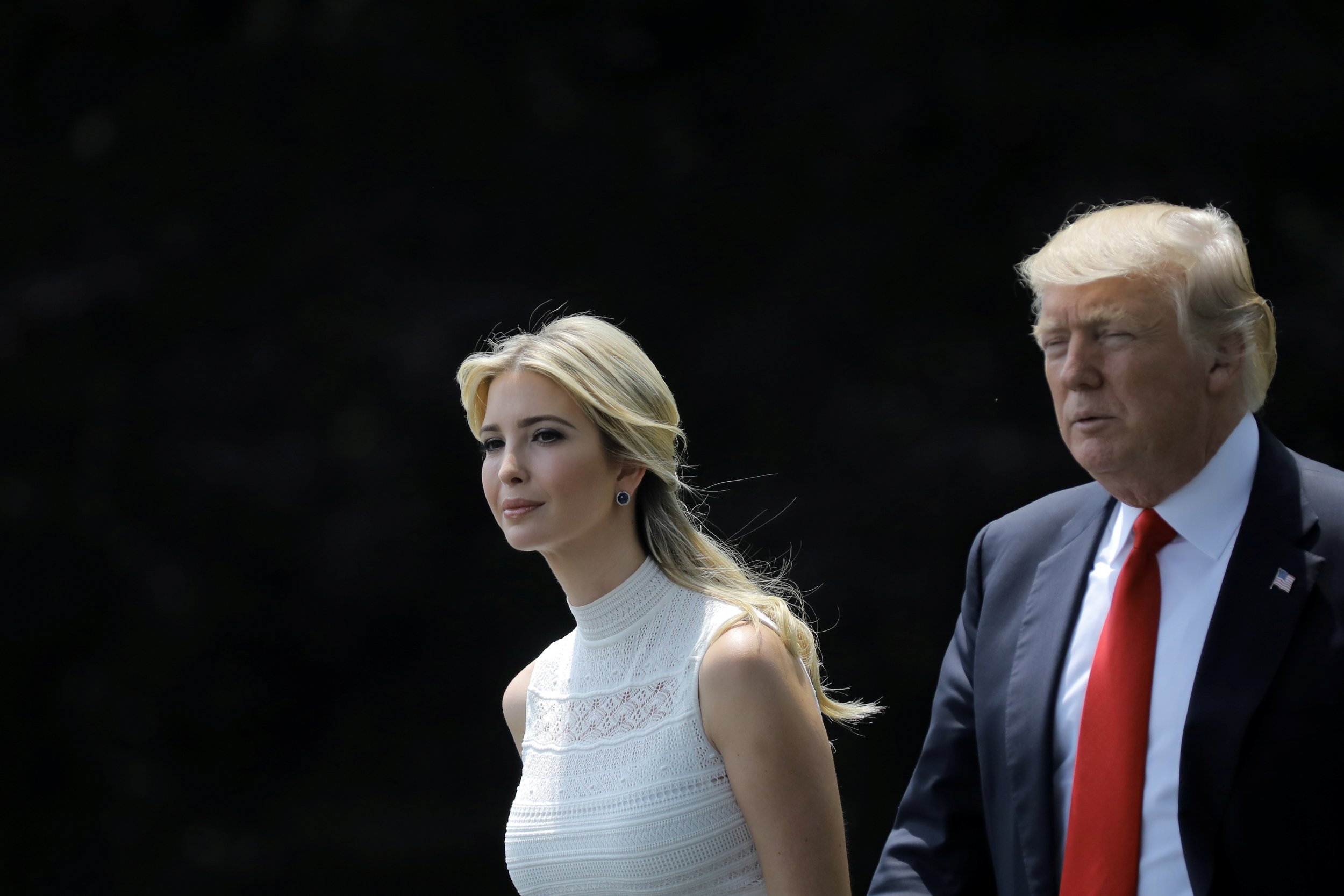 Since her father's election to president, Ivanka Trump has spent the past few months exercising her influence in Washington, D.C.: She has advocated for child care benefits, apparently convinced her father to launch air strikes in Syria, hung out with China's president, formally spoke in Germany and condemned at least one terrorist attack.
But she's also avoiding politics, according to an interview that aired Monday on Fox News.
Trump explained her rationale when Fox and Friends host Ainsley Earhardt asked about the commander-in-chief's habit of frequently tweeting controversial remarks on topics such as his victory in the 2016 election, health care and the ongoing investigation into his campaign's possible collusion with Russia.
"I try to stay out of 'politics,'" Trump said, appearing to use air quotes. "His political instincts are phenomenal. He did something that no one could have imagined he'd be able to accomplish. I feel blessed just being part of the ride from day one and before. But he did something pretty remarkable. But I don't profess to be a political savant. So I leave the politics to other people and really lean into the issues that I care about."
Her comments immediately reverberated on social media, where several users pointed out the obvious: Trump is, for all intents and purposes, a politician.
Trump officially joined her father's administration earlier this year, when she became special assistant to the president. She isn't paid for her work, but she is technically part of the White House, complete with an office on the second floor of the West Wing—right near Deputy National Security Adviser Dina Powell, according to Politico. Trump is married to Jared Kushner, who is also on staff as a senior adviser.
Trump even has her own approval ratings. In April, a Quinnipiac University poll showed that about half of voters said her role in the White House wasn't appropriate. Another recent survey found she was the most well-liked person in her father's administration.
However, despite all the evidence, Trump's line about staying out of politics isn't even a new one.
"I'm a businessperson, not a politician, so I'll leave politics to other members of the family and the many, many people who are involved in the race on both sides," she told CNN in 2015.