Ivanka Trump Had Postpartum Depression, but Her Dad's Record on Women's Health is Lacking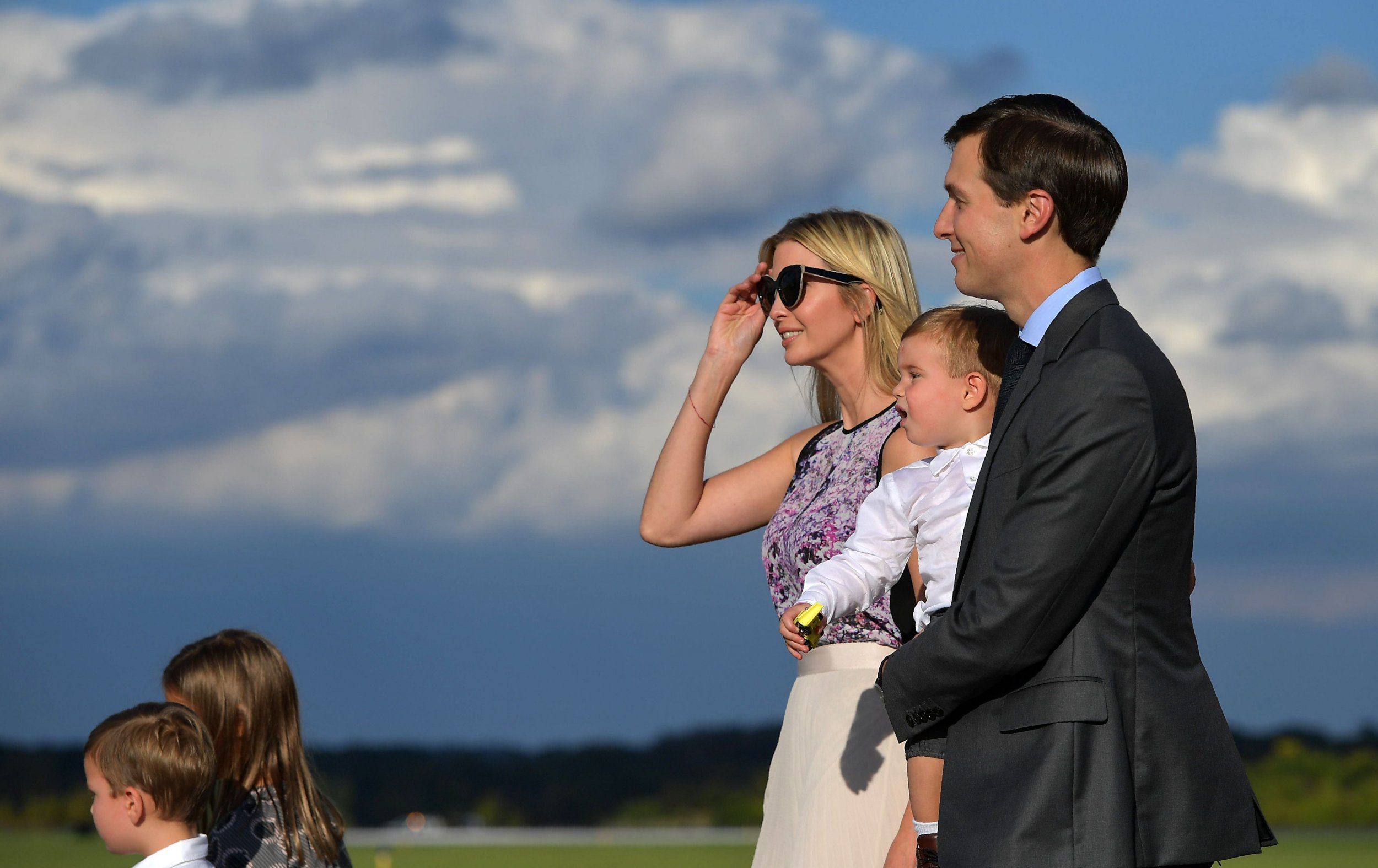 Presidential adviser and first daughter Ivanka Trump suffered from postpartum depression after the birth of each of her three children, she said in a soon-to-be released TV interview—and critics quickly seized on the diagnosis coming from a woman whose father has shown little interest in protecting women's mental health.
"It was a very challenging, emotional time for me because I felt like I was not living up to my potential as a parent or as an entrepreneur and an executive," Ivanka Trump told Dr. Mehmet Oz for a segment set to air Thursday. "And I had had such easy pregnancies, that in some way the juxtaposition hit me even harder."
She went on to say that she hadn't intended to address her depression on The Dr. Oz Show but felt it was important to speak up given how it "affects parents all over the country." Postpartum depression is, indeed, prevalent—data from the Centers for Disease Control and Prevention shows that one in every nine women experience symptoms.
Ivanka Trump has branded herself as an advocate for women and mothers, pushing for equal pay and child care, but her dad has actively worked to dismantle systems that support them.
Specifically, in April, Donald Trump signed into law a bill that would allow states to ban Planned Parenthood from accessing federal funds because it provides abortions—even though the family health provider is already banned from using federal cash for abortions.
In May, the president's preliminary budget proposed that Planned Parenthood and other abortion providers be prohibited from getting any money from the Department of Health and Human Services, even though such groups mostly offer basic health care for women.
And the GOP-led effort to replace and repeal the Affordable Care Act would have allowed states to eliminate mandated coverage of pre-existing conditions—which could include postpartum depression, according to Fortune.
Ivanka Trump's Dr. Oz announcement was not well received on social media, where Trump family critics accused the first daughter of falsely attempting to generate empathy, reminded her of her privilege and joked that they've felt depressed since her dad took office in January. They also noted Donald Trump's anti-woman stances and suggested that, since she knows how it feels to struggle with postpartum depression, she should use her political power to push for better maternity care for Americans.