Ivanka Trump Praises President's Democratic Rival Nancy Pelosi: 'She Is A Formidable Politician'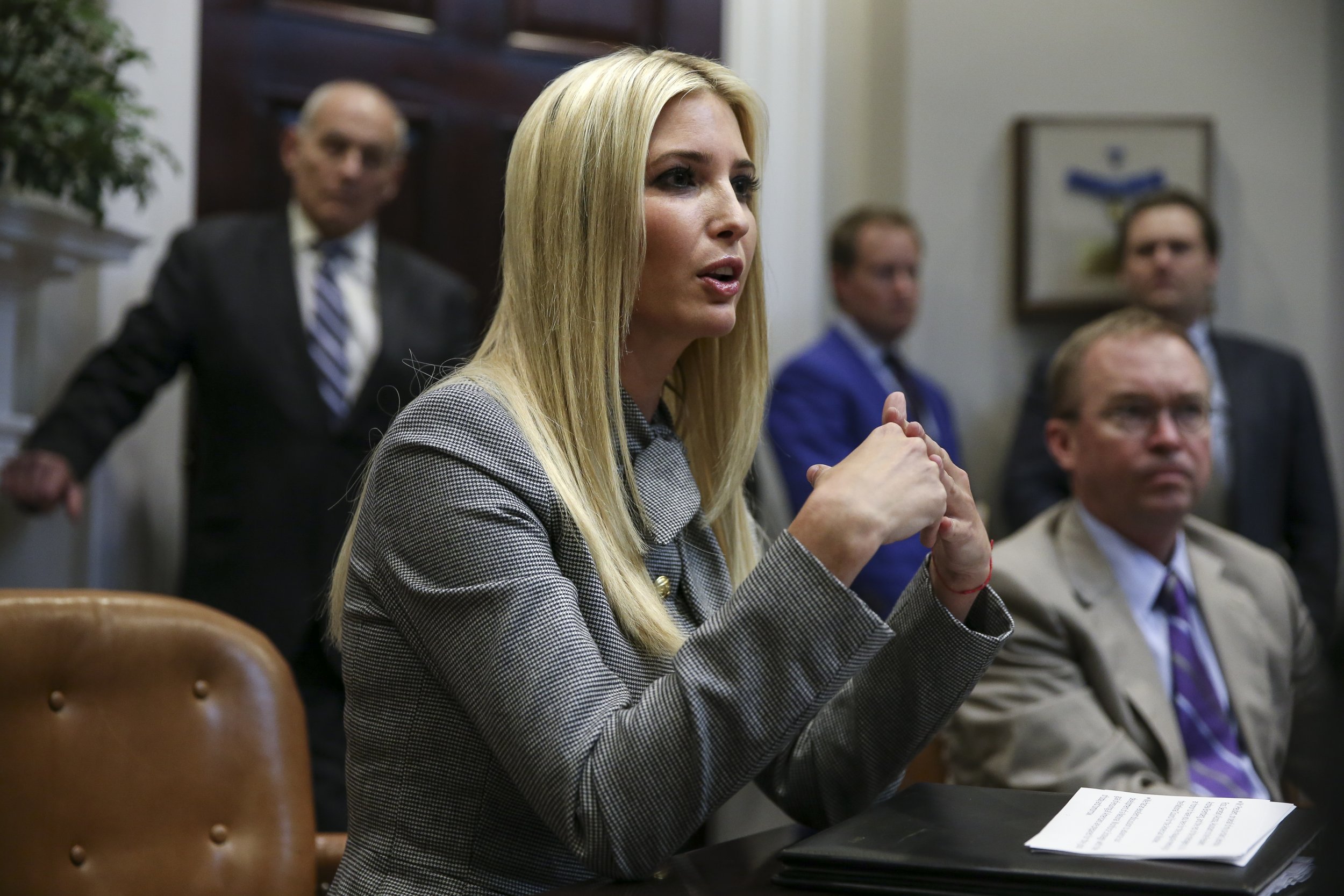 White House adviser and first daughter Ivanka Trump took time during an interview this week to praise House Speaker Nancy Pelosi as a "formidable politician," despite the Democrat being one of President Donald Trump's biggest rivals.
Asked in an ABC News interview by The View co-host Abby Huntsman for her take on Pelosi, who has stood firmly in the president's way of securing funding for the construction of his U.S.-Mexico border wall, Trump said she views the Democrat as a "formidable" speaker and politician.
"She is a formidable speaker. And she is a formidable politician," Trump said. "And she has been for a long time."
Asked why she did not publicly denounce the Trump administration's "zero tolerance" immigration policy that saw thousands of children separated from their parents at the U.S.-Mexico border, Trump said it was not her job to "share my viewpoints when they diverge" from her father's.
"I think that when you hear me start to speak publicly on an issue that's active, it's because my voice isn't being heard privately," Trump added.
The first daughter also touched on special counsel Robert Mueller's ongoing investigation into Russian meddling in the 2016 election campaign and possible collusion between the president's campaign team and Moscow.
Asked by Huntsman whether she is "concerned about anyone in your life that you love being involved" in future indictments from Mueller's probe, the first daughter said: "I'm not. I'm really not."
The first daughter also claimed to have had very limited knowledge about talks in 2015 between the Trump Organization and Russia about the possibility of developing a Trump Tower in Moscow.
Trump said she knew "literally almost nothing" about the plans, which were eventually quashed.
"We were an active business," she continued. "There was never a binding contract. I never talked to the... with a third party outside of the organization about it. It was one of, I mean, we could have had 40 or 50 deals like that, that were floating around, that somebody was looking at."
"Nobody visited it to see if it was worth our time. So this was not exactly like an advanced project," Trump said, before suggesting that such dealing shouldn't be considered out of the ordinary either way, given that other major hotel chains also have properties in Russia.
"It's not like it's a strange thing, as a hospitality company or a development company, to have a hotel or a property in Russia. We're not talking about Iran. It was Russia," she said. And we weren't even advanced enough that anyone had even visited the prospective project site. So it really was just a non-factor in our minds. I'm not sure that anyone would have thought of it."