Ivanka Trump Praises Tax Plan That Would Save Her Family Hundreds of Millions of Dollars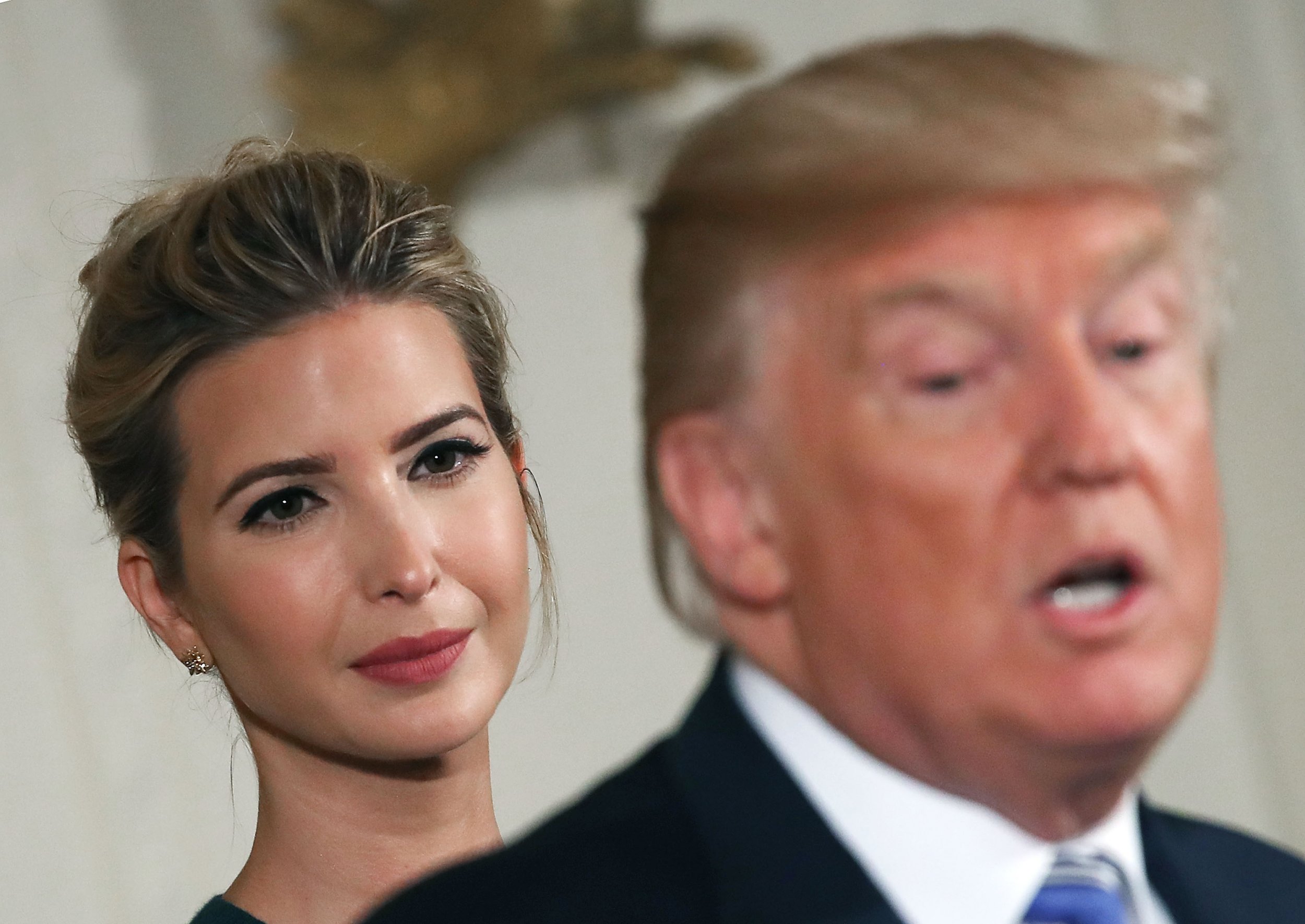 Ivanka Trump tweeted Sunday night about a "great discussion" she had with Treasury Secretary Steven Mnuchin on how the GOP tax plan would "offer relief for working families & create economic opportunity for all Americans."
What she didn't mention during that discussion, which took place at the Ronald Reagan Presidential Library and Museum in California, is that she and President Donald Trump's other children could end up saving hundreds of millions of dollars in estate taxes under the tax proposal that House Republicans released last Thursday.
The Tax Cuts and Jobs Act includes a $100 billion annual corporate tax slash that would be financed by deficit spending, including a tax rate reduction to 25 percent from 39.6 percent for so-called pass-through businesses whose profits are passed to owners and taxed as individual income instead of under the corporate income tax rate.
Donald Trump is the sole or principal owner of about 500 entities, and the profits from nearly all of them are handled as individual income, his attorneys stated last year. Under the GOP tax proposal, any of the president's business profits that reach more than $470,000 would be subject to a 25 percent tax rate instead of 39.6 percent, likely lowering his family's tax bill by tens of millions of dollars, according to Mother Jones.
In addition, the president's family could gain from the tax plan's proposed elimination of the Alternative Minimum Tax, designed to prevent rich Americans from shrinking the amount they owe to Uncle Sam to nearly zero. Donald Trump's tax rate in 2005 without the Alternative Minimum Tax would have been less than 4 percent, but with it the rate was about 24 percent, meaning he paid about $31 million more, Fortune reported.
An estate planner would be able to help the president's family members avoid being taxed at a top rate of 40 percent for any inheritances from Trump of more than $11 million, as current law dictates, but even if only half of his estate were taxed, his children would owe about $620 million, according to Mother Jones. If the GOP bill is enacted, Trump's offspring would not have to pay inheritance taxes as of 2024, and before then they would pay much less than under current law.
Republicans including Ivanka Trump have touted the tax plan as favoring mom-and-pop businesses, but 86 percent of small business owners with pass-through income already fall in the 25 percent income tax bracket or lower, and thus would get no benefit from the proposed rate for pass-through businesses.